Take the guesswork out of getting dressed with our comprehensive dress code guide.
If one of the key elements of style is confidence, it can be hard to FEEL well-dressed when you're not sure *how* to dress. Just when you feel like you've hit your [smart casual] stride, along comes an invitation to a "garden casual" wedding. Does that mean…floral prints? Sensible shoes? Both? Neither? Before you commission a bespoke safari helmet, check out our guide to every kind of attire for every kind of occasion. We'll help you figure out what's appropriate, where you can flex the rules a bit, and how to look and feel your best wherever you go. (And if you have a Safari Helmet Guy…let us know, okay?)
Why Dress Codes Exist
As mystifying as they can be, dress codes actually exist to make your life easier, and more importantly, save attendees the embarrassment of appearing as though they lack social fluency by showing up under- or overdressed. Dress codes were created as a part of social etiquette, for hosts and employers to communicate the desired formality of those attending to create a cohesive and uniform experience. Once you begin to understand the thinking of different dress code types, it becomes infinitely easier to know what to wear.
Come As You Are Dress Code
This is the least formal option, meaning your host doesn't want you to stress about what to wear. That's not an excuse to roll out of bed and shuffle on over, or to go straight from the gym to the barbecue/brunch/beer garden (etc.) without getting cleaned up first. You can wear your everyday clothes, as long as they're clean, well-fitting, and crisp–no balled-up shirts from the clean laundry chair. Try dark-rinse denim with a Henley or classic pocket t-shirt, or slim-fit shorts and a polo shirt in warm weather. For footwear: maybe a pair of minimalist leather or canvas sneakers. Leave the sweats, baggy tees, and flip-flops or athletic shoes at home.
One exception: "Come as you are" is sometimes included on invitations to less-formal "satellite" events–the rehearsal dinner before a wedding weekend, an engagement party, and so forth. For a celebratory occasion, unless you know the host wants a very casual get-together, it doesn't hurt to err on the more formal side. Try going half a step up the formal ladder–swap out the Henley or tee for a button-down shirt, or dress up your polo with chinos or linen trousers and loafers (no socks, right?).
Casual Dress Code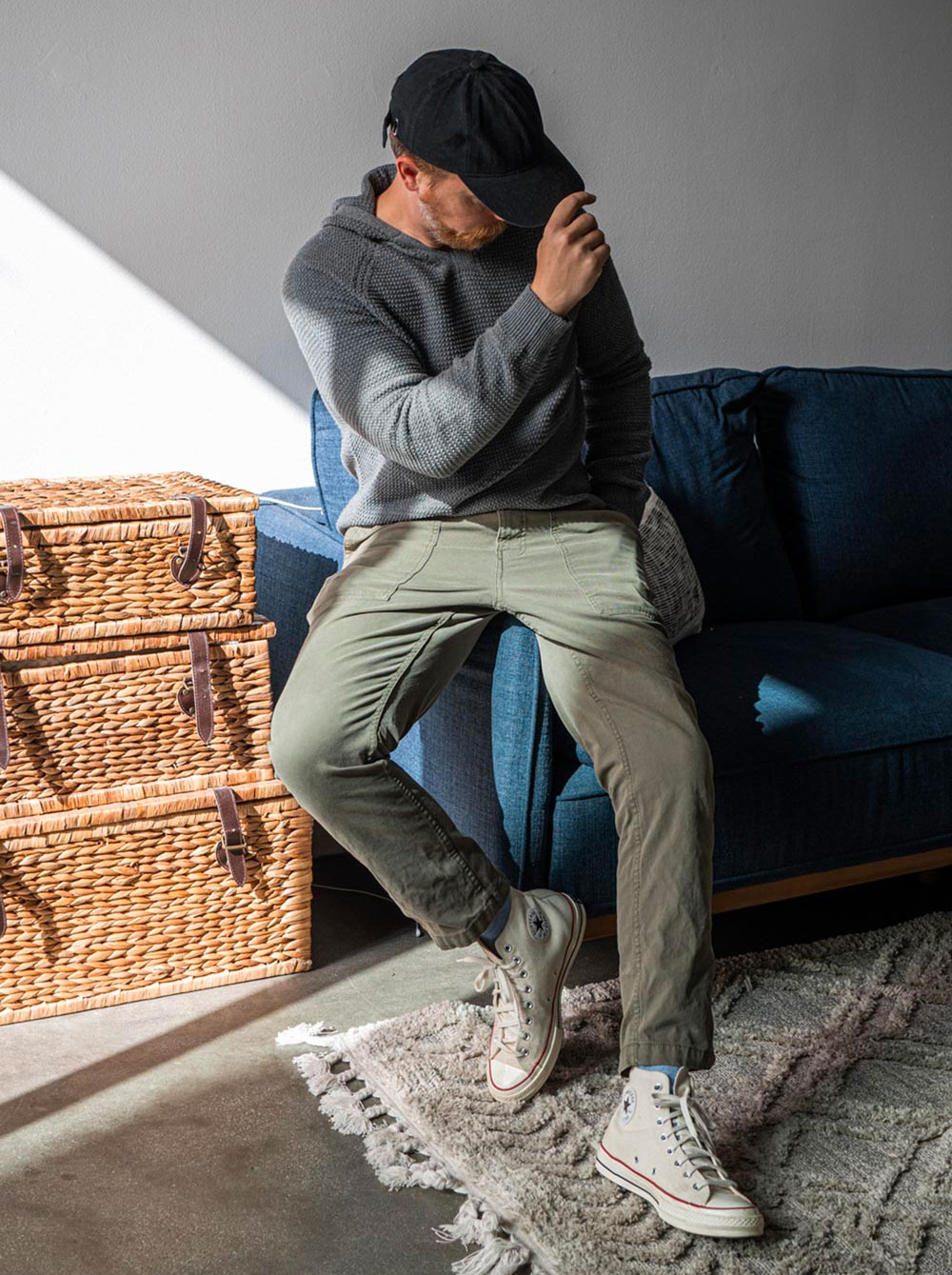 Similar to "Come as you are," Casual means low-key and informal–but not careless. You should still look put-together. Try to add interest and intention with layers, like a chambray shirt over a simple heathered tee–with black jeans, for a twist. Or pair khakis with a slim knit hoodie rather than the typical bulky cotton style.
Get outfit ideas for casual style here.
Smart Casual Dress Code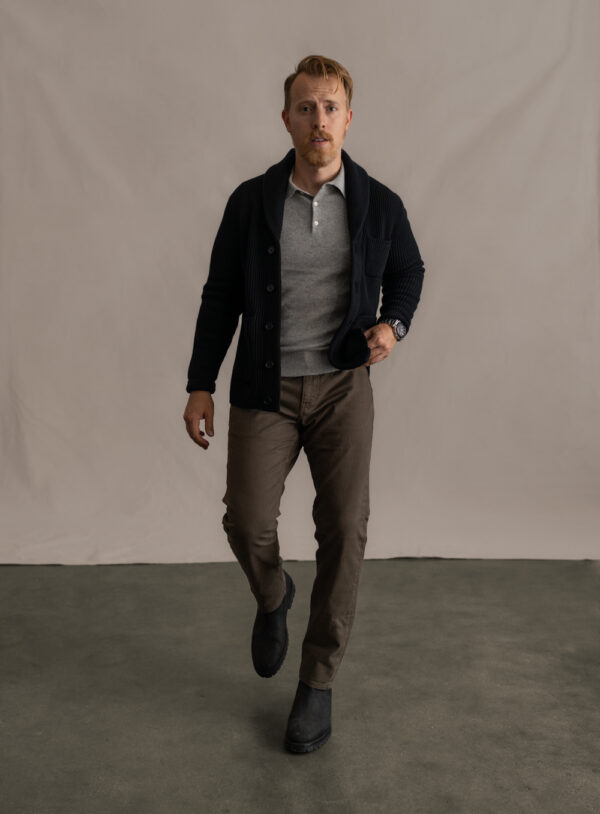 If you see "Smart Casual" on an invitation, you're golden. This is the moment you, Primer Reader, have been training for. The hardest part will be narrowing down your options. Let time of day and time of year guide your decision. Experiment with layers and remember to mix dressier pieces with more casual items to create a style that's comfortable, yet intentional.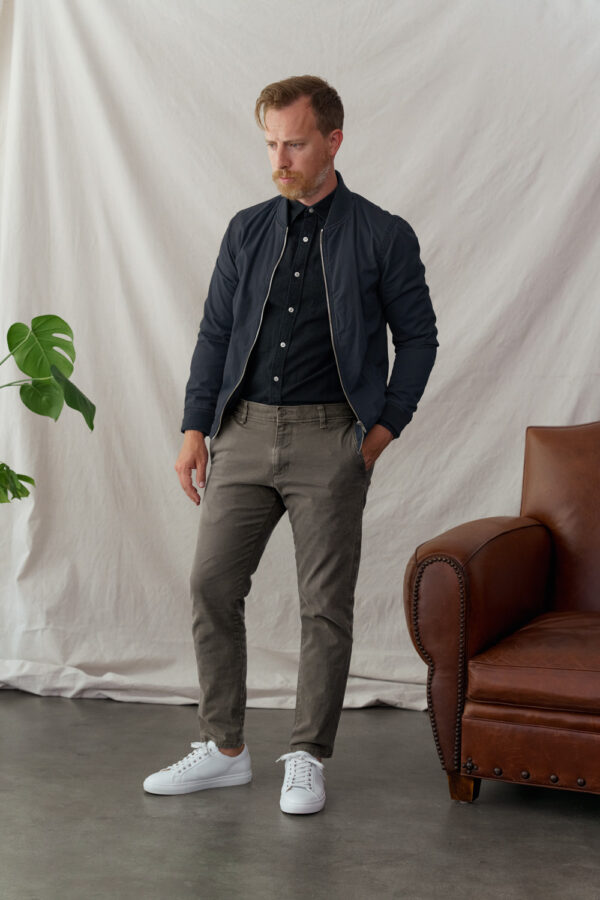 Pair a tailored button-down with chinos and a bomber or leather jacket. Balance the more traditional silhouette of a tweed, linen, or cotton blazer with the modern appeal of a pair of (well-fitted) jeans. Instead of dress shoes, slip on a pair of leather sneakers in a neutral tone. You're going for something that looks polished and put-together, but the individual items don't need to all be dressy. A silk tie would be too formal–but maybe a knit tie would work. Or a t-shirt made from a finer material under a shawl-collar cardigan. Focus on fit and texture. And refer back to our guide if you get stuck.
Get outfit ideas for smart casual style here.
Business Casual Dress Code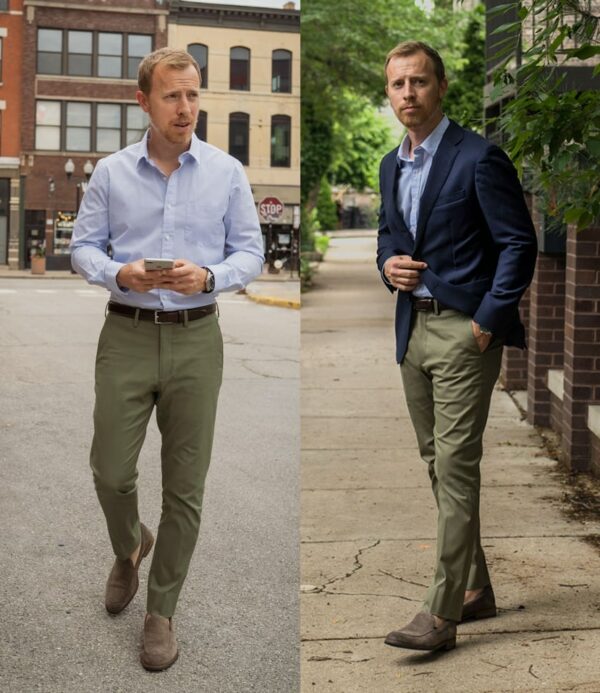 This is probably what you wear to work most days, unless you work in an extremely dressed-down (or formal) environment. Don't go all the way to a suit yet (we're getting there); instead, pair khakis, chinos, or maybe a pair of wool trousers with a collared shirt–tucked in, natch.
Leave the sneakers at home and dial up the formality with dress shoes. Again, depending on the time of year (and your own preferences), see how low-profile loafers or a dressier pair of boots looks and feels. Go preppier with loafers, or a crewneck sweater over a subtly patterned button-down. A pair of no-nonsense Chelsea boots will take your look in a more rugged direction, while chukkas seem to have one foot in both the classic and the modern worlds. Within somewhat narrow parameters, you can definitely put your own personal spin on this corporate "uniform".
Get outfit ideas for business casual style here.
→ Read: 8 Ways To Undermine Business Casual (While Respecting The Office Dress Code)
Garden Casual / Dressy Resort / Outdoor Wedding Dress Code
Think Smart Casual, but for summer–or a tropical location. Garden Casual is a step up from "backyard barbecue" but nowhere near tux territory, with a dash of whimsy for good measure. This is your chance to leave the usual business suits in the closet and don a white or tan linen (or light cotton) suit or separates. Experiment with pastel or floral shirts, vibrant colors and bolder patterns, and drapier fits. Or keep the shirt simple, and try a pair of salmon-colored pants. Have fun with it, while keeping in mind you'll probably be outside. Comfort should still inform your choice. Don't forget a pair of classic sunglasses– not sporty frames–or maybe a Panama hat to keep the sun off your face.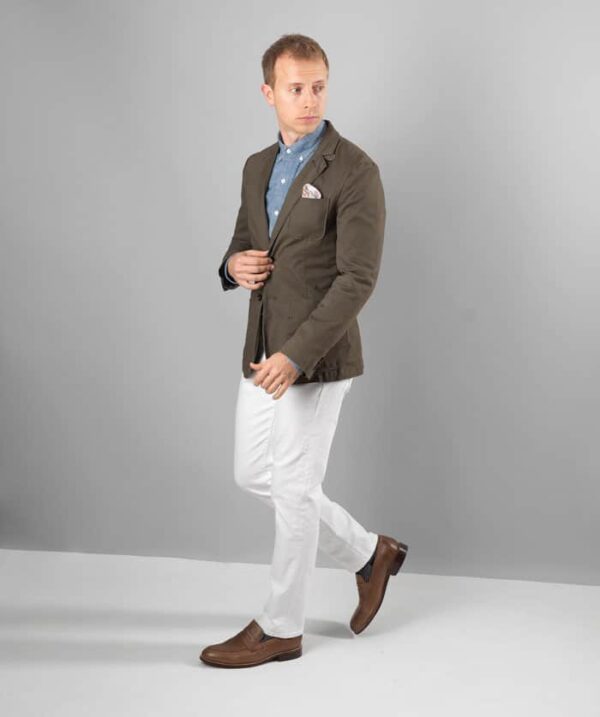 If your style leans more toward classic, stay true to that. A pair of khakis or tan chinos, a collared (or camp collar) shirt in a light solid color, and a blazer are timeless. You can add a patterned pocket square for a low-risk playful touch.
Festive Dress Code
It's commonly used on invitations during the holiday season, making "Festive dress" the style equivalent of a mug of eggnog or mulled cider. But that doesn't mean you're headed to an ugly sweater party. Go sophisticated, not Santa (okay, maybe Fashion Santa) with a velvet suit jacket or a soft cashmere sweater in emerald green or cranberry–or a deep purple, which looks elegant with charcoal gray dress pants. Have fun with it, too. For a playful twist, try a subtle plaid on your trousers or tie–or maybe a tartan vest. If you don't feel comfortable experimenting with jewel tones or patterns, this is a great time to bring winter textures into play: a tweed or houndstooth blazer, corduroy or flannel trousers, or a cable knit sweater. Dress shoes or dress boots work in this situation–and it's a great opportunity to show off a dressier overcoat rather than your everyday down puffer jacket.
*Note: "fancy dress" means something very different depending on which side of the Atlantic you're from, as one friend from the UK found out when he showed up to a formal birthday dinner dressed as a monkey (true story). Brits, your US friends will invite you to a *costume party* if they really want you to go wild. Americans, "fancy dress" does not always mean "black tie". Always good to check!
Cocktail Attire Dress Code
Sometimes used interchangeably with "semi formal", this is code for a suit-worthy event. But while you're expected to get dressed up, cocktail attire is less rigid than the most formal categories. Female attendees will be wearing knee-length dresses, not floor-length gowns. So go for a classic look that strikes the balance between boardroom and ballroom: not a tux, not an interview outfit, but something that helps you feel confident, even dapper. A dark navy or charcoal suit, a crisp collared shirt, and black dress shoes are a time-honored formula for a reason. You have more leeway with accessories here–a colorful tie, contrasting pocket square, even a patterned dress shirt can all work as long as the overall effect is polished.
Semi-Formal Dress Code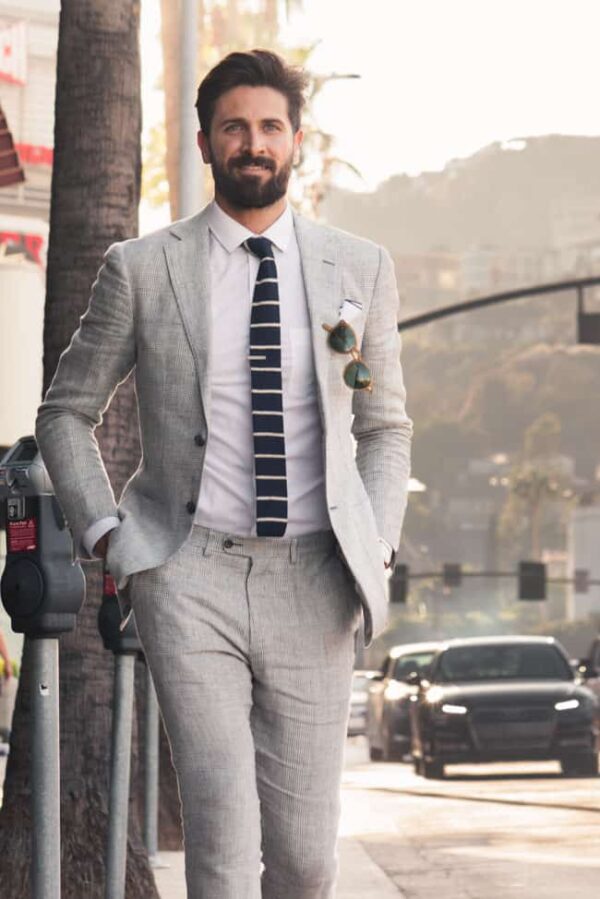 It depends on who you ask: semi-formal can be used to indicate a step up–or a step down!– from cocktail attire. You might also see "dressy casual," which is an older cousin to "smart casual". Confusing, yes, but that also means that nobody is going to ding you for wearing a suit, dress shirt, and tie. When in doubt, go slightly more dressed up–slightly darker colors and more subtle motifs (or solids instead of patterns) strike a more formal tone. You can always stash the tie in your jacket pocket if you feel overdressed–or just enjoy feeling put-together. If it's a daytime occasion, lighter colors are appropriate. Evening events also tend to be viewed as more formal, so if it's after 6 opt for a darker suit color.
Professional or Business Dress Code
If you have a work event (company party, team dinner, networking event), keep your choices classic and a step (or two) above what you might wear for a regular day in the office. Think interview mode: your classic navy or gray suit works well here, with a white or pale blue collared shirt. Add color or pattern with your tie, but it should be neat, not novelty. Or you can pair dress pants with a light to medium weight sweater (cashmere or merino vs. a chunkier knit) over a button-down. Swap out the black dress shoes for a pair of brown cap-toe Oxfords.
Formal Dress Code
Formal (but not Black Tie) is basically, "Look sharp, but we're not making you wear a tux." You don't have to dress as conservatively as you would for a Business event; again, keep the time of year and time of day in mind. For daytime or summer, try a lighter gray or tan suit, dress shirt, and silk tie with a simple motif (like a dotted or geometric pattern). In the evening or the cooler months, get more mileage out of that navy or charcoal suit, and pair it with a solid dress shirt and silk tie in a darker color.
Black Tie Dress Code
Here we are, guys–tux territory. Many people consider a tuxedo to be the final word in formal wear, but the original penguin suit was actually an attempt (and a successful one) at rebelling against the White Tie (or "full dress") standard of evening wear for high society. Black Tie events are almost always in the evening. If you don't own a tux, get ready to rent one. There are acceptable variations within the strictures of this category–peak or shawl collar jacket, vest vs. cummerbund, for example–so familiarize yourself with the options and don't be afraid to befriend one of the consultants at a local formalwear store. You don't have much choice in ties (it's right there in the name, after all) but you can express your individuality with an interesting pair of cufflinks.
Black Tie Optional Dress Code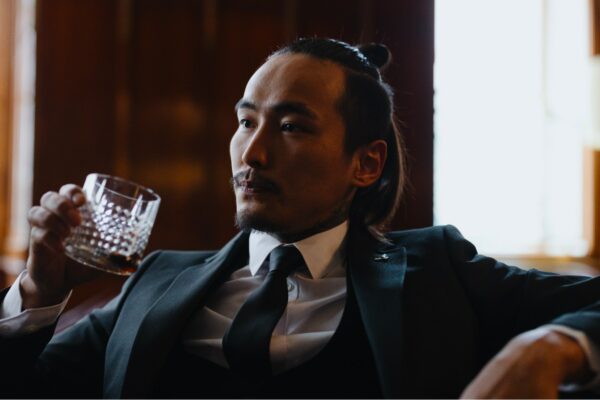 What does this really mean? "Black Tie Optional" can be frustrating to guests because it's ambiguous–should you wear a tuxedo, or not? Generally, assume that the host is saying "I'd like you to show up in a tux, but if you can't get one, it's okay." So if renting is out of the question, choose a dark suit and pull out all the formal stops–dress shirt, nice tie, and plain or cap toe shoes–and give them a good shine before you step out.
Creative Black Tie
Depending on how you feel about getting dressed up, this is either a dream come true–or a sartorial nightmare. Think "festive" or "garden party" meets Black Tie. You'll probably see this on an invitation for a gala, artsy benefit, red carpet event, or other formal yet fun occasion where creativity and individuality have a chance to shine. Start with a tuxedo (it's still Black Tie, after all) and then start to bring in your own personal style with different colors or textures. Try a print or pattern–depending on the event, a paisley or tartan bow tie could be enough of a twist. A colorful cummerbund or vest could also change up the traditional expectations. Try a velvet jacket, or a black shirt with a colorful bow tie. Fun socks and cufflinks are also key.
White Tie
This is as formal as it gets. White Tie is usually reserved for very special occasions: a state dinner, a royal banquet–you get the idea. White Tie is also seen at masquerade balls, Mardi Gras celebrations, and other events in the southern US. If you thought Black Tie was strict, hold onto your cummerbund. (Actually, let it go–you won't need it.) Whereas a tuxedo jacket is short, a White Tie jacket must be an evening tailcoat, so named for the long, tapering swallowtail extensions at the back. (This is evening wear; "morning dress" is also very formal, but requires a different tailcoat. There have been entire books written on what is and is not White Tie, so this is a good time to get the pros involved. Again, make friends with a suit consultant or tailor.) The matching pants often are adorned with a satin stripe running down the outer seam. Under the jacket, the shirt is a stiff white dress shirt (with cufflinks and studs instead of buttons), with a white evening waistcoat and of course, the eponymous white bow tie. Black patent leather shoes are the most traditional choice. With such a formal look, the appropriate accessories give you a chance to cosplay Scrooge McDuck: a top hat, gloves, and a dress cane are all acceptable, even expected options.
What to Wear If the Invitation Doesn't List a Dress Code
When in doubt, ask the host. Or if you don't feel comfortable reaching out to the bride and groom/retiree/Hall of Fame inductee/etc., ask other guests what they're wearing. If you don't know anyone else attending, call the venue to ask for guidance. Or just see what sort of photos are posted on the "gallery" section of their website.
What to Wear If There's No Dress Code and No One to Ask
Pay attention to the invitation itself. An online invitation is a little harder to gauge than a physical card (engraving and heavier cardstock are clues that the event is more formal), but you might be able to pick up some clues from the wording or what kind of venue was chosen–an upscale restaurant or hotel is probably more formal, while a garden setting will most likely be more casual.
Some general guidelines:
Daytime events aren't as dressy as functions that start after 5pm.
Be true to your style, but know if you want to blend in or stand out. If you typically lean toward the more rakish/playful end of the spectrum, that's great. But if the event involves a religious or cultural ceremony, be sure to show your respect by dressing on the more formal and conservative side.
If the religion or culture is not one that you yourself are familiar with, ask in advance about expectations. Are there colors you should wear–or avoid? Sometimes special items are provided at the venue, such as yarmulkes for a Bar or Bat Mitzvah. After all, a good host wants their guest to be comfortable and not feel awkward or afraid of giving offense. If you are expected to be responsible for wearing an item of clothing traditional to your host's religion or culture, your host should be able to provide recommendations for purchasing or renting the appropriate garment(s).
Do you need to take any weather or environmental conditions–heat, cold, precipitation–into account? Is there a coat check where you can stash boots, an umbrella, or other gear, or should you work waterproofing into your wardrobe? Similarly, will you be doing a lot of walking? If your best friend is planning a forest wedding ceremony, save the Italian calfskin dress shoes for another occasion.
And keep in mind that it's always safer to err on the side of being slightly over vs. slightly underdressed. You can always remove your tie or take off your jacket–especially once the dance floor heats up.
What's your go-to look for parties and other dressy occasions? And are there any dress code questions we left unanswered? Let us know in the comments.