Because you shouldn't be wasting your job seeking time formatting a resume.
In honor of all of our readers who are recent graduates looking for their first job, and to those who are looking for a new gig, we offer these seven free resume templates as our way of making your job search a little easier.
We all know first impressions count. Professionally, our resumes are often the first impression a potential employer gets of us. In the same way that it's important to your chances of landing the job to be well-groomed and dressed like you're serious, so should your resume.
The problem is…designing a resume sucks. It takes a lot of time to get spacing and formatting right, and that's time better served focusing on the content, getting in touch with your network, and contacting employers.
So I thought I'd help you out in your search by putting together these seven free resume templates to give you a running start. Inspired by some beautiful examples I found across the web, these templates should help you get started no matter what your industry.
All seven are slightly different in what information is prioritized. Different industries and positions are interested in different info, so be sure to pick the one which makes the most sense for your field. For example, if you're an engineer, an employer may be most interested in work history or where you went to school. If you're in the film industry they want to know what skills you have and what you've done, while your school history won't be nearly as important.
Also be mindful of how receptive your field is to design and color. Some technical jobs may want a straight outlined black and white document.
How to Write Your Resume
The rule of thumb is to try and keep your resume to one full page. This may change later in your life if you become an executive, or are an academic, or have a long list of impressive clients or projects. But for now, one page.
If you're a recent graduate (congrats) you may not have a lot of work history to fill a page. In this case make use of one of the templates that utilizes tabs and negative space such as template 2.
Our own Grant Harris has a great deal of professional experience in Human Resources and HR consulting.
I asked him his thoughts on how an applicant should prepare a resume:
Before finding my true passion for fashion and starting my own image consulting company I spent years in HR as a recruiter. Needless to say I've seen a few resumes and been through more than a few interviews in my day. Here are my 5 do's and don'ts of resume writing. Some may be common sense (unfortunately common sense isn't so common) and others may not.
DO
1. Use 10-12 point font depending on length.
2. Use a simple, standard font.
3. Use proper margins.  1 inch is fine.
4. Use a professional/executive summary to pinpoint skills and objectives.
5. Use resume paper to print copies. This paper is different than the standard printer type and will make your copy stand out over others.
DON'T
1. Use a lot of colors or overuse italics.
2. Ever use more than 3 pages or fill less than 1.
3. Submit the same resume for every job.  Tailor it to the specific requirements needed.
4. Submit a resume without a cover letter.  The cover letter is an introduction and a manager will look at candidates who write one with more interest than ones who don't.
5. Lie, embellish, stretch, add, fluff, fudge, or put anything else deceiving in a resume.  It will come out during the interview or worse yet on the job.
Some may disagree with me, but I would advise against listing your high school under education. As a guy who's been out of college a few years I would never list my high school on my resume, and if I were to see that on a potential hire's resume I would know immediately this candidate doesn't have a lot of experience. Highlight impressive or do-well extracurricular activities if need be.
Obviously flash with no substance won't get you a job either. Check out our feature on cover letters and resumes, How to Write a Killer Cover Letter in the 21st Century, and these 50 buzzwords you shouldn't use on your resume.
Note: Initially I was hoping to release these as Google Docs, but I ran into formatting issues when I tried to import them in Google Docs. So be aware that they may not open properly if you don't open them in Word.
UPDATE: Be sure to check out our 12 MORE Free Resume Templates as well!
All the best!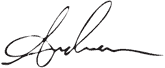 Primer's 7 Free Resume Templates for Word
One Page Resume Template 1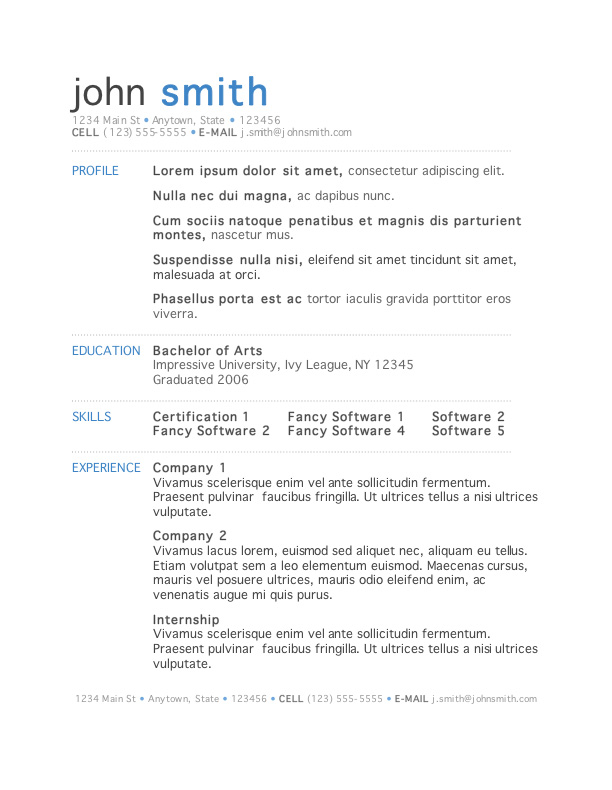 Template 2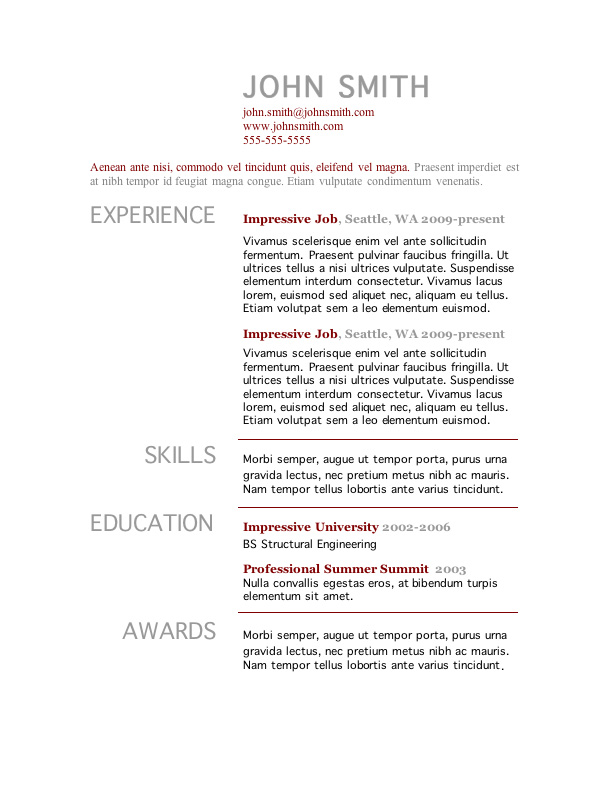 Template 3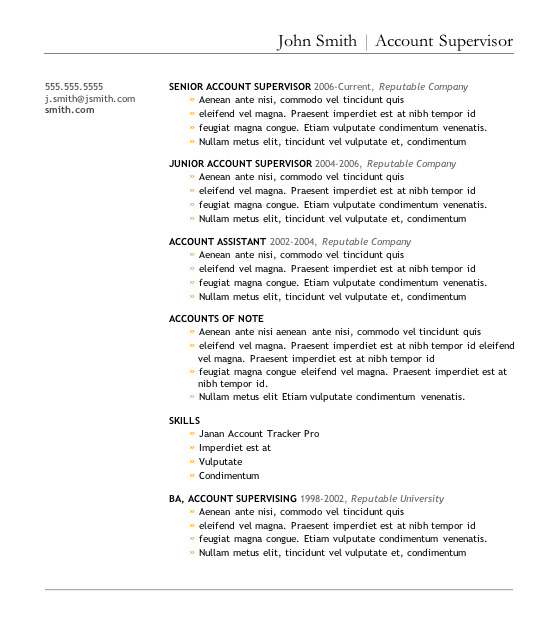 Template 4
Template 5
Template 6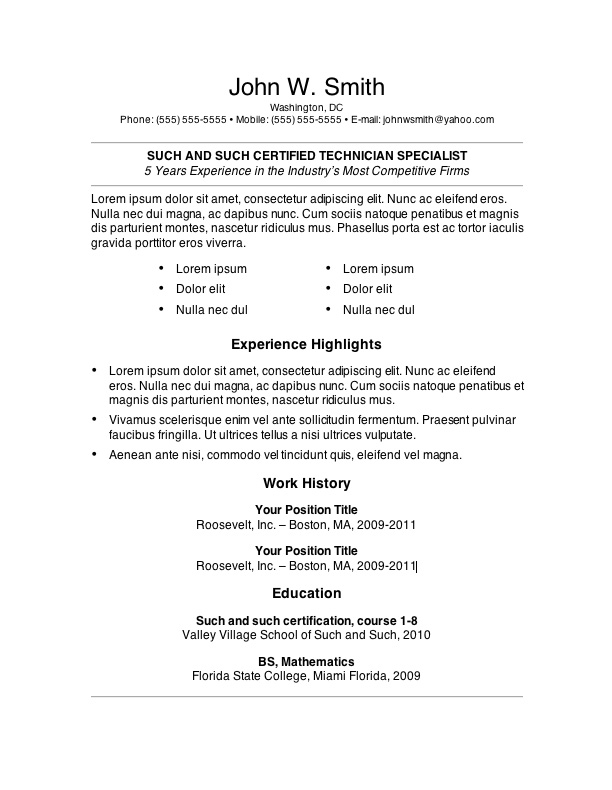 Template 7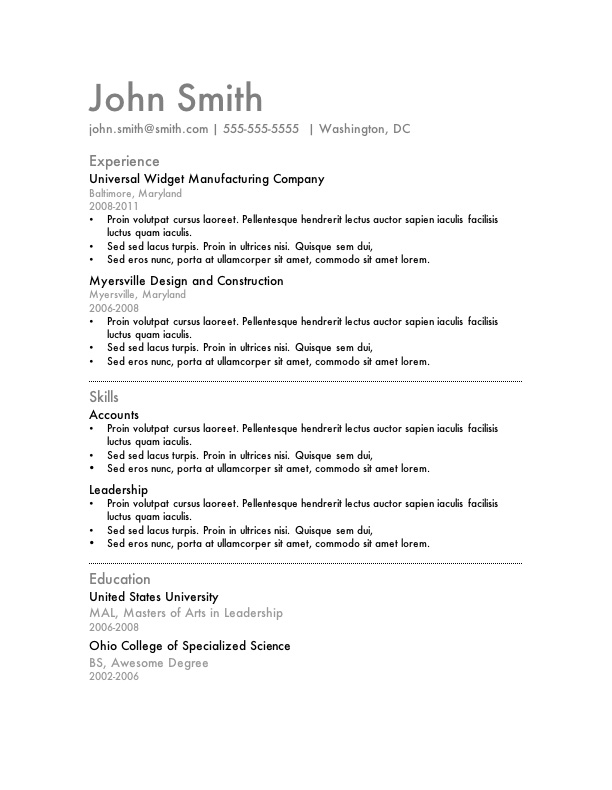 Looking for More Free Resume Templates? Click Here!