One of our favorite boot companies is now making leather jackets. Here's how we're wearing ours.
No need to look like you're dressed for a job interview: This outfit will have you sharp and comfortable whether you're tossing the pigskin with your cousins or slicing the turkey in the dining ... [
more
]
The t-shirt is the easiest and most comfortable of fall layers – do more, keep the comfort.
Ready for work – or the weekend.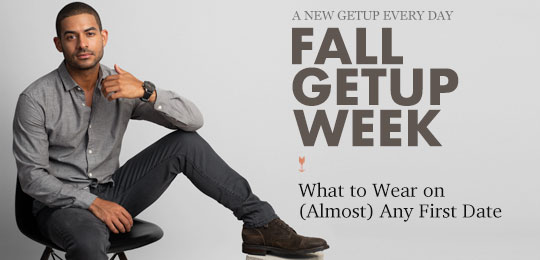 The fail-safe outfit you can wear on a date when you're not sure how dressed up to be.
The future is clean and casual.
A new Getup every day this week!
Introduce these transitional pieces to help you with the seasonal change.