Visual Guides
Categories: Learn
There are lots of beers out there. It is intimidating, but don't just close your eyes and pick one off the menu. Our interactive visual guide will help you choose a brew perfect for your personal tastes.
Categories: Learn
You might just win once you understand what cards you're playing.
Buying a suit isn't just deciding on a color. Learn the different options you'll be faced with and which to choose.
Categories: Learn
You love steak you say, but do you know why you order that porterhouse instead of the tri-tip? Check out our interactive guide (with hovers!) so the next time you're ordering, you'll be the king of cattle.
Categories: Learn
Valentine's Day doesn't need to be expensive, commercial, or stressful. We've got an outline for an amazing evening at home, no jewelry required.
Categories: Learn
No matter how safe of a driver you are, we all get stuck in the powder now and then.
This glass for this type of drink, that glass for something else: it can all be hard to keep track of. Check out our visual guide to the common types of glasses for wine, beer, spirits and cocktails.
Categories: Learn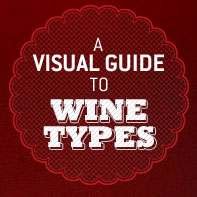 When you're new to wine, one of the hardest things about choosing a bottle is remembering if a type is sweet, dry, light, bold, or somewhere in between. Use this handy chart anytime you need to remember that you're looking for a "Pinot Gris" not a "Pinot Noir".
Even an expensive suit will look terrible if it doesn't fit correctly. We break down the details of fit in our visual guide to suits.
Categories: Spend
Get some much needed R&R this summer with a weekend getaway to the beach. We've got the essentials for looking and feeling great once you get there.
Categories: Spend
Stay cool and look smart this summer with our complete visual guide for all things shorts, covering fit and fabric to shoes and accessories.