Welcome to Primer Magazine.
Primer Magazine is not your typical men's magazine. We dig deep into issues guys in their 20′s face like career success and personal wellness. We strive for content that is not featured anywhere else. As men we are no longer interested in articles like "The 10 Best Spring Break Hot Spots" but are not ready for "Breakdown: 10 Spots to Escape Your Mid-Life Crisis." At Primer, we search for new ways of bettering ourselves, as well as returning to the ideas of manhood that may have skipped our generation.
As a departure from the status quo of typical men's journalism, we are shredding the portrait Maxim and GQ paint of us. We're over week-long binge drinking and the post-pubescent hunt for random hookups. We want to stay in shape and dress well but don't relate to the idea of wanting or needing a $2,500 suit.
It would be nice if we all had successful older brothers who were happily married, the life of every party, and made VP by 35. They could offer incalculable career advice, financial and investing tips, and key points to keeping your knockout girlfriend. While we all can't be that lucky, Primer may be the next best thing. With writers contributing from all walks of life, we can learn from their experiences as if they were our own and apply them moving forward.
As a young man leaving college, one must be ready to take on the world. Armed with an education, a sense of self, and toting a diploma, the world quickly reminds you – there's more to living as an adult than is covered in 'Comparative Politics' and 'A History of the Renaissance.'
Young men rejoice, you no longer need to stumble into the gate of adulthood.
Subscribe to our weekly updates and stay informed on your road to success.
We look forward to hearing from you, send us a note.
Best,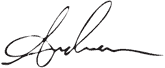 Andrew
Editor, Primer Magazine
Where to Get Started
Oh Crap! An Emergency Guide to Your Girlfriend's Toilet
Burn 450% More Fat in Half the Time With Interval Training
10 Things an Adult Man Should Know About Laundry
How to Succeed in Business: Principles for Becoming a Powerful Leader
Seriously – You Need to Get Over That Girl From High School
Hero Training: The Best Weapons for Home Defense
10 Words You Mispronounce That Make People Think You're an Idiot
6 Practical Tricks for Becoming an Early Riser
10 Tools Every Man Should Have
7 Things I Wish I Knew Before I Bought My First Home
How Do I Know If She's The One? A Look at Romantic Love, Perfect Love & Relative Love
Cover Letters, Résumés, and Interviews
Dead Simple Grilling Tips to Get Burgers Like Your Dad Used to Make
Practical Spending: 4 Potent Tips to Get the Most Out of Your Money
A Glass of the Good Stuff: A Gentleman's Guide to Whiskey
How to Talk About Classical Music
Moving Out: Five Secrets to Getting Back Your Security Deposit
How to Buy Your First Real Guitar
Entrepreneur 2.0 or How Does an Artist Become a CEO?
A Guide to Understanding Beer and How to Find New Favorites
Moving in with Your Girlfriend: How to Save Your Relationship…and Your Manhood
The Cargo Hold: 9 Things Every Man Should Have in His Trunk