Surprisingly, a style of footwear I once overlooked has filled an essential void.
I purchased my Bostons at Wittmore in Los Angeles, see additional links for more sizes.
You know, I never thought I'd be the kind of guy who would wear Birkenstock Bostons. But then again, I never thought I'd be the kind of guy who would work from home for months on end, wearing slippers and chunky Chelsea boots like they were the only footwear options in existence. The world is full of surprises.
It all started when I couldn't shake the feeling that my shoe collection was missing something—an easy, slip-on option that could transition from indoor lounging to outdoor strolls without sacrificing style. Now, I never wore my slippers outside, obviously, that defeats the purpose of slippers. I craved something else, something that could accompany me on quick dog walks with Leela and impromptu errands without feeling like I was traipsing around in my bedroom slippers and without needing to grab my Chelseas – especially on days when a boot just wasn't the right option based on weather or the outfit I had on.
Between my chunky Chelsea boots and my slippers, I started to wonder if there was something else out there—a shoe that could bridge the gap between indoor and outdoor wear while maintaining a sense of style. Welcome to the notion of a "house shoe." This type of footwear is designed to be worn primarily indoors but can also be worn outdoors when necessary. It's the perfect middle ground for those seeking comfort and practicality without compromising on aesthetics. A house shoe is more than just a slipper—it's a versatile and fashionable option that can seamlessly transition from lounging at home to quick errands outside, and that's precisely what I was looking for.
Then, I stumbled upon the Birkenstock Boston. To be honest, I hadn't been a fan of the Boston in my pre-pandemic days. It always seemed like the kind of shoe worn by someone who could recite their favorite Grateful Dead lyrics on command. But one day, I noticed some well-dressed guys on Instagram sporting them with flannel shirts and jeans, and suddenly, the shoes took on a new life.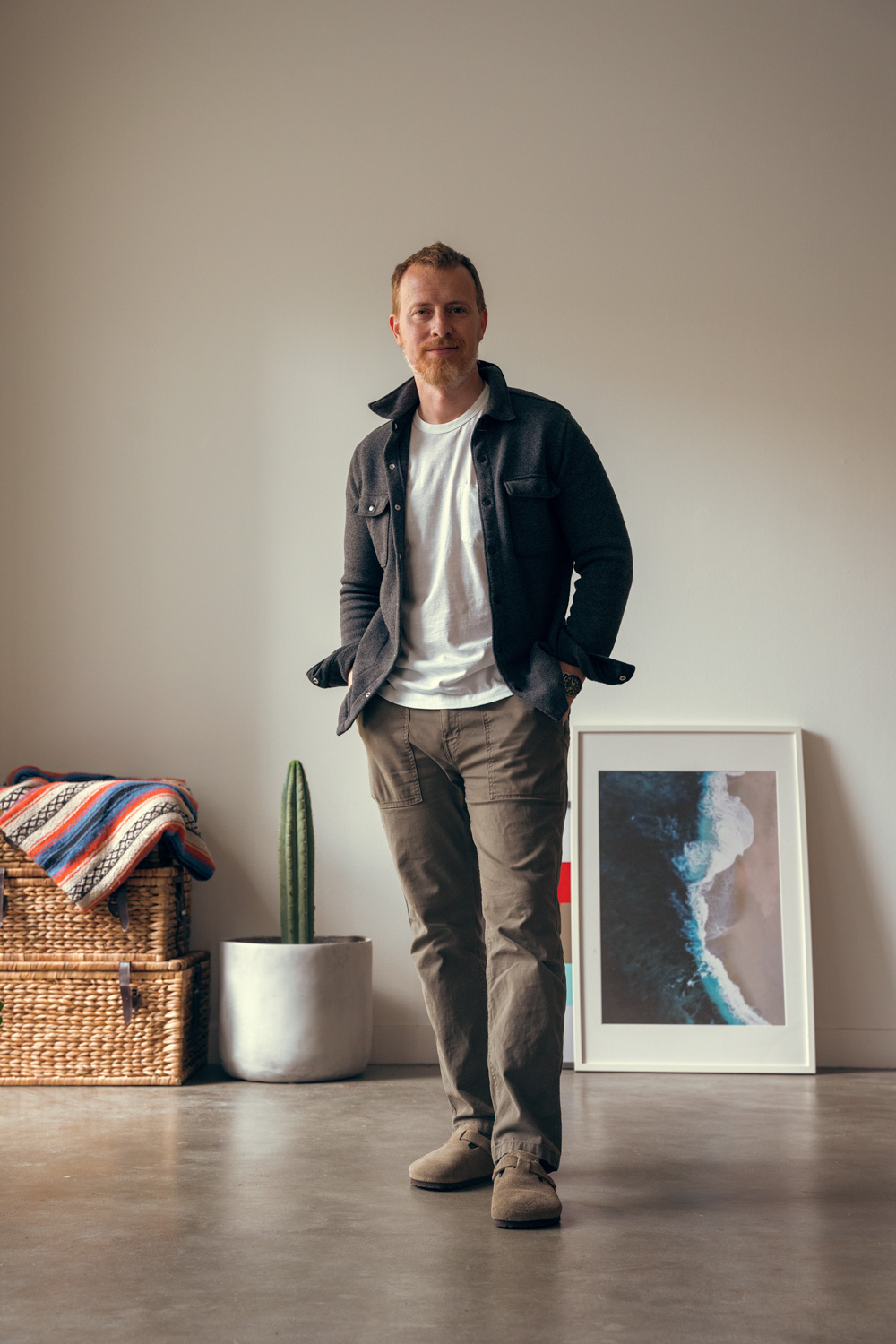 These gentlemen had paired the Bostons with chunky, patterned boot socks, transforming them from back-kitchen clogs into a stylish addition to their outfits. Then, just like seeing Jeeps everywhere after I bought mine, thanks Baader-Meinhof Phenomenon, I realized that many of the men's brands I followed were having their models wear the Boston in their product photos for their other items. Brands from our best men's clothing brands list like J.Crew, Todd Snyder, Taylor Stitch, Buck Mason, Abercrombie and many more. I dug the way they blended with a more minimalist and rugged style, and realized they were the in-between option I was looking for.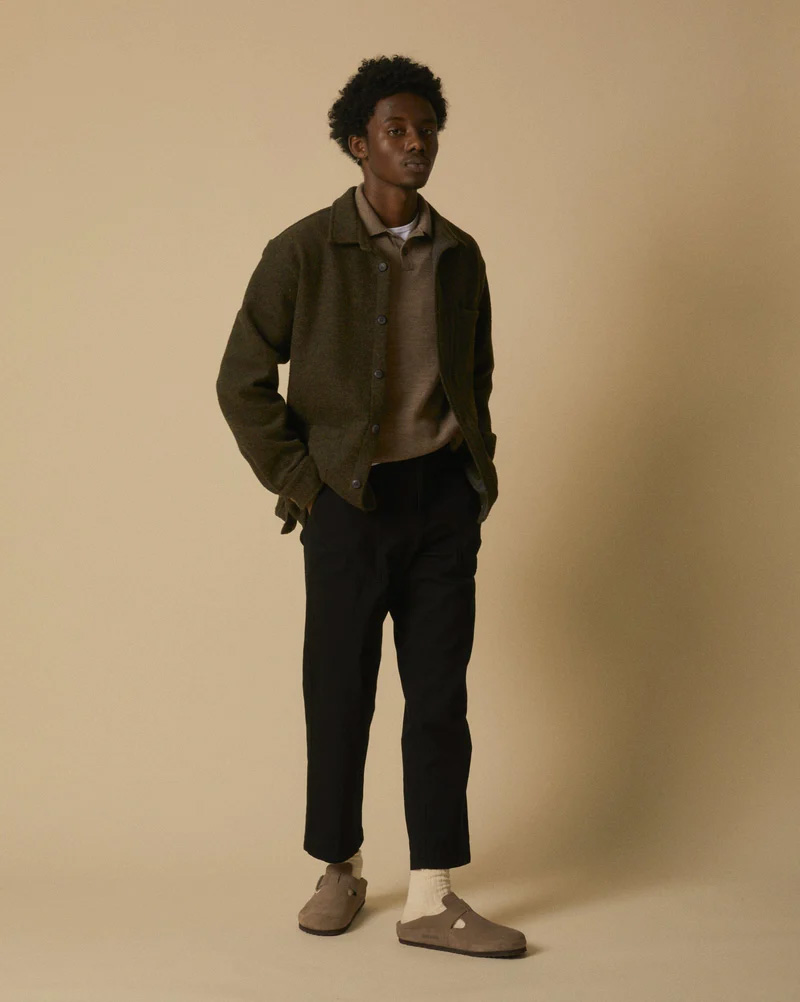 And now just like with my Jeep, I see guys wearing them constantly—and these aren't just lazy-stylish guys who look like they just rolled out of bed. These are men of all personal style aesthetics, from Scandinavian-inspired minimalists to rugged denim aficionados and even those donning tropical vacation summer styles. It's clear that the Birkenstock Boston's versatility has captured the attention of a diverse range of style-conscious people, further solidifying its status as a go-to option for any wardrobe.
Where to Find Them:
---
But first, let's talk about what a mule is and how it came to be the darling of slip-on shoe enthusiasts. A mule is a type of shoe without a back or heel constraint around the foot. Its history dates back to Ancient Rome, but mules really didn't gain widespread popularity until the 16th century in Europe. Over time, mules have evolved in style, shape, and decoration, with various toe shapes, heel heights, materials, and embroidery finding their way into mule designs.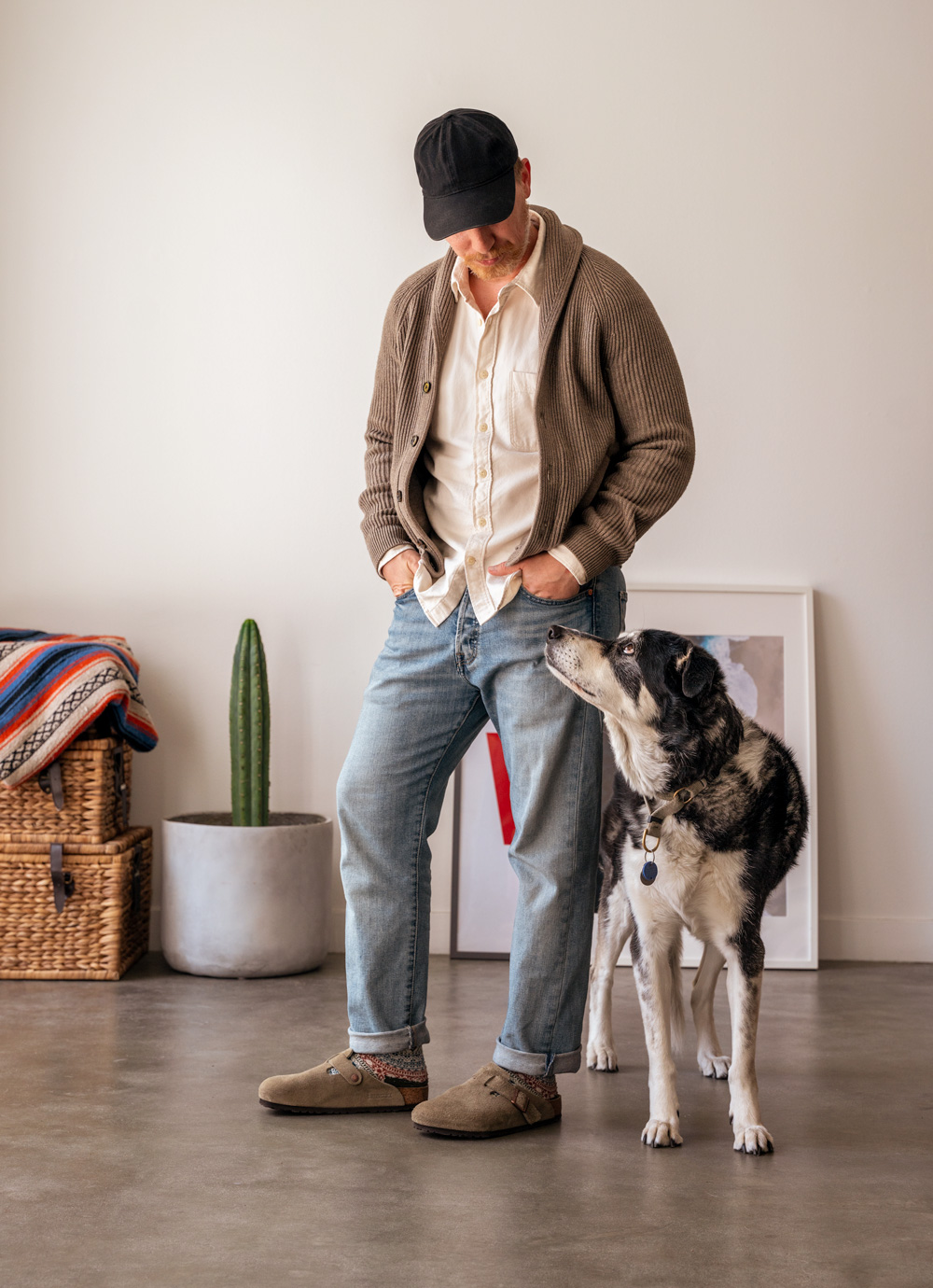 Fast forward to the present, and mules for men have become increasingly popular in recent years thanks to their flexibility and no fuss nonchalance. Enter the quintessential Birkenstock Boston. Birkenstock is a 243-year-old German company that first entered the US market in the late '60s and became popular with hippies and sensible shoes wearers and The Boston was first introduced by Birkenstock in 1979.
So, what's so special about these Bostons? The Boston mule works well with a wide range of styles, making it an ideal choice for men seeking a comfortable, fashionable, and functional footwear option. From the rugged Pacific Northwest aesthetic to the minimalist Southern California look, the Boston mule has you covered.
The shoe's comfort is another big selling point. The Boston clog's anatomical cork footbed molds to the foot and provides natural insulation, plenty of toe room, and arch support for the feet, making it a comfortable shoe that is described to "work like preventative medicine to strengthen and rework the foot muscles." Plus, its design offers the convenience of easy on-and-off wear while still providing toe protection, making it an excellent choice for stay-at-homers or those who aren't fond of wearing sandals.
College students were among the first to latch onto the Boston in the late 1980s, but it has recently grabbed the attention of younger buyers on social media as well as designer brands, with collaborations with the likes of Concepts, Gucci, and Opening Ceremony for limited-edition styles. Plus, being sold in the stores I mentioned earlier like J.Crew, Todd Snyder, and more. All this attention has made finding the size in the color you want a bit of a chore.
So, with all this newfound appreciation for the Boston mule, I decided to take the plunge and purchase a pair for myself. I chose the taupe suede model, which offered texture to my outfits, much like my long-lived Clarks desert boots. The subtle warm grey color looked fantastic with black jeans, dark grey jeans, khakis, olive chinos, and, of course, my 501s. I was amazed at how well they blended with my wardrobe. The taupe suede had been sold out everywhere when I was looking for mine and I stumbled across a pair at LA men's store Wittmore and scooped them up. However, they are currently out of stock in the Taupe, but the color is available at Todd Snyder.
So, if you're like me and find yourself in need of a new slip-on shoe that can effortlessly transition from indoor lounging to outdoor strolls, give the Birkenstock Boston a try. You may just find that it fills the void in your footwear collection and becomes your new go-to option for both comfort and style. Trust me, your feet will thank you.
Birkenstock Boston Sizing Guide
Birkenstock uses European sizing for its footwear. Birkenstock provides two width options: regular, suitable for medium to wide feet, and narrow, catering to slender to regular feet. The footbeds are contoured to mirror the natural shape of a healthy foot, ensuring a generous toe box and a secure heel cup. To ensure you select the right size, measure your foot length and refer to their conversion chart. I am almost always a size 9.5, occasionally a 10, and have been happy with my size 42.
| US Men's Shoe Size | Birkenstock Boston Size |
| --- | --- |
| 7-7.5 | 40 |
| 8-8.5 | 41 |
| 9-9.5 | 42 |
| 10-10.5 | 43 |
| 11-11.5 | 44 |
| 12-12.5 | 45 |
| 13-13.5 | 46 |
| 14-14.5 | 47 |
| 15-15.5 | 48 |
| 16-16.5 | 49 |
| 17-17.5 | 50 |
Alternatives to the Birkenstock Boston
Terra Mule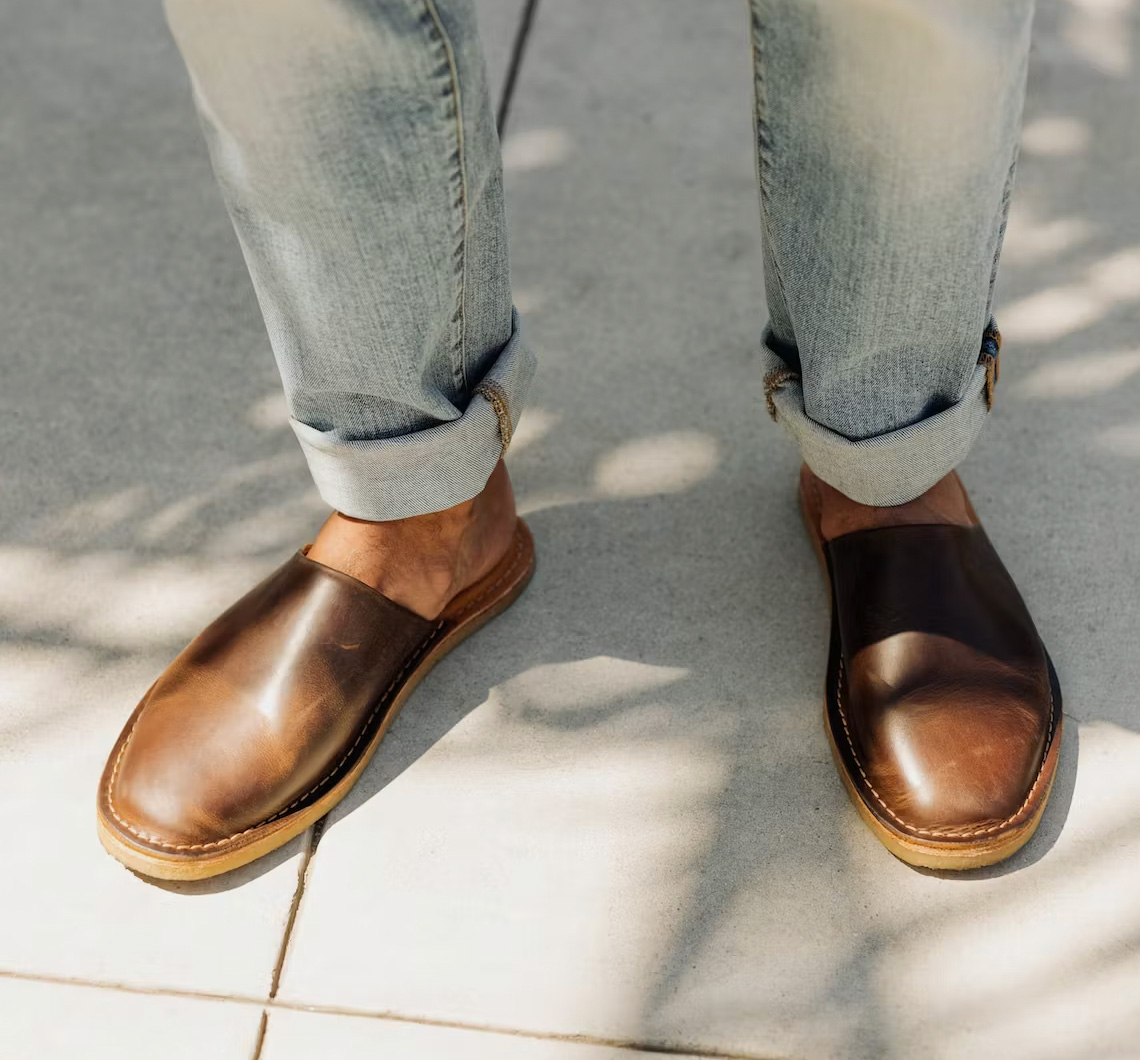 A more low-profile and narrower silhouette than the Birkenstock Boston, these Portugal-made mules have a slightly more dressed up appearance.
Mohinders
Turning our attention away from Germany, let's take a journey to Athani Village, India, home to the hand-crafted Woven City Slippers by Mohinders. These indoor/outdoor slippers are a testament to artisanal craftsmanship, brought to life by a cooperative comprising 170 families of entrepreneurial artisans. Their aesthetic diverges from the Birkenstock Boston's with a unique woven leather upper, an example of traditional Indian "cavani" shoe construction.
Sabah Fort Worth
Made in the style of Turkish slippers, the ultra-low profile sole and high tongue allow super quick slide-in, slide-out maneuverability.