Ties & Tie Knots
Your ties will last a long time if you take care of them: Are you untying, storing, and cleaning yours correctly?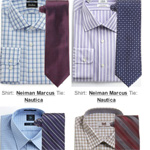 A plain shirt with a striped tie not only gets boring, it's entry-level. Learn to pair patterns and stripes with these 8 examples.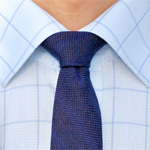 Wool ties have become very popular, and for good reason. But try to tie one on with a semi-spread collar and you'll find our standard knots don't get the job done. Enter: The Nicky tie knot.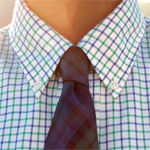 With thicker fabrics and slimmer ties, sometimes our old standby tie knots don't give us the look we need. The next time you're tying up a cotton tie, give the Kelvin knot a spin.
Categories: Learn
Trends come and go, but as far as professional (and stylish) men's attire is concerned, the tie is here to stay. Keep your look up to date with a skinny tie, a style that was born more than six decades ago.
That double knot may have gotten you by on your sneakers but if you need to secure a heavy load or fashion something stylish for an interview you're going to need something Extra Strength. Get these easy to remember knots down and you'll be ready for anything.