You invest in hard-wearing, long-lasting, beautifully-made footwear – it doesn't have to be limited to the office.
A week or two ago, I responded to a Redditor's request for help. He was looking to find more ways to make use of his Allen Edmonds Randolph loafers (currently on sale) outside of his work attire. The Randolph is a smart buy, especially if you believe in the Buy Once, Cry Once philosophy: They're made in USA of fine calfskin with AE's Goodyear Bench welt. Made to last and when you wear them out, they can be resoled and recrafted.
But even with great specs and reputation, spending that much on something you wear a couple of times per month may not add up for you. So how can you incorporate your dressier shoes into non-work outfits? Or more directly: How do you wear dress shoes more casually?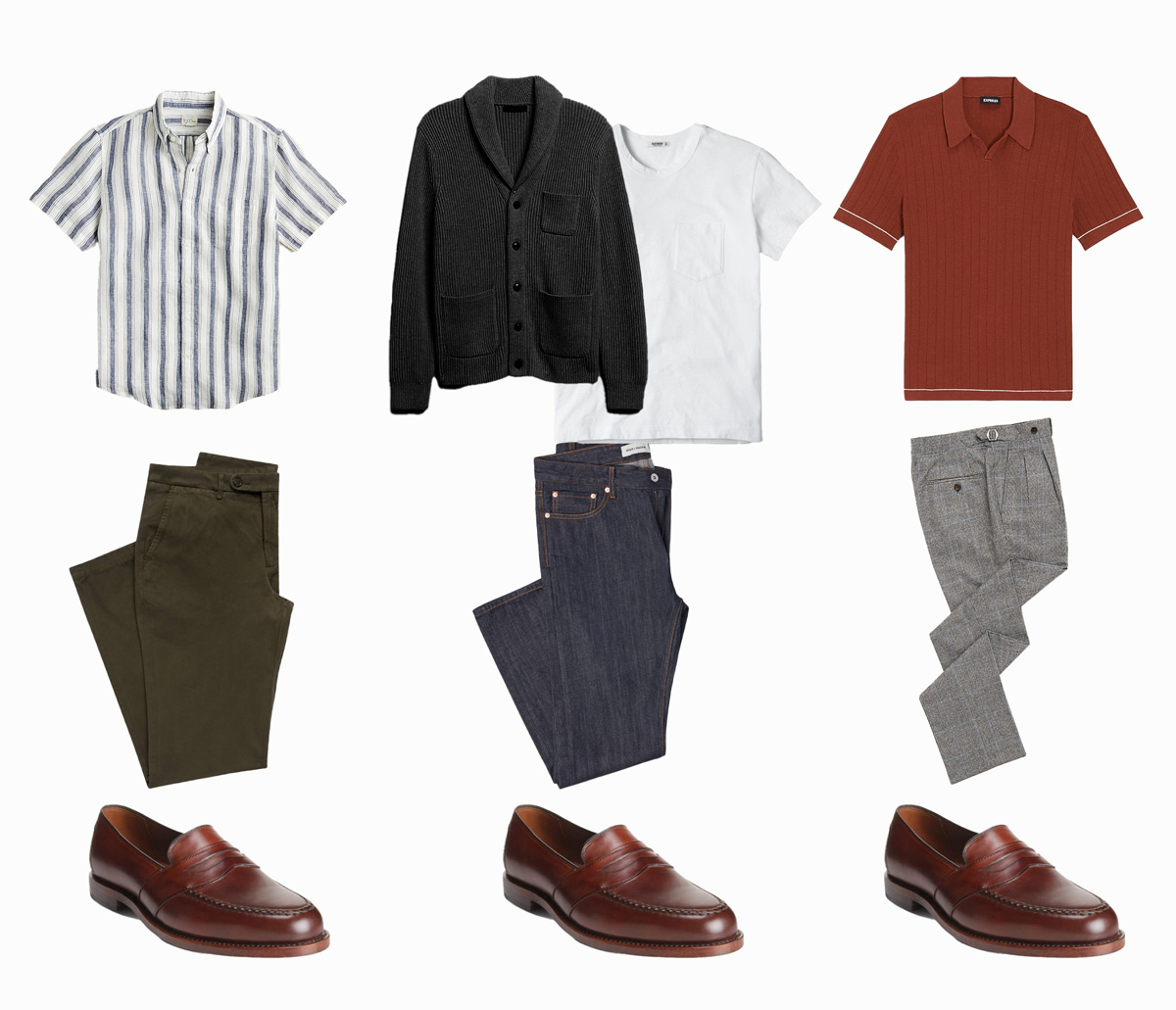 Perhaps the single most important thing to keep in mind is pants fit. If you've been unable to democratize your dress shoes into more casual styles, it likely comes down to this. To wear dressier shoes with more casual pants like jeans or chinos, your casual pants need to fit more like dress pants. That means minimal pant break (the amount of pant leg that bunches on the top of your shoes). Thin profile, dressy loafers are just not going to look right with jeans that have several folds and bunches at the bottom. It's the dressier fit of the pants that creates the cohesion between the dressier shoes and the more casual jeans.
You may also be able to get away with a cuffed pant leg to reduce pant break without having to tailor every pair of pants. You'll regularly see me cuffing for this exact reason. Check the before and after video in this post for an illustration.
Below are 3 useful out-of-office outfits that prove nice footwear doesn't have to be relegated to specific occasions.
As a summer swap for boat shoes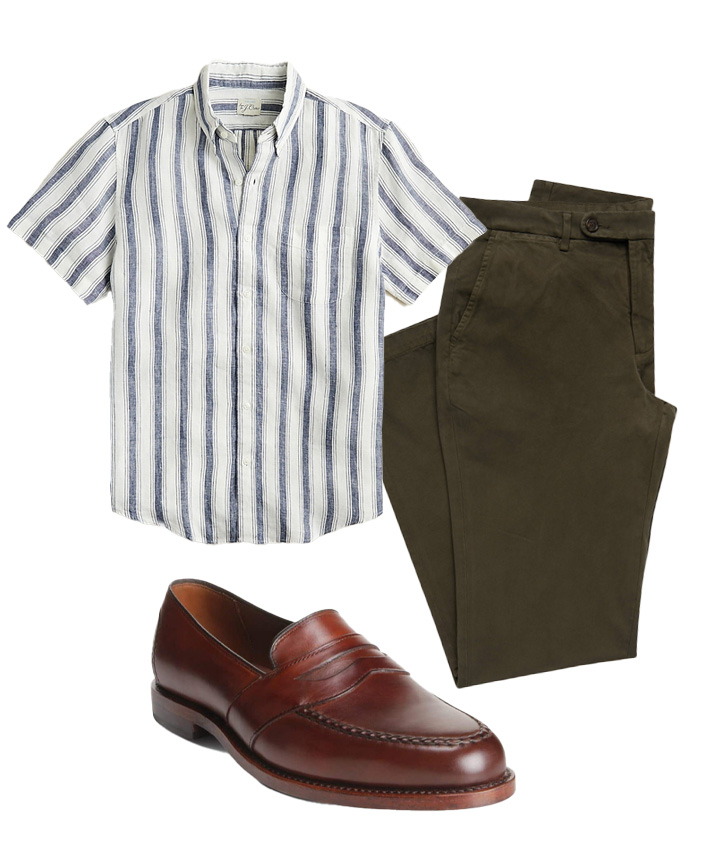 You can easily add a little refinement to your summer uniform by upgrading boat shoes to your loafers. Ultimately, they're a similar design and silhouette but with more structure thanks to the sole and thicker leather type. The striped linen shirt helps counter-balance that more office-appropriate structure of the shoes to create a smarter but still casual style relevant for a bulk of your warm weather days off.
→ Essential reading: A Man's Complete Guide to Linen: Hacks for Wrinkles, Affordable Picks, Outfit Inspiration & More
As a refined alt to a casual boot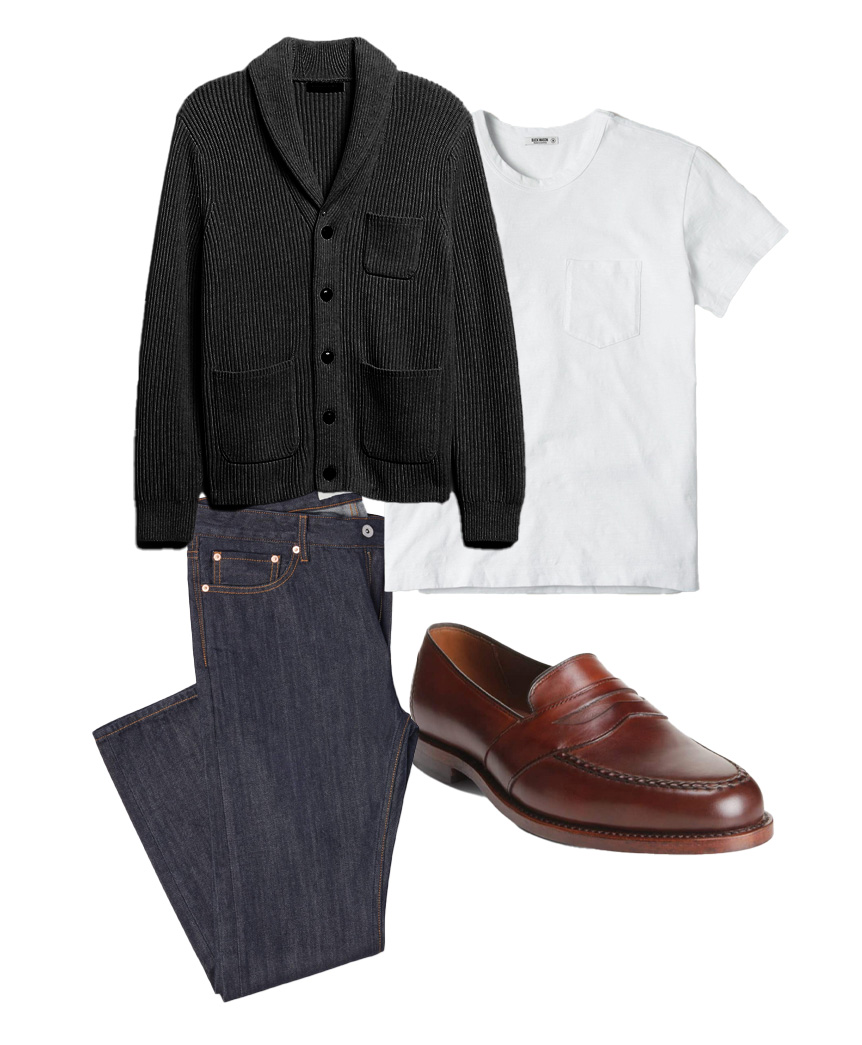 If you're the type of guy who feels like he lives in a style duality: business and put-together at work and casual and rugged at home, you'll be delighted to realize the two styles do not have to be distinct. A chunky sweater, pocket tee, and dark denim can fall either super workwear, ideal for a white-soled chunky moc toe boot or, with detail-oriented choices that have a great fit can easily be worn with your loafers.
As a summer replacement for the Chelsea boot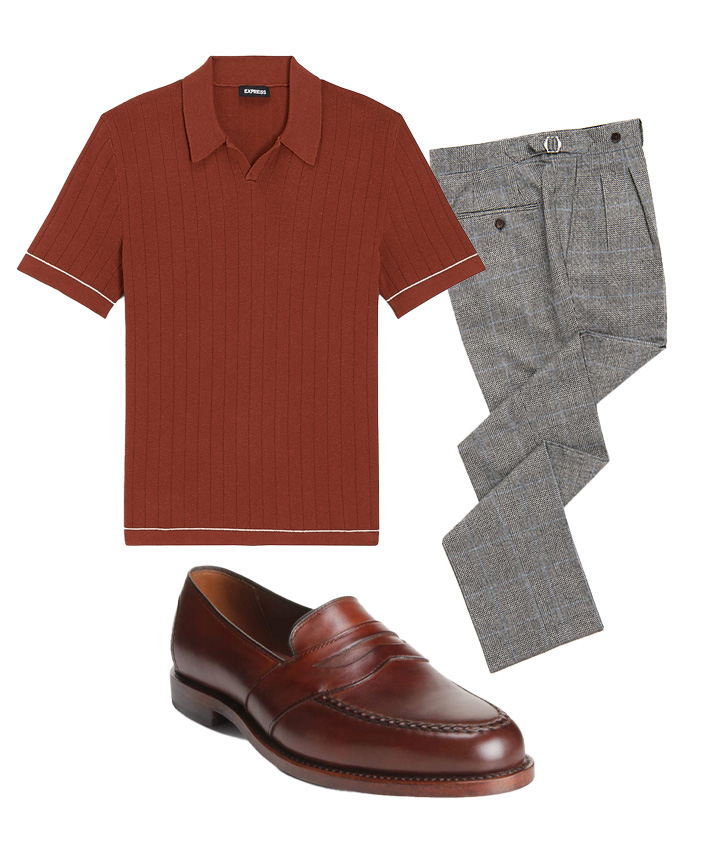 Create a look that Dwayne Johnson would wear: A smart casual knitted polo, check trousers, and loafers. The vintage-inspired knit polo playfully dresses down the loafers without losing the refined edge and both the polo and loafers dress down the Prince of Wales check dress trousers. The result is a Getup you can easily turn to for a casual wedding, a rooftop bar, or a sexy spring date.
→ Why the Knit Polo Will Change the Way You Dress + 11 Picks