1 Sweatshirt,
1 Pair of Jeans,
5 Very Different Styles
↓
The secret to making dressing better easier? Not starting from scratch every time.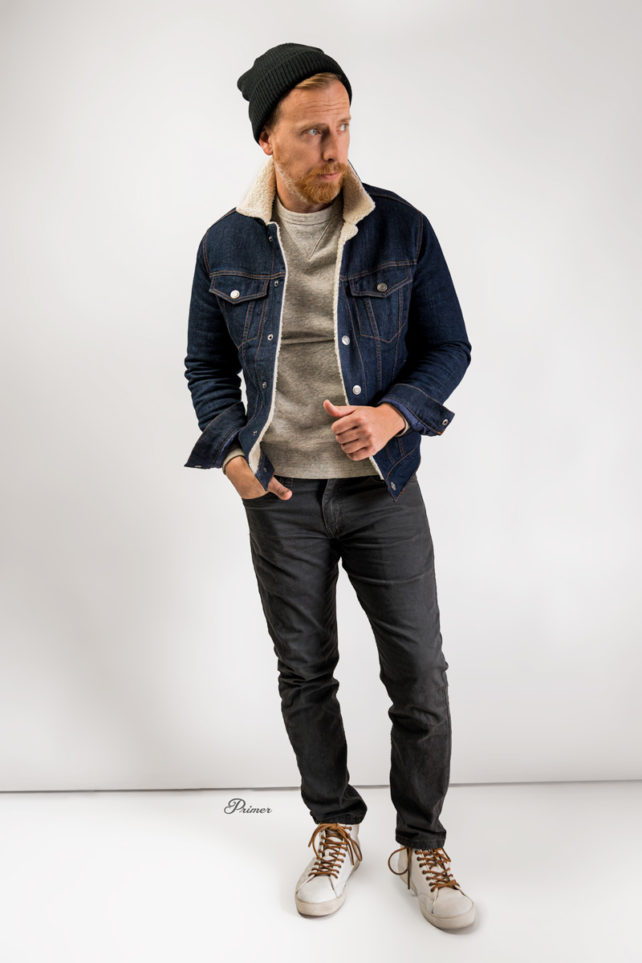 1.
A neutral base is incredibly powerful. It lets you not only dress up or go casual, but also traverse different fashion genres depending on what else is paired with it. 
The Outfit: Contemporary & Casual
2.
The point here isn't just, "Look how many different personal styles can take advantage of a sweatshirt and gray jeans," it's "Look how many different styles you can incorporate into your own." You don't have to just be the "preppy" guy or the "casual" guy or the "rock n roll" guy. Too often we fall into our wardrobe ruts where we define what we can and can't "pull off." Bullsh*t.
Outfit: Smart Casual Work Mode
3.
It's impressive how much the style of jacket and shoes changes an outfit. How crazy is it that you could wear the same shirt and pants to a baseball game, a cocktail bar, a motorcycle rally, and your partner's parents' anniversary lunch?
Outfit: Monochrome Means Business
4.
You begin developing your own style when you find pieces you like regardless of their genre and bring them into what you're already wearing.
5.
Myth: Your outfits will all be boring and look the same unless you buy colorful and flashy items that are hard to pair.
Outfit: Put Together Workwear
If you thought this article was helpful, you're going to love these:
Which style is your favorite? Chat with me in the comments!