Some things are built to last.
In the 1960s, just 8 percent of consumer goods purchased in America were made overseas. Today, that number is 60%.
With so much of what we buy coming from complex, international supply chains you can be forgiven for wondering – "do we make anything any more?"
The answer is yes.
Let's face it: when it comes to consumer brands, endurance has gone out of style.
Billion dollar tech giants like Tesla, Uber, and Apple get a ton of attention, but a lot of people don't realize some of America's most innovative companies have been around for a few years…or a few hundred.
New, digital, and on-demand doesn't necessarily mean best and brightest. There are a handful of American brands that paved the way for our modern way of life and continue to shape it today.
What unites these brands? They've been in continuous operation for 100+ years, and in that time have racked up some remarkable firsts in American history. But just as important – they continue to innovate and bring useful, affordable products to market. Just to note, in today's marketplace most of these large brands manufacture some products in the US and others globally so be mindful of that if you come across a random product in a random store.
So what does exactly 3,713 years of innovation look like?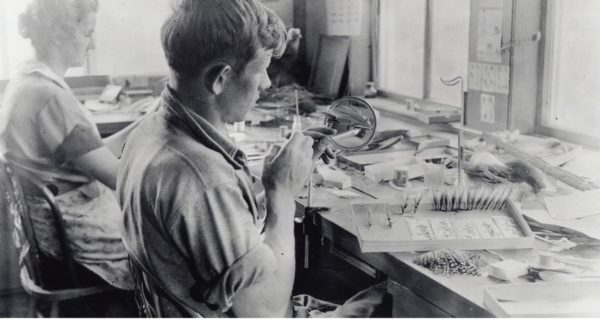 1. L.L.Bean (1912)
llbean.com / 108 years old
L.L.Bean is best known for its iconic, rubber-soled "Bean Boot." The boot that is so beloved, they made a giant one and put a truck inside it. The first run of Bean Boots, however, was so riddled with defects that 90% of them were returned. Thus was born the famous L.L.Bean return policy.
Founded in 1912 in Freeport, Maine, by Leon Leonwood Bean (LL Cool Beans to his friends?), the company started with the single boot design. It wasn't until 1926 that the classic Field Coat was added to the roster.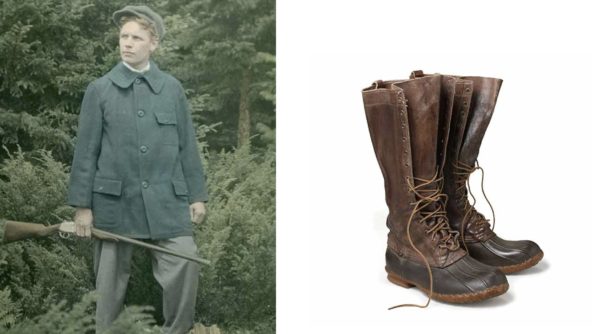 They now operate 55 retail outlets in the US and Japan and sell a huge catalog of outdoor clothing and equipment, although their famous return policy has undergone some revisions after being subject to – we'll say it – outright multi-generational Mainer fraud.

2. D.G. Yuengling & Son (1829)
yuengling.com / 191 years old
Founded in 1829, Yuengling is the oldest brewery in the country. If you didn't grow up in the mid-east, however, you might be asking: How do you pronounce it?? YING-ling.
When David Gottlieb Yuengling started the brewery, it was called Eagle Brewing, and the eagle logo remains on bottles today. It was changed to Yuengling (which means "Youngster" in German), when David's son came aboard.
During Prohibition, Yuengling survived by producing "near beers," or beer that was essentially alcohol-free. They also sold ice cream because if there's one thing that takes the sting out of Prohibition, it's ice cream.
At 2.5 million barrels per year, it's now the largest craft brew in the U.S. It's been continuously owned and run by descendents of the original Yuengling patriarch, and is set to be inherited by its first female owner upon the retirement of Dick Yuengling.
3. Carhartt (1889)
carhartt.com / 131 years old
Founded in Dearborn, Michigan by Hamilton Carhartt in 1889, the brand helped American workers build America. Carhartt work bibs were worn by railroad workers in the 1890s, increasing its manufacturing through World War II and to the present, with an estimated annual revenue of $900 million.
Today, Carhartt is known for their durable and rugged workwear, most notably their heavy-duty work jackets that are wind-resistant and snag-proof constructed with triple-stitched seams. The jacket is so engrained in our culture as "rugged and hard working" that politicians vying for votes can often be seen sporting one while on the campaign trail.
Less than 2% of apparel purchased in the United States is manufactured here, and Carhartt reports they exceed the national average by 4x. More than 2,000 American workers are employed by Carhartt, with four factories in Kentucky and Tennessee.
Believe it or not, 131 years later and the company is still owned privately by descendants of Hamilton Carhartt.
4. Filson (1897)
filson.com / 123 years old
Known for its rugged outdoor clothing, luggage, and equipment, Filson is a company that has been low-key successful for over 120 years.
C.C. Filson started his outfitting company in 1897 in Seattle, Washington just as the Klondike Gold Rush was bringing thousands of adventurers through the Pacific Northwest.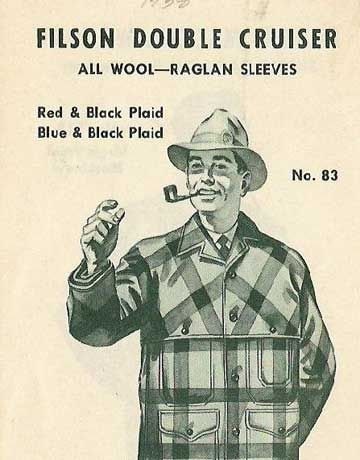 After a management shake-up in 1970 many of the old designs were reinstituted, and a new generation of outdoorsmen became inspired by the sturdy simplicity of Filson's gear.
Filson now makes a huge range of products for mountaineers and office-goers in its three U.S. locations.

5. John Deere (1837)
deere.com / 183 years old
The story goes like this: in 1837, the red Illinois soil stuck to traditional wooden and iron plows so badly that John Deere decided to make something better. With some grit and a general knowledge of metalsmithing, he was able to design a steel plow blade that sliced through that turf like chocolate pudding.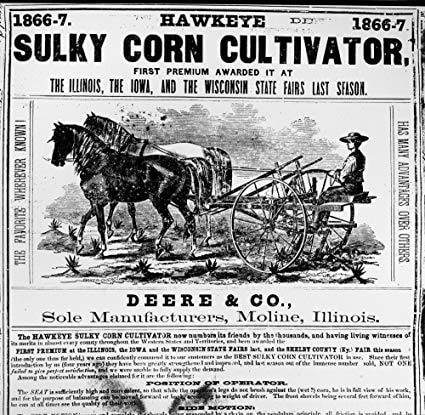 Deere was also known for his innovative production methods, in which he would build more plows than had actually been ordered, so that customers could buy them straight away. It seems obvious now, but the usual practice at that time was to make each piece of equipment to order.
Today, John Deere supplies large-scale farms on every continent except Antarctica, and has at least three country songs written about it.

6. The 'Big Three' Boots (Red Wing, 1905 / Wolverine, 1883 / Chippewa, 1901)
These are the triad of American work boots: Red Wing, Wolverine, and Chippewa. These are literally the boots that shod American soldiers in both World Wars, workers building the interstate system, and now many, many Primer readers.
Red Wing was born in 1905, and was so immediately successful that they were producing 200,000 pairs per year by 1915. They became the primary producers of boots for American soldiers in WWI.
Wolverine was founded in 1883 as a leather shop, which was expanded to include its own tannery and electric plant to power the factory and nearby town of Rockford, Michigan. The name Wolverine was chosen as the brand name because of its flagship shoe, which was made from a type of horsehide leather called "Wolverine."
Founded in 1901 in Chippewa Falls, Wisconsin, Chippewa – like it's American-made brethren – produced boots for soldiers in both WWI and WWII.

7. Laird & Company (1780)
lairdandcompany.com / 240 years old
What's the oldest distillery in the country? Jack Daniel's? Maker's Mark?
Not by a long shot.
Nearly a hundred years before Jack's, Laird & Company was founded (in 1780) making apple brandy and applejack, a spirit made entirely from apples.
Sourcing their apples entirely from central Virginia is a key part of Laird's enduring quality and appeal, and if you're curious to add apple spirits to your repertoire check out our recipe for a classic Jack Rose cocktail.
8. Schott (1913)
schottnyc.com / 107 years old
If you know Red Wings are the investment option for high quality, American-made boots, then consider Schott the version of that for leather jackets.
Founded in New York in 1913 by Schott brothers Jack and Irving, the duo started making raincoats in a basement that were then sold door to door.
Irving designed the first leather motorcycle jacket in 1928 and constructed it from tough, thick horsehide. He named it the Perfecto, like his favorite cigars, and its design has become synonymous with what you picture when you think of a "leather jacket." In fact, Irving was also the first to design a leather jacket with a zipper.
In 1953, Marlon Brando wore a Schott leather jacket in the first outlaw biker movie, The Wild One. It was because of this film that leather jackets began to be associated with kids who were up to no good and were subsequently banned from many schools in the 1950s. This was reclaimed by the punk rock scene of the 70s and 80s a few decades later, and the idea of a bad boy in a leather Perfecto has persisted another 50 years to this day. It's no surprise, then, that it and other Schott jackets show up in our giant Badass Style Inspiration Gallery.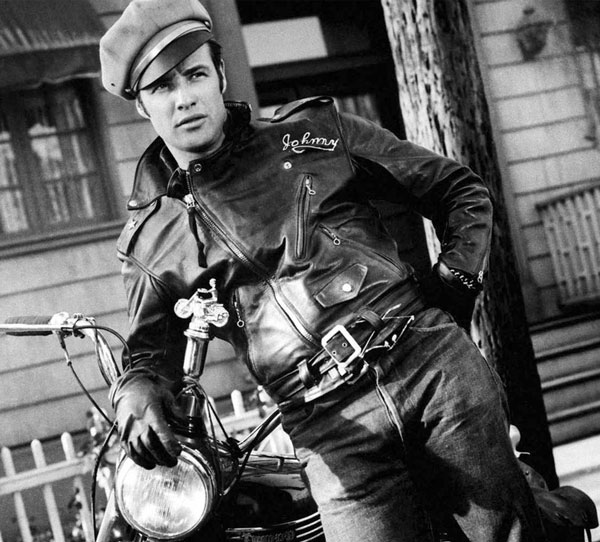 Schott was also commissioned to produce the melton wool naval pea coat for the US Navy during World War II, and these are still available today.

9. Whirlpool (1911)
whirlpoolcorp.com / 109 years old
"Whirlpool?" you might be asking, "What do they make?"
Oh, only the Jenn-Air, Maytag, Amana, Roper, and KitchenAid brands in addition to the company's namesake marque. It's. Massive. $21 billion in revenue. 92,000 employees worldwide.
Founded in 1911 by Lou and Emory Upton, the company was started with a single patent for a manual washer that they fitted with an electric motor. Whirlpool was the primary supplier for Sears Roebuck starting in 1915, and continued to grow until it hit an explosion of growth in the post-war years.
Whirlpool has maintained a commitment to diversity, and was one of the first major corporations to feature same-sex families in its advertising.
10. Colgate (1806)
colgate.com / 214 years old
One of the oldest companies on our list, Colgate was founded in 1806 in New York City by William Colgate as a soap, starch, and candle company. It wasn't until 90 years later that the first Colgate toothpaste in a tube was introduced, the delightfully named Colgate Ribbon Dental Cream.
After joining forces with Palmolive in 1928, Colgate became the largest manufacturer of toothpaste in the world. For decades, they've gotten high marks from animal welfare advocates for their working on fighting animal testing worldwide.

11. Harper (1817)
harpercollins.com / 203 years old
If you've read an actual, physical book in the last few years there's a pretty good chance it was developed, printed, and sold by Harper's.
Founded in 1817 by James and John Harper in Manhattan, Harper produced a number of hugely influential magazines, including Harper's Bazaar, a fashion mag that has been telliing women what to wear for over 150 years.
Now known as HarperCollins, the giant has been responsible for publishing the likes of Edna St. Milay, Agatha Christie, Paulo Coehlo, Aldous Huxley, and Mark Twain.
12. Harley-Davidson Motorcycles (1903)
harley-davidson.com / 117 years old
Harley-Davidson: a brand so big it transcends motorcycles and speaks to something bigger about highways, open spaces, and the promise of our nation as a whole.
Harley-Davidson started out in 1903 in a shed in the 23-year-old Davidson's backyard. Their first product was an engine that could fit onto a bicycle. Within two years, one of their engineered cycles had won a 15-mile race in Milwaukee, and a legend was born.
Harley-Davidson continued to win races over the next ten years, and by 1917 produced 20,000 motorcycles for the U.S. military.
The company has had it's ups and downs (both in terms of quality and solvency), very, very nearly going bankrupt in 1985. But they've continued to evolve and innovate. In 2019 Harley released their first-ever fully electric bike, the Livewire. Some (many) fans hate it. We say – deliver that monster torque!
13. Aqua Velva (1917)
aquavelva.com / 103 years old
Created by the JB Williams company, Aqua Velva was the first consumer aftershave in America and was quickly adopted by guys as a staple in medicine cabinets and ditty bags. Already a name in men's grooming products, JB Williams extended the ritual of shaving with a scented product that men could apply after their shave for a fresh scent and invigorating feeling (helped by a dash of alcohol that gave it a distinct zing).
A huge commercial success, Aqua Velva came to be associated with GIs in WWII and big name athletes in the 70s and 80s.
Fast forward 100 years and the Aqua Velva brand continues to innovate with a 5 in 1 after shave product that is affordable ($5-8), non-burning, moisturizing, and works to prevent bumps, ingrown hairs, and redness.
14. Jim Beam (1795)
jimbeam.com / 225 years old
In 2005 Jim Beam shipped their 10-millionth barrel of Kentucky Bourbon. It's a feat difficult to imagine from Beam's humble origins over 200 years ago.
Bourbon was born in the 1770s when corn farmers in the Kentucky region of Virginia distilled excess crop into a more malty, palatable whiskey. Original Beam patriarch Jacob Beam sold his first barrel of whiskey under the name "Old Jake Beam Sour Mash;" and the present company name of Jim Beam didn't appear until 1943, named for the 4th generation of Beam men to run the company.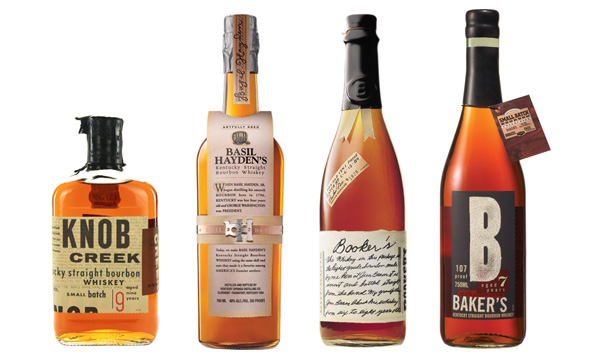 Even though it's remained family run for nine generations now, Beam has innovated in the spirits sector, bringing to market brands like Knob Creek and Basil Hayden's, both consistently well-regarded whiskies. Check out our full list of the best whiskies under $50.
15. Ames Tools (1774)
ames.com / 246 years old
Started by blacksmith Captain John Ames in Massachusetts in 1774, Ames lays claim to the first shovel manufactured in America. Since then Ames tools – and specifically their shovels – have been used in a crazy number of American firsts: the installation of the Statue of Liberty; Admiral Byrd's exploration of Antarctica; the building of the Hoover Dam and more.
The list goes on: Ames is granted a patent for the trip hammer by James Madison himself in 1810; Ames shovels break ground for the B&O railroad in 1873; in 1879 Ames shovels represent 60% of the world's production of shovels. You have to ask: what's more American than doing one thing really well and then scaling it up to world-conquering levels (ahem, Google…)?
Ames isn't done innovating. They've created a double-tined rake that solves the problem of bunched leaves and have a hose designed to never kink. It may be less sexy than the Ames used to build the New York City subway system and the Empire State Building, but who else is out there making a better rake? We say: bravo Ames.
16. Brooks Brothers (1818)
brooksbrothers.com / 202 years old
Long before all 50 of our American states even existed (Hawaii was admitted to the union in 1959) Brooks Brothers had invented the off-the-rack suit and two-button polo, a pair of menswear innovations that catapulted it to greatness that endures today.
The oldest clothing retailer in America, the first Brooks Brothers store opened in New York on April 7, 1818. In 1849 the company introduced its first ready-made suits, and in 1896 Brooks Brothers released their first button-down polo shirt, bringing two icons of men's fashion within reach of the common man.
This innovator of American fashion is still alive and well today, continuing as a standard bearer for a refined, classically American look. Perhaps their greatest innovation is continuing relevance, with over 250 retail locations in the US and another 250 abroad. Currently, 70% of their suits are made in Massachusetts and all of their ties are made in New York City.
17. Pabst Brewing Company (1844)
pabstblueribbon.com / 176 years old
The first Milwaukee brewery named it's iconic Pabst Blue Ribbon beer not for all the blue ribbons it received in competition but for the pieces of blue silk tied around bottle necks as a way to separate it from local competitors, and it's a marketing gimmick that's worked for over 200 years.
Even though the blue silk ribbons are gone (thanks WWII silk shortage), Pabst is a company with staying power. Despite a series of takeovers, near-deaths, and byzantine financial arrangements Pabst is contracted to brew over a dozen different makes of beer from Colt 45 to Lone Start to Old Milwakee.
Continuing the Pabst legacy, the company won 2015 Brewer of the Year at the Great American Beer Festival.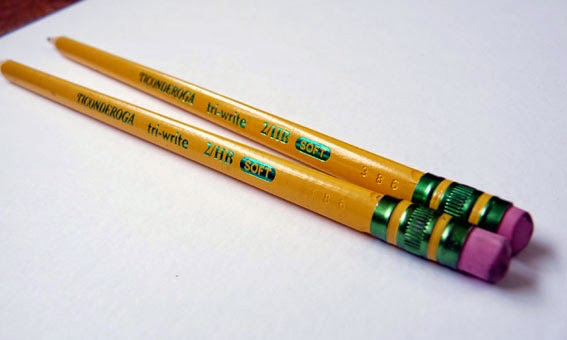 18. Dixon Ticonderoga (1795)
weareticonderoga.com / 225 years old
If you've ever used a #2 pencil, there's a good chance it was made by Dixon Ticonderoga. Though founded in 1795, it wasn't until 1830 that the company started making graphite pencils.
Their far-sighted innovation was finding a use for a little-known, soft allotrope of carbon known as graphite. By placing it in a wood exterior, it was a versatile, inexpensive tool for writing and drawing. Nowadays pencils are so ubiquitous it's easy to forget what an enormous commerical possibility this ingeniously simple device opened up.
Throughout the 80s and 90s Dixon Ticonderoga underwent a series of mergers and acquisitions and has emerged as one of the world's leading  – you guessed it – school supply companies.
19. Crane and Co. (1799)
crane.com / 221 years old
The 1976 political drama All The President's Men created the phrase "follow the money." They may as well have been talking about Crane & Co.
Founded in 1799, this Massachusetts paper mill – the first in the state, and it's a very old state – still makes all the custom, top-secret paper on which US currency is printed.
Eight generations of Crane men have seen US currency evolve from primitive to the most high tech in the world. As an excellent profile from NPR's Planet Money put it:
As keeper of perhaps the ultimate secret recipe, the company carries the institutional memory of those who've made the paper for paper money since Thomas Edison was fiddling in his lab.
Utilizing a highly proprietary blend of cotton and linen fibers, Crane paper – and American dollars – are considered the most durable paper money in the world.
20. DuPont (1802)
dupont.com / 218 years old
Perhaps no other company in our roundup has had such a profound impact on American consumer life as chemical/industrial/technology giant DuPont.
Founded in 1802 DuPont got its start making gunpowder, but have since expanded into amazing and improbable areas, including film for Hollywood cameras, kevlar armor, and no-stick Teflon coating.
Like Crane and Co, DuPont has been the beneficiary of its own deep institutional knowledge for generations and its enabled them to come up with a raft of world firsts in chemical engineering. DuPont inventions include polymers such as Vespel, neoprene, nylon, Corian, Mylar, Kapton, Nomex, Tyvek, and Lycra. DuPont created Freon. In other words, DuPont – for better or worse – has made modern chemical life possible.
And finally, many of the major American automakers:
Buick (1899)
Dodge (1900)
GMC (1901)
Cadillac (1902)
Ford (1903)
Chevrolet (1911)
Lincoln (1917)
Can you name a company we missed? You're basically a historian!