Are you more of a Red Wing than bright white Common Projects kind of guy? Shorts weather can be tough. We've got just the thing.
Summertime is easy-breezy time. Layers are singular; fabrics are lightweight, and collars are open. Unfortunately with this kind of garb, your oxfords can look a bit out of place. Nailing down that perfect summer shoe is no easy feat (get it?), but there is an option for when your cap-toes are too much and your running shoes aren't enough.
Court-style brown leather sneakers can meet just about all of your summer needs: they look smooth with chinos in the office, denim for a night out, shorts on Saturday, hell – you can even wear the right ones with a suit to attend that summer wedding. They combine the grown-up aesthetic of leather with the casual feel of athletic shoes.
If you're a year-round boot wearer struggling with shorts, brown leather sneakers are the perfect summer alternative, giving you that sturdy leather upper but with lighter weight and a little ankle-breathing room for those hot days. Grab a pair of no-show socks, and you're set.
We like these pairs from Sperry and Frye. Both have a minimalist design on the upper and a clean, white sole. Now you just have to decide if you like fabric laces or rawhide.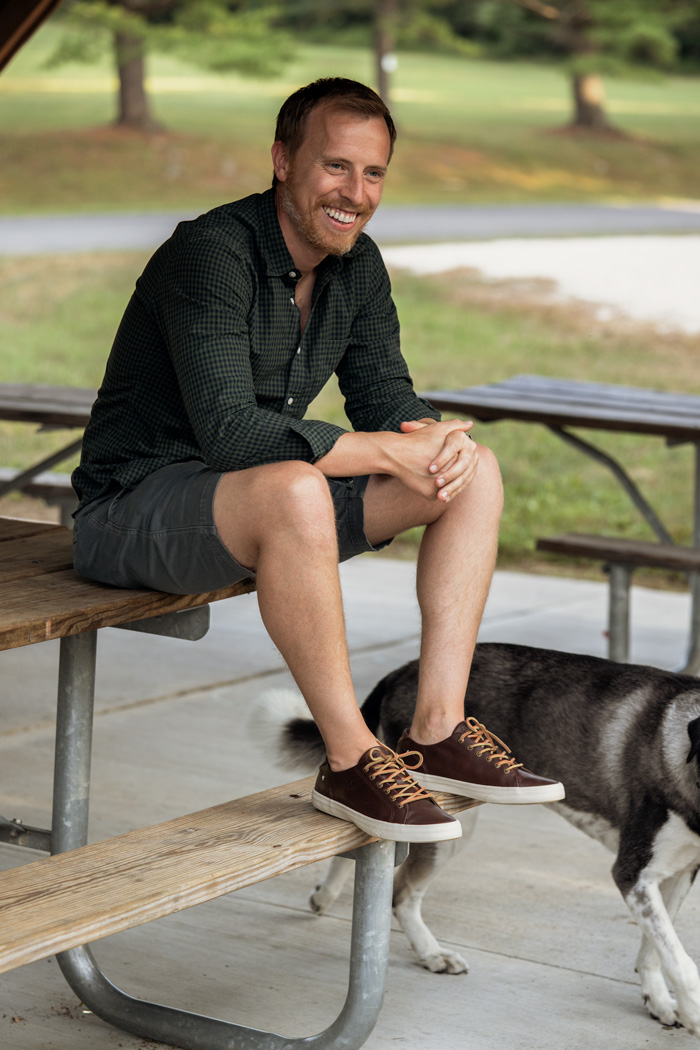 The Best Brown Leather Sneakers