A spring and summer style essential.
Some of the things you'd used to wear only to softball practice are now very much a deliberate part of the smart casual trend, and chief among them are sneakers. But not just any sneaker. We're talking about a one-hundred-year-old sneaker style that has cemented its place in even the the most dapper of adult men's wardrobes: the gum sole shoe.
Rubber Doesn't Grow on Trees – It Grows IN Them
Why are they called "gum soles"? Are they really made out of gum?
Well… kind of.
The gum sole is a natural rubber made from tapping the hevea brasiliensis tree (also known as "rubber trees"), sort of like tapping maple syrup. The milky white fluid from inside the tree is essentially a type of latex that gets heat-treated to break up most of its proteins and create rubber. Chewing gum was also originally made from latex sap, only from a different kind of tree (sapodilla).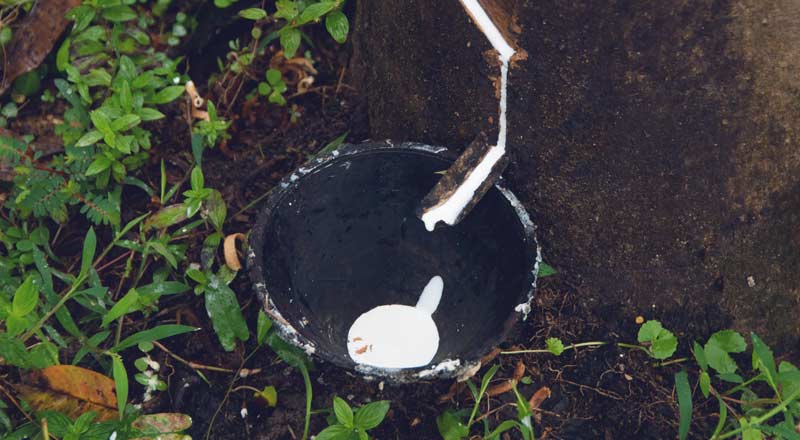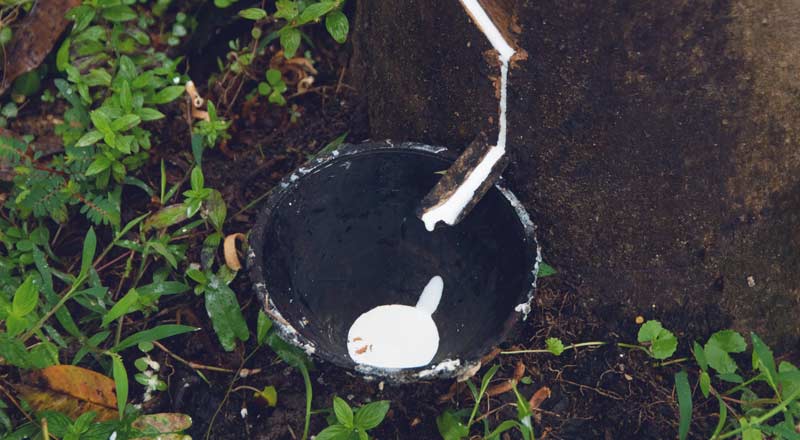 After the tree "blood" is treated, it becomes a bouncy, sticky, yet incredibly strong substance that's naturally tan colored. It's at this stage before any further processing that we get gum soles, also known as crepe soles. And this material is what you'll find on your Clarks and classic gum sole sneakers.
Gum on Your Shoe – Forever
Gum soles are a natural alternative to the polyurethane soles of most modern sneakers. Not to mention, the neutral tan hue goes great with any color. So why don't we see them as much? Well, the gum sole is heavier, so it's not the most common choice for athletic footwear – but man, does it last forever!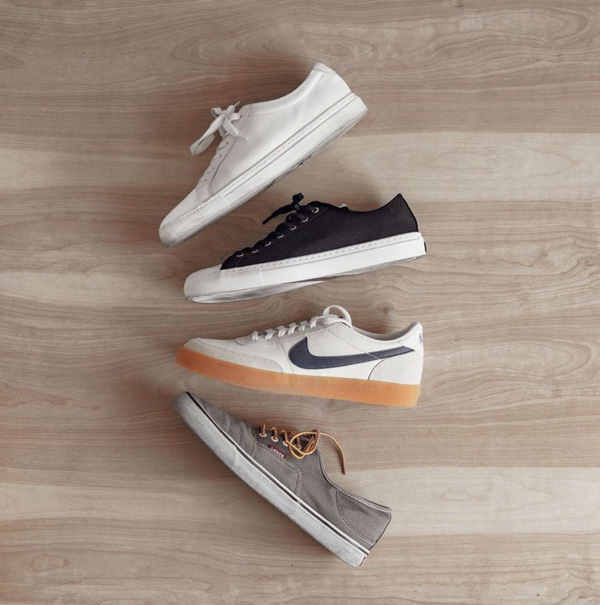 In fact, this kind of rubber is vulnerable only to oxidation… you know, that thing that slowly destroys nearly every material on earth (including you). But it would take eons and extended ozone exposure before your rubber soles would get affected, if at all – and no one can jump that high.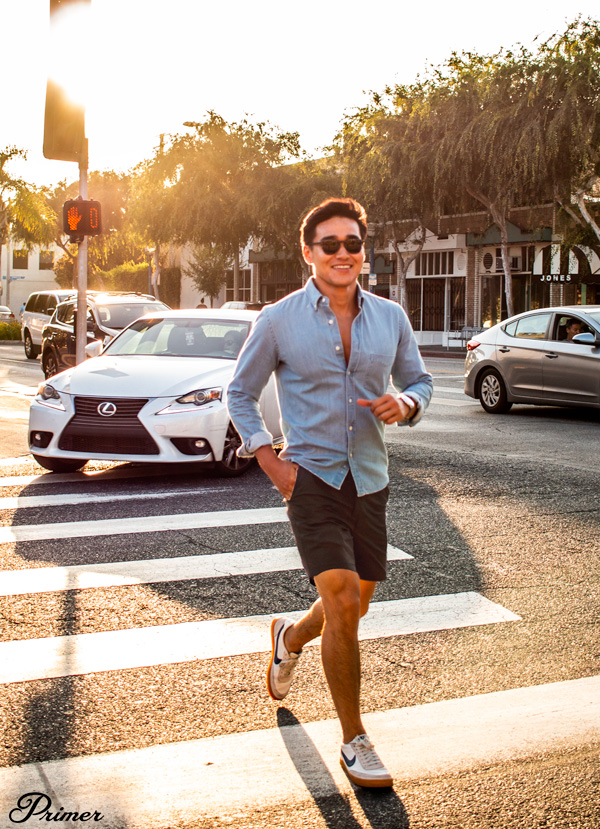 But remember that due to rubber's sticky softness (what provides its superior traction), extensive friction will cause attrition to the rubber over time. But it would have to be some serious friction – so as long as you're not a racecar (or moonwalking every step you take), your gum soles should be good.
These days many sneakers labeled as "gum sole" actually use polybutadiene, a synthetic that is very close to natural isoprene rubber, which can also be commercially referred to as "gum sole", as opposed to the label of "natural gum".
I'm Rubber, You're Glue
Back in the day, all shoe soles used to be made from leather, but the first sneaker as we know it (with rubber soles) didn't show up until 1917. Rubber had been around before then – they had been used for soles since the late 1890s. Those earlier rubber soled shoes were known as plimsolls, and it was around this time that nine small American rubber companies merged to become the U.S. Rubber Company.
One of these small companies was the Goodyear Metallic Rubber Shoe Company. They were the first to manufacture shoes with a process called vulcanization, patented by Charles Goodyear himself. This is a process whereby rubber gets heated to permanently bond to cloths, canvas, or other rubber parts. Along with the vulcanized rubber sneaker innovation came a new breed of athletic shoe that featured the durable traction of a rubber sole. Forever fused onto the comfortable flexibility of a canvas upper.
It was a huge boon, and U.S. Rubber made their shoes under 30 different brand names, so by 1916 they decided to consolidate all these brands under a single name – but what should they call it? "Peds" (from the Latin word for "foot") was the initial choice, but that name was already taken. So, they went with "Keds".
Shoe historians (yes, all three of them) agree that Keds were the first true sneakers, which means they were also the first to market canvas rubber soled "sneakers" to the masses.
The word "sneakers" was coined by Henry Nelson McKinney, an ad man at N.W. Ayer & Son, to emphasize the stealthiness of rubber soles. And obviously, it caught on.

The next significant innovation in rubber soles came after the 1970's, when we started getting industrial rubbers from Malaysia and Indonesia that were graded on a numerical system. Even higher grade than rubber that's strong enough for your tires is a kind called "Pale Crate", which has very special applications. Among them is medical tubing, as well as – you guessed it – your fresh gum sole sneakers.
How to Wear Gum Sole Sneakers
Not all athletic shoes can pass for smart casual – save your flashy Air Jordans for the gym or the basketball court. We're talking about sneakers than can work with smart casual outfits – or dressier – so when it comes to gum sole sneakers, choose a style that's not too garish.
Pick shoes in white, gray, or navy so that you can match them with any color palette. Or, you can even bring out the tan of the gum sole with a more monochrome ensemble. Keeping your shoes simple is what allows you to stay versatile. The right pair of gum sole sneakers can look stylish and smart with shorts, jeans, or dress pants.
Think of your gum sole sneakers as a trendier alternative to boat shoes: You can wear them anytime you'd previously worn your Sperry's. They're great for spring and summer, especially in a clean white or off-white, which can give any outfit a bright pop and lends a crisp overall appearance to even the most casual clothes.
Don't be afraid to show some ankle – embrace low-top sneakers by wearing no-show socks (or no socks at all), even if you're wearing long pants or jeans.
Where to Find Gum Sole Sneakers
A durable combination of suede and canvas upper, the Chukka Low Sidestripe brings a modern aesthetic to the iconic old school skate shoe. As a skate shoe, it features a padded tongue for extra comfort. And the gum sole version gives the shoe a more mature, classic touch.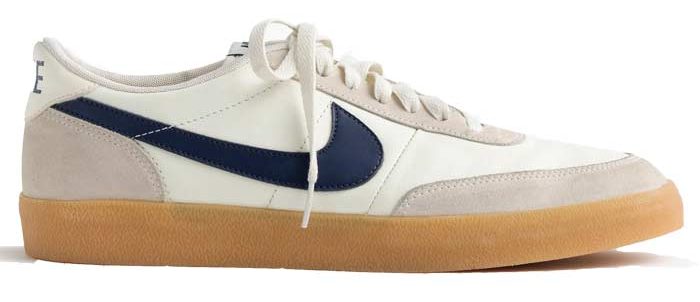 No discussion of gum sole sneakers would be complete without mentioning this shoe. The Nike Killshot is a legend on internet forums like Reddit, where fans have created guides on how to wear it, and we're always keeping an eye out for their return. Used pairs have been known to go for hundreds on eBay!
The Everlane ReLeather tennis shoe is crafted from an innovative new material made from recycled leather scraps with no need for dyeing to avoid water use and waste. This shoe is a sleek, classic staple.



If the idea of wearing clean white sneakers during your summer activities seems impossible, you'll love our full guide to the brown leather sneaker.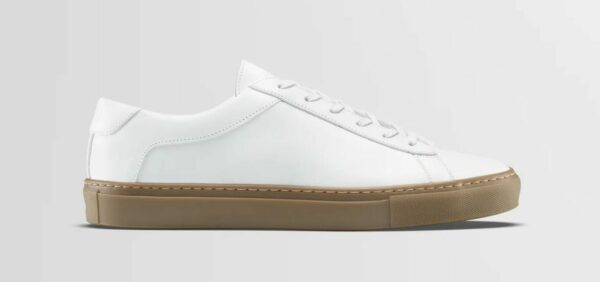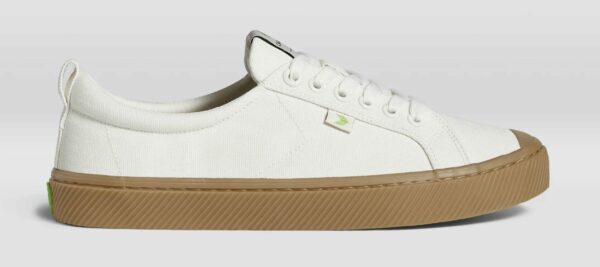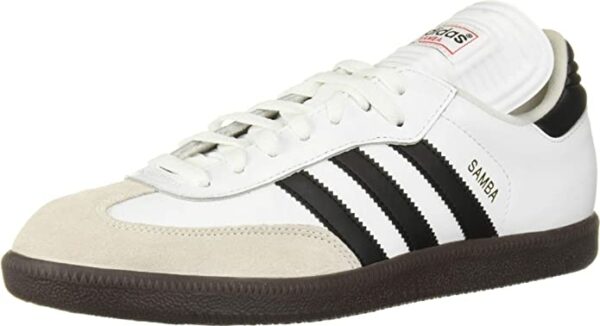 Looking for more sneaker styles? Check out our full list of summer sneaker recs!
Which are your favorite? Chat with us in the comments!