Finding the perfect summer shoe.
For years, the boat shoe has been a go-to summer alternative to leather boots or brogues. They're rooted in preppy, Ivy League style, but their maritime history actually serves a purpose: to stop sailors from slipping on wet decks.
Not long ago we received an email from a reader asking if boat shoes were still something he should consider. He told a tale of looking at a new pair and his wife commenting that boat shoes had gone out of style. "Is this true?" He asked us.
Well, like many things relating to clothing, the answer is: It depends.
The short answer is, if you like boat shoes and you want to wear boat shoes then you should wear boat shoes. If you live in a region where they're incredibly common, New England as a cliche example, then it would be hard to argue with.
But if what you're asking is are boat shoes fashionable or relevant in general, even that doesn't have an easy answer. See, I've lived in Los Angeles since 2008. I have a pair of Sperrys. Back in the early 2010s I wore them quite a bit in the summers. But honestly, I can probably count on two hands the number of times I've seen other guys under 40 wearing boat shoes here in the city. And only once in the last few years, and that one stuck out to me because I was getting tacos at a taco stand and this other guy waiting was nailing the New England prep look head-to-toe – something you don't see very often here because of local culture.
So from that anecdotal evidence, and the comment our reader's wife made, it's easy to deduce that no, boat shoes are not fashionable.
Despite the reservations some might have about the fashion relevance of boat shoes, staunch defenders of the style won't struggle to find articles from leading fashion authorities like GQ championing their resurgence. A piece written by Yang-yi Goh highlights how the quintessential dad shoes, typically seen at barbecues, camping trips, or baseball games, experienced a noteworthy revival not long ago.
Goh explains how a transformed generation of boat shoes, boasting a bolder and more stylish appearance, came into existence, largely influenced by high-end designers such as Prada. These shoes encapsulated a more adventurous spirit, embodying the daring characteristics of yacht deck footwear. The same outlet recently published an article praising new boat shoes that look like their jacked up monster trucks.
Keywords from that are "designers" and "Prada." So unless you would describe yourself as someone who wears designer clothes and is fashion-adventurous, that probably doesn't apply to you.
So the test would be:
Do you really love wearing boat shoes? Or,
Do you live in a region where it is common for men to wear boat shoes, and you are trying to align your personal style with that group? Or,
Are you a trend-setting fashion adventurer?
If the answer is no to all of those questions, it may be time to buck the boat shoe.
Fear not, there are a bunch of other sharp options that offer the same things we love about the boat shoe:
They make pared-down summer outfits feel a little more dressy or put-together
They're mega comfortable
They're a grown-up alternative to wearing athletic sneakers with summer outfits
Penny Loafers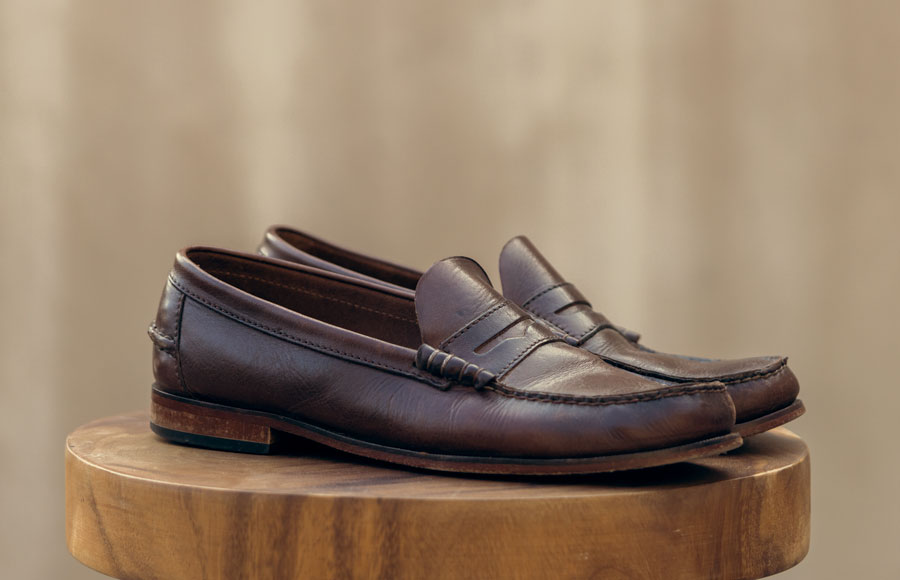 Penny loafers, named for the slit in the decorative leather panel on the front that college kids would stow pennies in, are a more trend-led take on the classic smart loafer. In shape, they are similar to boat shoes but as slip-ons without laces they feel more refined and sophisticated. That said, a pair of oxblood penny loafers worn with socks and rolled up raw denim jeans will work just as well for those into the workwear trend as they will with formal trousers and a shirt for smarter occasions.
→ Read now: A Lesson in Buy Once, Cry Once: My 8 Year Old Penny Loafers
Suede Loafers
The board room alternative to the marina's boat shoe is the suede loafer. Loafers have the comfy shape, and smart-yet-preppy look of the boat shoe but they're even more classic. This pair by Jay Butler comes in a luxury olive suede that will work with any outfit that you'd usually wear with boat shoes, but with an added bonus: they'll bring an effortless dose of timeless style and sophistication.
Sneakers from Sperrys and Vans
If you like the waterside look of the boat shoe but tend to dress more casual, OG boat shoe maker, Sperrys, have a sneaker style alternative that might work for you. The Topsider combines the non-slip rubber sole of a classic boat shoe with the minimal lace-up top of a sneaker. The sleek and simple shape retains the maritime feel of plimsolls that you can wear with just about any casual outfit.
For a more contemporary alternative that's rooted in the skate scene rather than seafaring, the Vans Authentic is the same shape and style, only a little chunkier. And don't worry about whether you can pull them off: though born from skateboarding, Vans have become a ubiquitous modern sneaker that's been donned by men of every style, from Blink 182 to Brad Pitt.
Espadrilles
Espadrilles have a distinctly European flair that brings about that same seaside feeling as boat shoes, only with a more laid back vibe. Typically made from canvas, espadrilles are comfy for walking around all day, and look effortlessly cool when paired with chinos, a camp collar shirt, and an Aperol spritz to complete the Riviera look.
Brown Leather Sneakers
Like white sneakers, a brown leather sneaker perfectly toes the smart casual line between sneakers and loafers and they're more contemporary than a boat shoe. If preppy style never was your thing, but you've wanted to dip your toe into a pair of leather lace-ups, take it from us: in a post-pandemic style landscape, brown leather sneakers are more than acceptable for smarter occasions.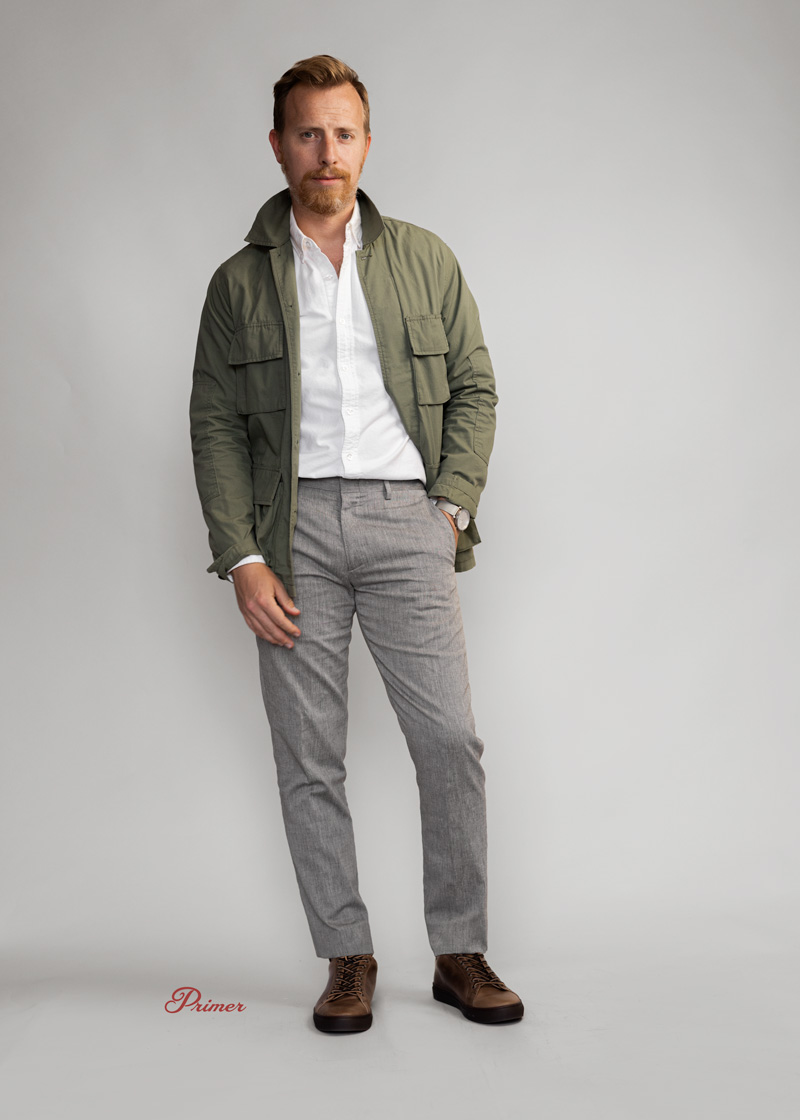 White Sneakers
There was a time when trainers were exclusively casual. But not anymore. Thanks to the minimal white sneaker, off-duty footwear has secured its place in smarter wardrobes so, if you're used to reaching for a boat shoe as a smart casual alternative to formal loafers, take pause.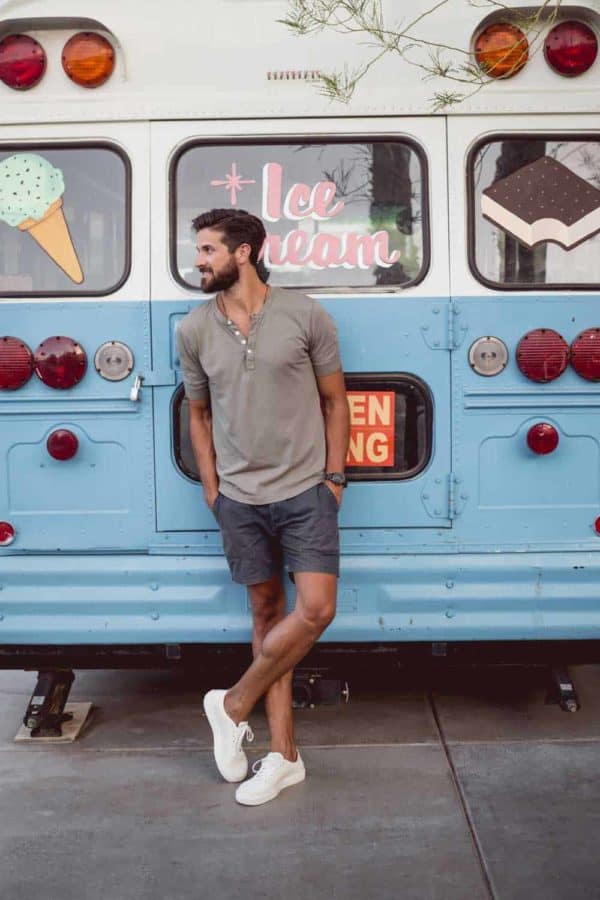 With a pair of white sneakers you can maintain both the casual comfort of your regular sneakers with the sleek silhouette of a smarter shoe, and pair it with anything from jeans to a suit.
What's your take? Let's chat in the comments!