A light, modular smart casual spring look that expertly makes use of similar shades.
Chore Coat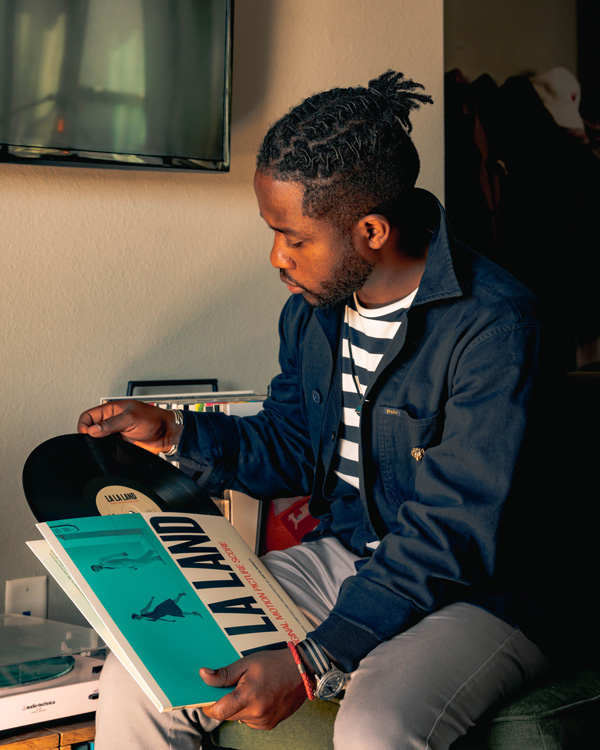 A chore coat is an ideal spring jacket: Generally twill and unlined, it's got a heritage going back over a hundred years. Read about the best chore coats in our full guide, and see how we styled it in our previous 2x Week Casual Office Getup.
Merino Wool Cardigan
Charles Tyrwhitt / Amazon alt: Goodthreads
Here, Daniel effortlessly shows that some times the perfect color "combination" is the same shade as another item you're wearing. Pairing both with the chore coat and the stripes of the t-shirt, the cardigan works in a similar way that a matching vest works in a three piece suit. Plus, for spring, it allows you to ditch the chore coat when the day heats up without losing the overall effect of the outfit.
Striped T-Shirt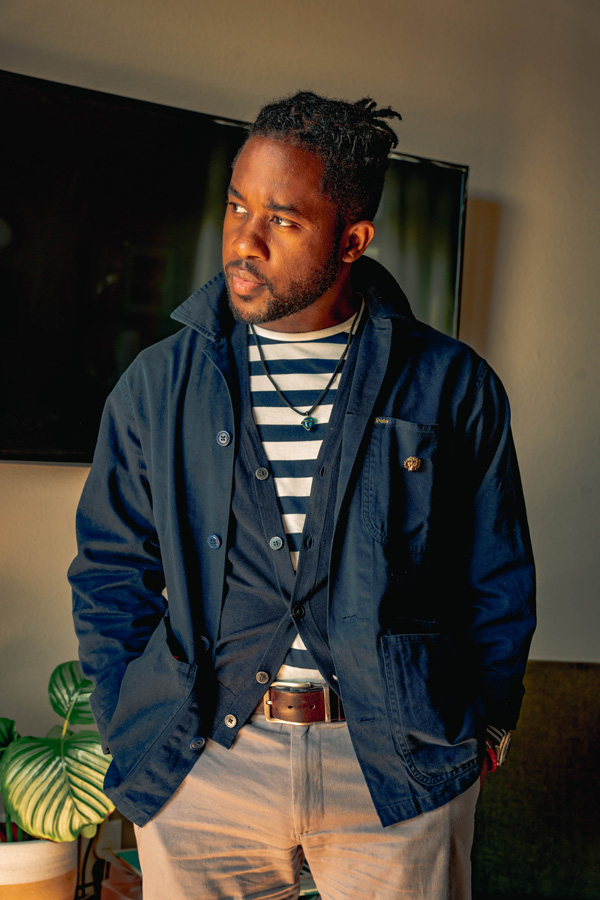 A henley or crew would also work, certainly, but the thick stripes provide visual texture and add a dash of nautical. It's a surprisingly versatile pull, see how Daniel also wears it with a linen casual suit.
Chinos
One of our long-time favorites, the 484 slim fit from J.Crew is a go-to buy since it can easily be dressed up when needed or worn casually with sneakers or flip flops. Daniel opts for no-break in the pant leg, maximizing his ability to dress them up or down.
Sandals
Lots of guys only think leather Rainbow sandals are as dressy as sandals get, but there's a whole world of gentlemanly options. These thick, cross strap style sandals are made in Italy and will carry you all the way through summer.
Bracelet & Watch
Bracelet: Amazon (similar)
Watch: Timex x Todd Snyder (similar)
Adding a touch of color in the accessories, Daniel's reddish-orange bracelet is a simple weaved design.
Necklace
Amazon (similar)
This simple but refined necklace was made by Daniel's brother.