Looking to make your place a little more...you? Use this easy 3-step guide to decipher which interior styles you like most and learn how to incorporate them into a place you'll be proud of.
Why bother choosing an interior design style for your home?
On the surface, the project seems time-consuming and confusing, limiting and perhaps superfluous.
But think back to a time when you visited a home where each room was thoughtfully decorated, and the owner had successfully blended several interior design styles to evoke his own decor theme that reflected his persona, hobbies, and memories.
Do you remember thinking, "This guy really wasted his time decorating"? Or did you just feel more comfortable in the home, like you had a unique window into your host's personality and passions?
Creating a unique interior design style isn't reserved for only wealthy or artistic individuals. It's something that can be learned and refined over time—especially if you have the right tool to guide you.
To that end, I've created a step-by-step guide to define your decor theme, while leaving leeway to put your own creative spin on your style.
But first, wouldn't it be nice if there was a simple breakdown of some of the most-popular interior design styles, to get your creativity flowing?
Let's start there: A quick rundown of some of the most-popular interior design styles, both modern and classic, to give you a sense of what decor types speak to your personal taste.
A Brief Roundup of Popular Interior Design Styles
Minimalist
As much a philosophy as a style, minimalism emphasizes beautiful, functional pieces, and intentionally owning less things, in general. Utilize monochromatic colors, with maybe one color as a pop of interest, and highlight one or two architectural features or unique decor pieces. Use tall furniture legs and few to no rugs to give the sense of airy, open floors, which will add to the look's serene and uncluttered feel.
Mid-Century Modern
Even though the aesthetic we now celebrate as "mid-century modern" was popular in the 1940s, the term "mid-century modern" wasn't coined until the 1980s. It's a classic style, using both clean lines and comfortable materials, like woods and leather, alongside expressive patterns and tactile textures. Look for retro pieces, especially classics like the Eames lounge chair (look for a replica to avoid spending mega $$$ for an original), to bring this style to your space.
We made a shoppable room: The Intentional Apartment: A Modern But Affordable Living Room
Industrial
The industrial interior style highlights exposed, roughshod beams and aged brick, metals like copper, brass and iron, while balancing the look's overall roughness with stubby textures like jute and linen, and well-worn leather and warm wood. Iron pipe furniture, like these shelves by Soil and Oak Design, are a fantastic way to introduce an industrial element to a space that doesn't have industrial style-friendly features like exposed brick or worn wood already built in.
Modern Farmhouse
The modern farmhouse style draws together the comfortable, homey feel of the traditional farmhouse aesthetic—with its emphasis on homemade handiworks, handmade wood furniture, pastoral decor, and lots of natural lighting—with modern lines for greater definition and a clean feel. Soft, neutral color palettes, shiplap panels (check out these peel and stick ones from Stikwood) and painted brick walls also contribute to the look.
Bohemian
Bohemian style is a joyous, soul-filled mix of eclectic textures, colors and patterns, inspired by art from around the world and layered to create a sense of depth and coziness. It's the perfect look for the world traveler who has been temporarily marooned in their own home, but wants to celebrate and showcase their mementos gathered from trips taken thus far, and leave space for more mementos from trips to come.
Urban Outfitters Home offers a lot of boho-inspired pieces for decent prices, which is why it's one of our Best Affordable Home Decor Stores for Guys
Jungalow
The jungalow style combines the eclectic vibes of boho with a healthy dose of vibrant colors, tribal and modern prints, and pops of chlorophyll. Maximize your space's ample natural lighting by liberally peppering houseplants in every nook and cranny, and pull in quirky thrift store finds to create this green-infused freestyle aesthetic. Check out the work of Justina Blakeney, the godmother of jungalow style, for more inspiration.
Scandinavian
A Scandinavian interior design aesthetic encompasses function and clean lines, but uses a soft, neutral color palette and ample touches from the natural world (think lots of wood and hints of stone). Forgo window treatments and use rugs sparingly, if at all, to let the light in and show off your wood floors. IKEA is a natural choice to find Scandinavian-inspired decor, which the band is built upon, but to find higher-quality pieces, include other Scandi-focused stores like Scandinavian Designs, FinnStyle and NordicNest.
Upgrade Your Ikea: The Ultimate Collection of the Best IKEA Desk Hacks
Hygge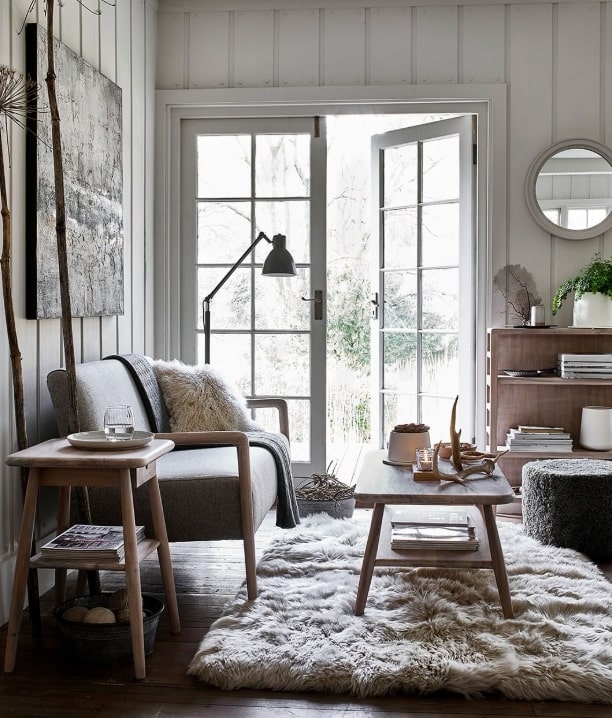 Scandinavian-style's cozier cousin, hygge (pronounced "hoo-guh"), takes the minimalist, clean vibes of Scandi and softens it with comfy touches like plush faux lambskins, chunky knit blankets, candles in glass holders, rough-hewn and whitewashed wood, and more irregularly-shaped decor items from nature, like branches, antlers, feathers, and potted plants. Find more items at Hygge Life and Hyggeh.
→ Read now: I Have Over 50 Plants in my LA Apartment, So I Put Together a Quick and Simple Plant Guide
Japandi
If Scandinavian style and Japanese wabi-sabi style had a baby, it'd be Japandi. Pulling from both styles' minimalist aesthetics and natural notes, Japandi incorporates low-slung furniture, wooden pieces that echo bamboo and other Japanese-inspired features, alongside Scandinavian functionality and warm, neutral colors. The wabi-sabi element encourages embracing the beauty in imperfections, adding a bit of personality into a room that could otherwise seem cold and austere.
Bauhaus style
The German bauhaus style was born out of a concept to blend functional, yet beautiful, furniture that could be mass produced. Wassily chairs, bauhaus lamps, nesting tables and Walter Gropius's armchair (see above) are all classic examples of this blocky but beautiful style.
Gender-Neutral
Less of a defined "look" and more of a note to readers: For any aesthetic you choose, if you live with a significant other who prefers a more masculine or feminine touch to home decor, it's possible to find a way to incorporate both into your look, without either of you feeling like the space doesn't include you.
Neutral colors and prints are easy places to start, but both of you should be willing to compromise. Perhaps you're set on having Star Wars posters, and she really wants more floral touches. Could you compromise with artwork that offers a subtle hat tip to Star Wars, without it being overt? Could she be cool with using houseplants for that "natural" touch, instead of floral print pillows?
Find clever ways to compromise, and your space will end up looking even more interesting and unique for both of you.
Learn the Lingo: A Guy's Guide to 8 Essential Home Decor Patterns
But, Which Style to Choose?
What if I told you, you don't have to choose just one style?
While specific styles can provide inspiration, not every aspect of a style is going to work for you. You might love the look of industrial-inspired open shelving, with rough-hewn wood shelves and pipes as support, but do you really want to be staring at the "clutter" of that shelf, every day?
Or maybe minimalism appeals to you, but you're not ready to part with so much stuff, let alone clean every day to better showcase the look.
It's possible to define the perfect style for you by mixing the things you like. I'll show you how.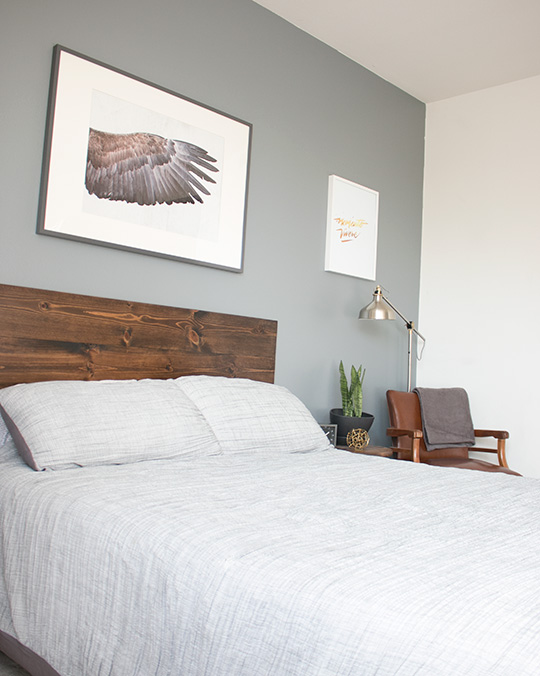 But First, An Important Sidequest: Declutter Your Space
When introducing a new style to a room, have as fresh a slate as possible. To start, take out every item from your closets, cabinets, drawers, shelves, etc., and put them in the center of the room. Seeing your old items in a new place shakes up your brain, and allows you to better evaluate your things: Do you really need to keep it? Does it go in the donation bin? Does it need to be stored elsewhere, or in a better way?
Purge your space first, to get ready for the next phase.
How to Find Your Home Decor Style
There are only three steps to this process.
Step 1: Gather Examples of Everything You Like
Choose your favorite method to save images from online. For me, I like Pinterest, especially for its built-in browser extension that makes saving images a breeze, but you can also use Imgur, Google Drive, Houzz, Eagle, Evernote, or any other photo-saving platform that allows you to save and easily review photos you find.
Now, start looking at home decor sites, like Apartment Therapy or The Spruce, or use home decor hashtags on Instagram or Pinterest (use the names of the styles I listed above, to start. For example, #japandi). Google Image Search can also return good results.
→ 11 Home Interior Instagram Accounts You Should Follow For Apartment Decorating Inspiration
Save everything you like—don't limit yourself to only one style. Perhaps something about the boho style of one bedroom calls to you, or something about a mid-century modern living room stands out—save both.
Step 2: You're Ready to Define Your Unique Style
After saving indiscriminately for an hour or so, step back and review what you've gathered. Chances are, you'll begin to notice patterns among the photos you've saved. There might be a few outliers (yes, that infinity pool attached to that luxe jungle treehouse is rad, but realistically, it won't inform your style choice), but you should see some common threads:
"I seem to like neutrals."
"I like layered rugs."
"I like rooms that show off items gathered from travel."
"I don't like orderly rooms as much as I thought I did; mismatched and freestyle seems more appealing to me."
Etc., etc.
Write down all of these observations on a piece of paper, and draw a huge circle around all of them.
And congrats—that's your style!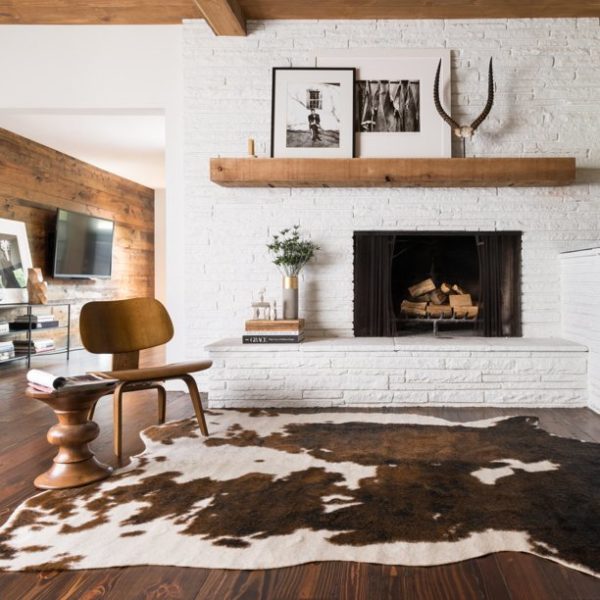 Now Name It and Claim It
But all you've done is circle a bunch of disparate insights and themes. Now you need to give your style a name that best encapsulates it. A name will give you guidance and vision as you're considering different elements to bring into your room, so spend time on this part, and have fun with it. (Maybe ask your friends for their help during your weekly Zoom hangout. Hilarity, and maybe some clarity, should ensue.)
For example, if I identify that my style is "Neutral-Toned Wabi-Sabi Farmhouse," when I spot a great deal on a burgundy velvet mid-century modern sofa, as cool as that is, I know it's not going to match my goal aesthetic.
If, however, I find a coffee table that could work equally well in modern farmhouse or zen decor, then I know I should grab it, because it will align better with my style.
Once you've named your theme, you'll know what you're looking for, and will make less errors about what to bring in, and what to leave out. You're ready to begin decorating your home, in your own style!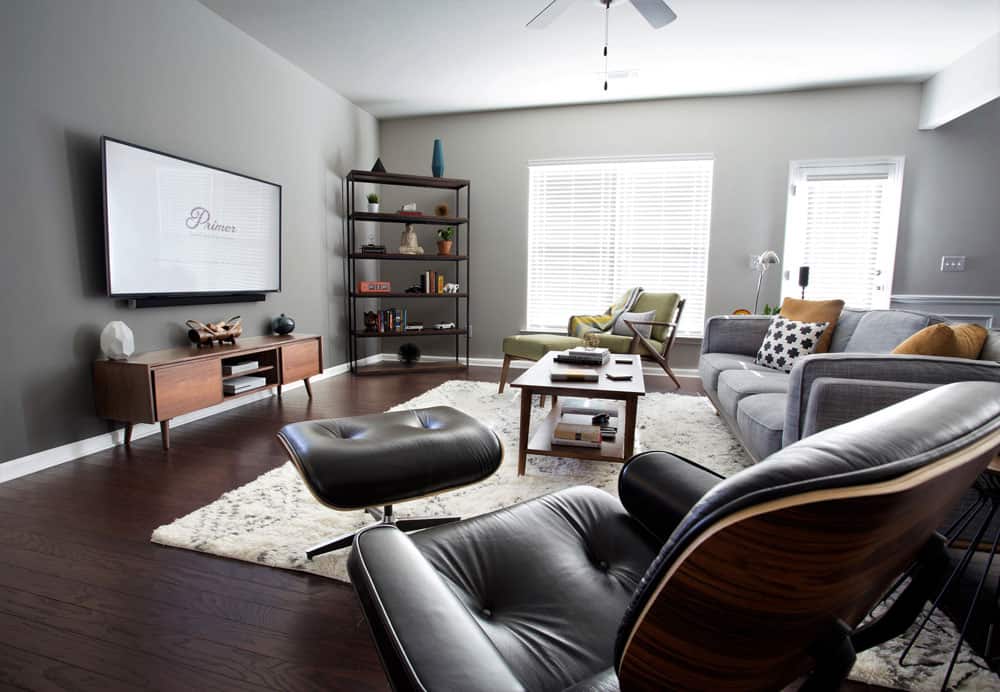 Hot Tip: Sample Your Style First
You think you know your style, but you're not sure you'll nail it like you envision, or you worry that you won't love living in it every day. How can you be sure?
Try this: Dedicate a small space to that particular style before decorating the rest of the room. Maybe a reading corner, your bedroom side table, your bathroom sink area, etc.
Decorate that space in your desired style, and live with it for a week or two.
Still like it? Then you're ready to decorate the rest of the room.
Not so much? Then head back to Step 1, and restart your search to find your perfect, unique home decor style.
Did you define your own style, and name it? Tell us in the comments section below!
Dive deeper: