Cool, comfortable, and (smart) casual takes a night out.
Gone are the days when "evening wear" meant a bow tie and tailcoat.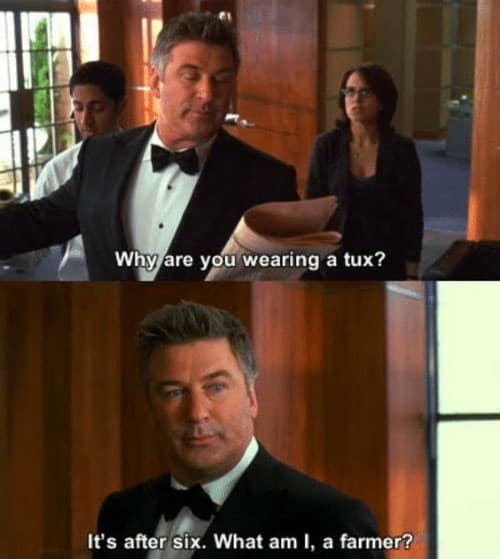 Unless you've been invited to an evening wedding or gala, you'll probably want to tone down the formality of your look. A tux would look totally out of place on a craft beer tour in downtown LA, for example. But going out at night still means stepping up your game a bit from your daytime or work look, especially in the Arts District.
Remember, smart casual is all about versatility — mixing up the less formal pieces you own so they work for almost any occasion. Here, a classic plaid shirt maintains its rugged edge, but the darker colorway reads as less lumberjack than a brighter pattern would. And since it's poplin, it's lightweight enough to still wear this time of year versus your fav flannel. Pair it with slim jeans in a dark gray rinse, and you cross into "dressing well" territory. Without dressing up.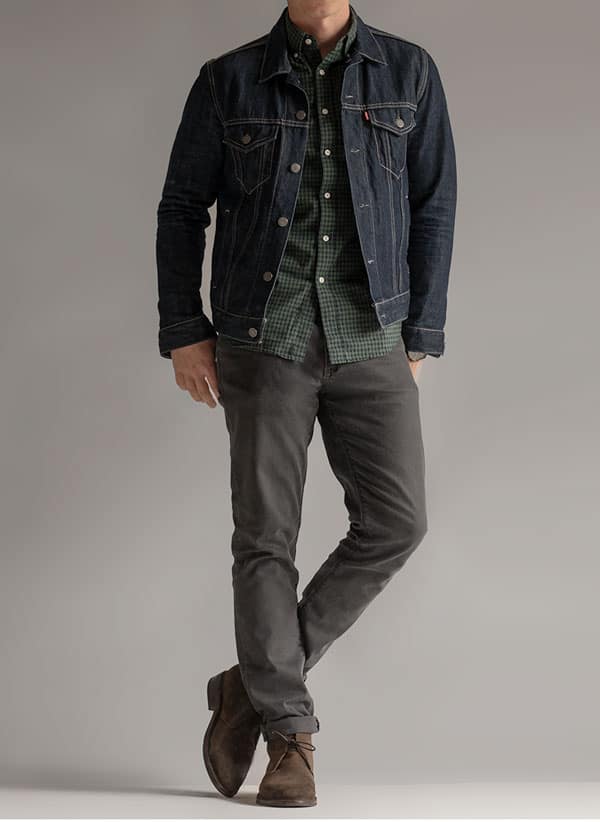 Slip on a pair of simple yet elegant suede chukka boots (founder Andrew has his on heavy rotation). They're not as dressy as an Oxford, not as casual as a heavier boot, so they're the perfect low-key shoe to keep you looking and feeling effortlessly stylish.
Top everything off with another classic: a denim trucker jacket.  A true symbol that the roots of great American style are proudly more farmer than they are tuxedo. By now, this American icon is embedded in our collective unconscious minds as cool, casual, and up for almost anything.
And you know what?
So are you.