The secret to this drink's flavor is homemade caramel syrup.
We published our very first drink in our weekly
It's Friday…Have a Drink series
just over two years ago on October 24th, 2013. Since then, Christopher has written on the histories, nuances, and techniques of expert cocktailing, highlighting the classic drinks you'll find on the menus of the country's most respected bars. As a reader, Christopher's pieces have always been fun and educational; as an editor he's one of the most professional writers I've had the pleasure to work with. He didn't miss a single Friday since we started.
Christopher and his wife will be moving to France for exciting new opportunities (and delicious drinks, I'm sure), so unfortunately his ability to continue working on the weekly series comes to a final pour today. Please join me in thanking and sending off Christopher with this toast. To his work, wit, and ability to make all of our drink preferences so much better. Cheers!
Stay tuned, Primer has some fun spirit and drink pieces coming your way soon.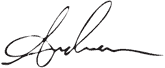 Andrew
Editor & Founder
Penchant
Ladies and gentlemen, boys and girls, I have a short announcement: this, the 108th installment of "It's Friday … Have a Drink," is also the last one. Or at least, the last one I'll be writing.
I just want to say that it's been a pleasure producing more than two years' worth of Friday cocktails for you all. In that time we've gone through a wide variety of drinks, classic and modern, from originals of my own creation to drinks whose origins are lost to the mysteries of time. We've covered virtually all of the notable classics and helped revive a few obscurities. On a personal note, since starting this column I've become a better writer, a better mixologist, a better cocktail historian, and a better photographer, and I'm glad to have been able to share my passion with others who are interested.
I'm stepping aside because I'm moving to France for several months, where I will have a limited home bar, limited photography equipment, and less available time for writing cocktail articles. You might still see me here and there, doing longer-form, less rigidly-scheduled work, like our Gentleman's Introduction to Brandy or our Bourbon roundup. I might also report a bit on the French bar scene, if I find anything worth showing off, the way I did for Employees Only and Death & Company. In the interim, thanks for reading, and I hope you've found these articles useful, informative, and interesting!
Now, on to the drink. I hope you'll indulge me, here – I'm going out with an original. It's not hard to make, though it does involve some prep (or a trip to the grocery store). I decided to eschew the traditional Christmas flavors of peppermint, which I don't particularly like, and ginger, which really wants citrus in order to shine. Instead, I've attempted to replicate the flavors of a salted caramel apple in drink form.
The result is, I think, pretty delicious. It's a big, boozy cocktail, served Sazarac-style in a single rocks glass with no ice and an absinthe rinse, along with a salt rim. The secret to the drink's flavor is the caramel syrup, which you can either make at home, or buy at the store or online – the key is to avoid caramel "sauces" which typically contain butter and other fatty ingredients that won't mix well with the alcohol.
The other thing to keep in mind is that homemade caramel syrup (see below) is thick, so you either need to warm it slightly before adding it to the mixture, or you need to be prepared to "dry-stir"—that is, stir without ice—for a while before adding the ice and finishing things up. I recommend the second approach, since that way you're not introducing additional heat to your drink, which would only increase dilution when the ice is introduced.
This drink follows my personal Old Fashioned ratio: 2.5 booze to .5 sweet, which keeps it from being cloying. You should feel free to modify it to your liking, of course, but I think this recipe will hit the spot for most people.
That's all I've got. Merry Christmas, Happy New Year, and thanks again for reading.
Cheers, everyone!
Items in parentheses are what I used when making this drink, and are included as recommendations.
The Penchant Cocktail Recipe
A Sazerac-style caramel apple cocktail.
Equipment
Plate

Bar spoon

Cocktail Strainer
Instructions
Pour a small amount of kosher salt onto a plate.

Wet the exterior edge of a chilled rocks glass with a lemon wedge or a strip of paper towel soaked with apple juice. Roll the edge of the glass in the salt, so that the salt sticks to the rim.

Rinse glass with absinthe and discard the excess.

Combine all ingredients in a pint glass with no ice and stir thoroughly until caramel syrup is totally integrated.

Add ice and stir thoroughly to chill. Strain into the salted rocks glass. No garnish.
Homemade Caramel Syrup
Equipment
Medium saucepan

Medium air tight container
Ingredients
.75 tsp. White vinegar
4 oz. Powdered sugar
3 oz. Water
Instructions
Add vinegar, sugar, and 1 ounce of water in a saucepan and heat over high heat for about 15 minutes, stirring occasionally.

When the caramel begins to turn medium brown, lower the heat to medium and very carefully and gently add 2 ounces of cold water. This may cause the water to boil at first, so watch out for splashes! 

When the water is incorporated, return the heat to high and let heat for one more minute, stirring continuously.

Stored in an airtight container in the fridge, this syrup should last a month or two pretty easily … but I doubt it'll last that long!