A little bit dressed up, a little bit playful, 100% put-together. We're back, baby.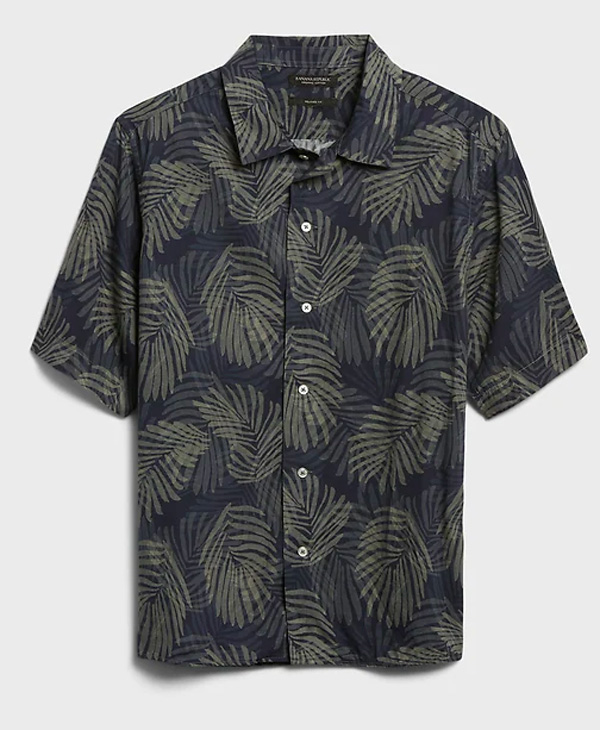 Subtle Palm Print Shirt
Resort Shirt: Banana Republic
How do you add a little fun to your evening style without wearing bright colors that scream from across the room? Focus on florals in a subdued color scheme.
Slim Fit Pants
Ultra Light Pants: Uniqlo
These wool-like pants have the effect of dress pants with the lightweight stretch required for summer. Plus, the extended button adds an air for formality, which you can hint at by doing a French tuck on the floral shirt.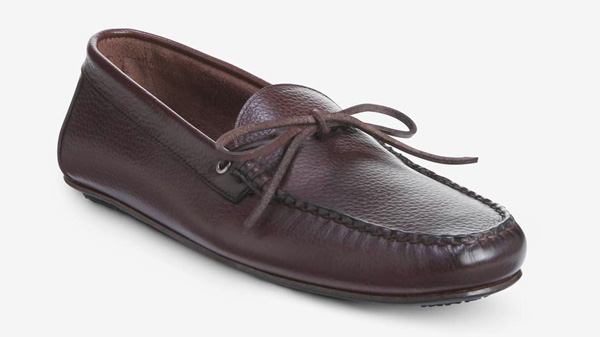 Slip-on Moc Loafers
Allen Edmonds Moccasin: Nordstrom
Some driving moc loafers look more like slippers, but there's no mistaking these for anything other than the rakish European leather loafers they are. Made with a soft-structured pebble-grained leather, the Allen Edmonds Driving Moccasin adds an Italian-like rakishness.
Looking for an alternative? Check out the Venetian loafer.
Tortoise Frame Eyeglasses
Thorpe Acorn Tortoise: Warby Parker
Sophisticated but not stiff. A unique pairing of wire and acetate frames.
Titanium and Steel Mesh Watch
Skagen Slim Watch: Amazon
A simple-faced watched with a shark mesh watch strap is one of the best smart casual watch options – it's less sporty than traditional steel straps. This budget-friendly wristwatch from Skagen has a unique shape that disguises just how good of a deal you got.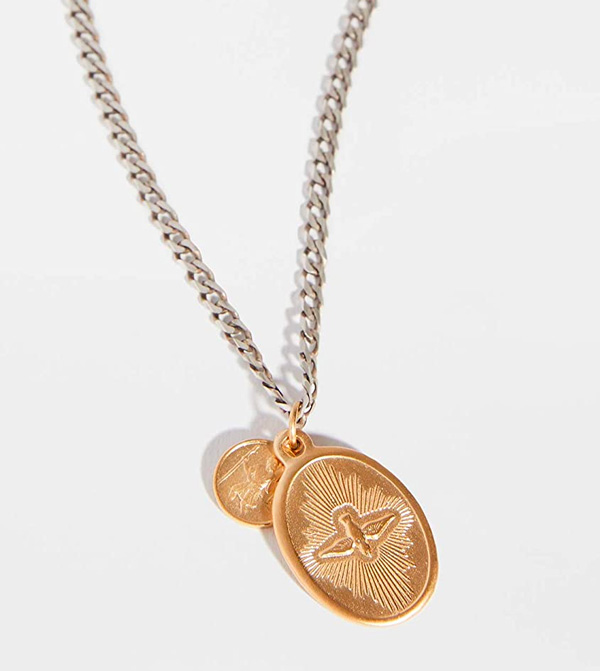 Gold Plated Pendant Necklace
Miansai Dove Pendant Necklace: Amazon
For too long the only jewelry that a guy was "allowed" to wear was his watch and his wedding ring. Fortunately those days are behind us, and bracelets, necklaces, and additional rings have become a popular way to showcase your personality and add interest to your outfits.
This necklace from Miansai is handmade in Miami by a team with 40 artisans.
Loafer Socks
Ultra Low Cut Socks: Amazon
Nothing worse than slipping on your summer shoes and your supposed "no show" socks are perfectly visible. These are cut extra-low with heel grips so they don't slide off.
Summer Scent
Versace Dylan Blue: Sephora
While Versace is an expensive designer name, their fragrance offerings are priced surprisingly comparable to other common options. Ranking on many best summer cologne lists, Dylan Blue is earthy, fruity, with a hit of bergamot. Easy to like by everybody.
Slim Card Sleeve
Minimalist Leather Cardholder: Etsy
A sleek leather case to hold some cards and cash, handmade in Texas with free personalization.
Hard Cream Pomade
Baxter Hard Cream Pomade: Amazon
If you gave up on pomades after a bad experience with a greasy, heavy version, give Baxter's cream-based pomade a run. Trying to figure out what the best hair products are for you? Read our guide, The Best Hairstyling Products For Men Explained: What Are The Differences?
Did you like this look? Chat with me in the comments!