The one type of loafer every guy can rock. Plus our 10 picks.
I was seventeen-years-old when I received my first pair of loafers. They were a Christmas gift from my mom who could barely contain her angst as I plowed through the wrapping paper. Honestly, I was dubious. The side of the box said "Tucker Venetian" with a contour-line drawing of a strange looking shoe: they weren't the sneakers I was used to wearing to school or the penny loafers that my dad had taught me to polish. This was something different. I had never heard of Cole Haan, or a Venetian shoe for that matter, but as I rotated this new breed of loafer in my hands, I was captivated by the smooth lines, the moccasin stitching, the simplicity of the elongated vamp, and the distinct ecru hue of the leather with dark chocolate accents. This Venetian would become my new go-to shoe.
There's some debate around where exactly the name "Venetian" originated, some arguing that it obviously came from Venice, while others claim that it was actually introduced in England. Regardless of its origins, it's become an American sartorial staple for the man who needs a comfortable, versatile shoe that can seamlessly transition from the office party to the block party. Yes, the Venetian is a loafer, but its simple aesthetic and clean silhouette give you the freedom to do a bit more than loafing.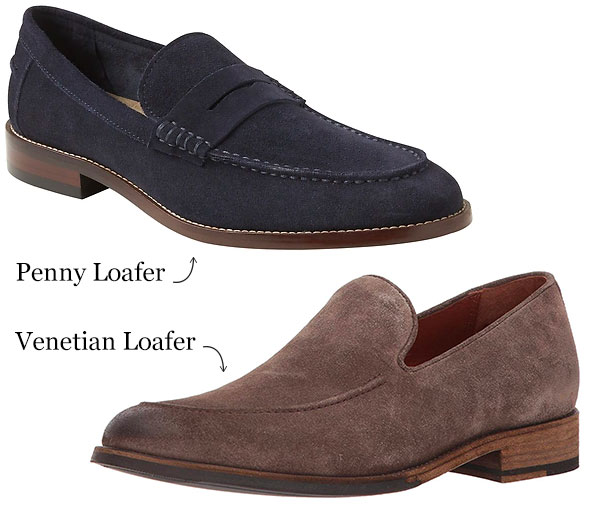 While the penny loafer is a classic in its own right, it's been pigeonholed to a certain kind of look. The penny loafer is preppy, looks great with jeans or khakis, and has a certain academic affect about it. Conversely, the oxford makes an intentional statement of formality. Oxfords look best with slacks, a suit, or a tuxedo. Work conference? Get out the penny loafers. Job interview? Throw a fresh coat of Kiwi on the oxfords.
The Venetian sits squarely (and comfortably) between these two worlds, looking just as dapper with a suit as it does with your favorite dark denim. The Venetian is simultaneously preppy without being haughty and elegant without being overly formal. Its elongated vamp is chic and streamlined, thus the Venetian pairs well with khakis, or your favorite pair of dress trousers. If you get a pair with subtle or hidden stitching (as opposed to the classic and ever-visible moccasin stitching), you can pair your venetians with a suit.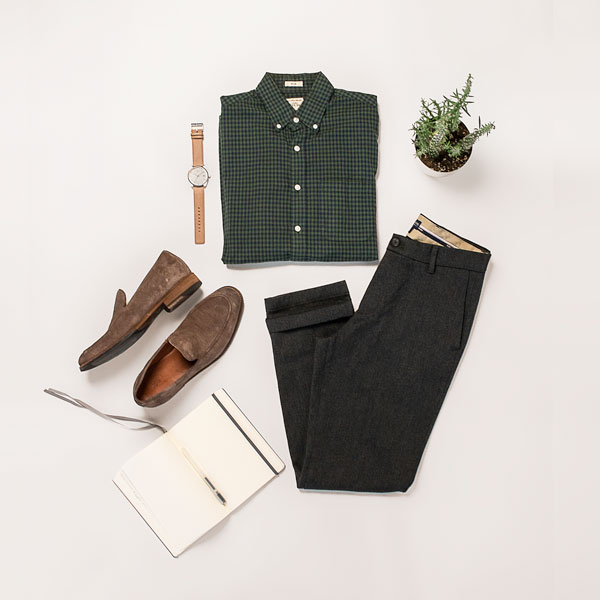 For your casual days, the Venetian shines with chinos or denim and a button-up shirt (T-shirt days are sneaker days). And if you're feeling especially confident, go ahead and rock your Venetians with no socks. Just be sure to wear pants with a slim taper and little-to-no break.
When shopping for your first pair of Venetians, you want a pair that's understated and subtle. My Cole Haan Tuckers, for instance, have contrast moccasin stitching, contrast two-toned leather, and a rubber sole, so they're pretty much only suited for casual wear. A Venetian with low-pitched stitching, monochromatic leather, and a leather sole will glide smoothly between the realms of casual and formal. A great place to start is the Frye Jefferson Venetian, which sails fluidly between a meeting with your boss and a date night with your partner. The burnished, textured suede has the soft hand and elegance of a dress shoe with the ruggedness that also looks great with denim.
Here are a few Venetian loafers worth checking out:

Frye Jefferson Venetian
Amazon, $246 / more sizes: Belk, $278
Frye opened their doors in 1863, and quickly became synonymous with high-quality, handmade boots. Today, the craftsmanship lives on in their boots, shoes, bags, and accessories. This Venetian has a rugged charm in sand suede with broken-in leather and subtle stitching.

Cole Haan Lenox Hill Venetian
Cole Haan was the brand that got the ball rolling for me. They've been making men's shoes since 1928, and they have it down to a damn science. The Lenox Hill has a smooth leather upper, full leather lining, and a sleek rubber sole for positive grip.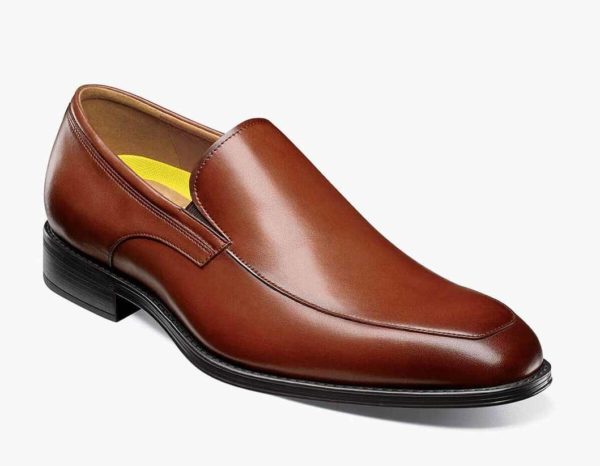 Florsheim Amelio Venetian
The Amelio has a distinctly elongated toe, a svelte silhouette, and soft leather that will hold a shine like a champ.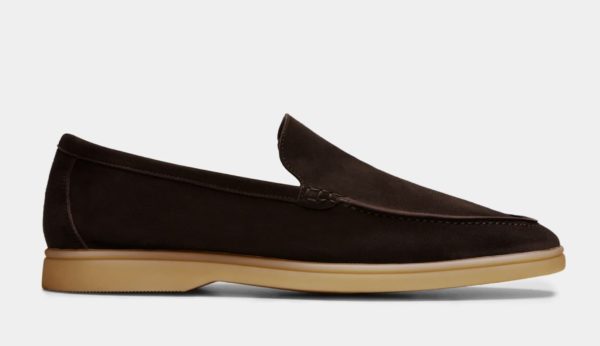 Suit Supply Calf Suede Venetian
The dark brown calf suede upper and rubber gum soles give this loafer a combination of lightweight comfort and a laid-back, modern look.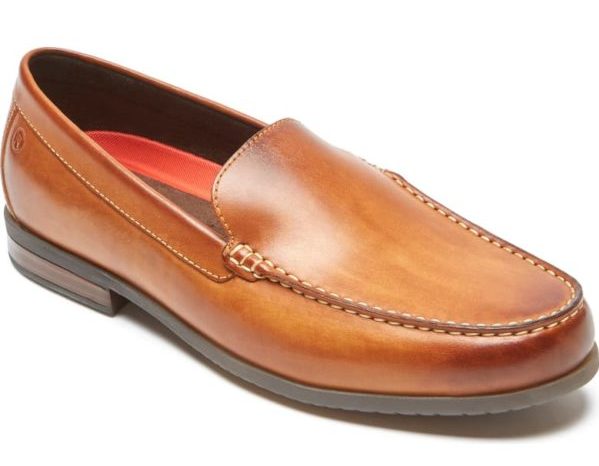 Rockport Classic Venetian
This Rockport Classic Venetian has a shock-absorbing insole, and it's constructed with a thermoplastic stabilization plate, which helps the shoe maintain its shape while still remaining flexible. The Classic also comes in four different colors, though this cognac is clearly the showstopper.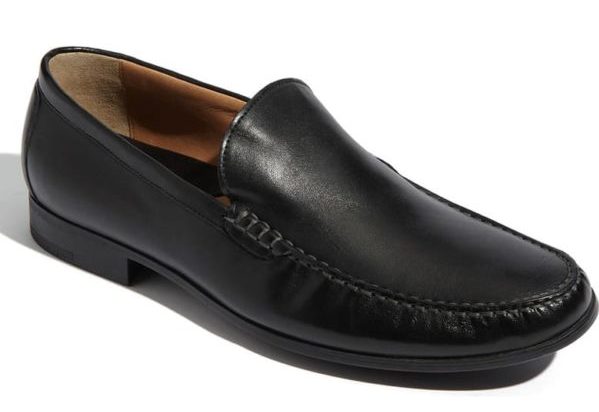 Johnston and Murphy's Creswell Venetian
Johnston and Murphy's Creswell combines moccasin stitching with a smooth black vamp and a rubber sole and has a leather-sole look. Translation: this shoe gives you the comfort of a casual shoe with the aesthetic of a dress shoe.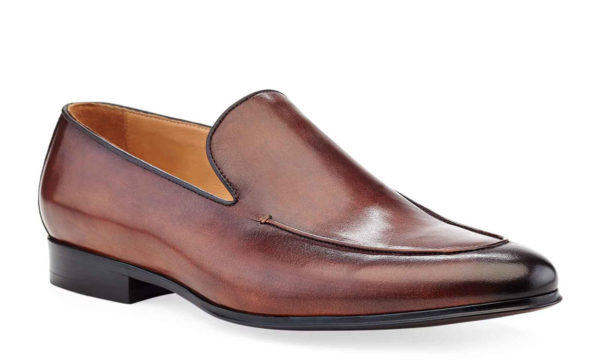 Ike Behar Brett Venetian
Ike Behar is an American heritage brand known for formal wear. These handsome loafers feature sleek Italian leather and a clean-cut style that is perfect for that special occasion.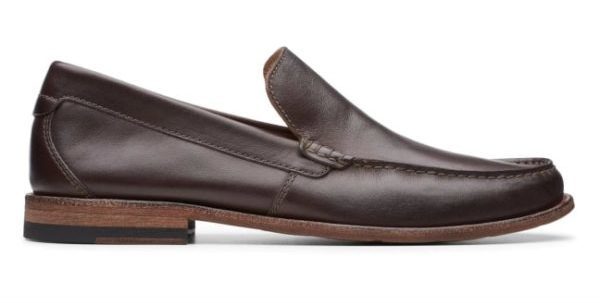 Whiddon Step Venetian
Clarks has become synonymous with comfort, and the Whiddon Step is no exception. Featuring elastic goring instead of laces, this full grain leather style will be easy to slip on and off, and the moisture wicking footbed is perfect for all day wear.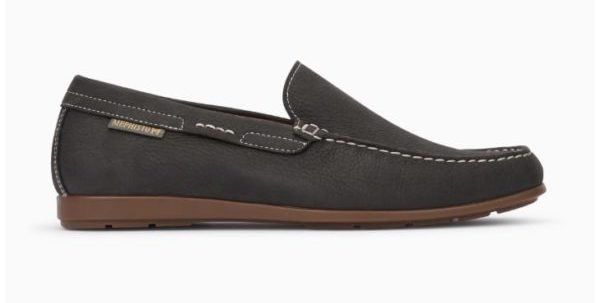 Mephisto Algoras Venetian
Mephisto's Algoras not only comes in this beautiful nubuck leather, it also includes their Soft Air Technology, designed to absorb shock as you walk, keeping your feet and knees in good health all day long.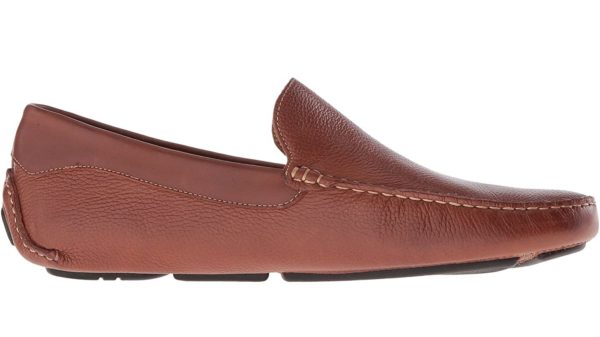 Massimo Matteo Venetian Driver
This pair of Venetians features a driving sole, which will pair perfectly with jeans or shorts. The roomy moc toe and all leather linings mean this shoe will conform to your foot for a comfortable and personalized fit.