Our outfit series where the watch comes first.
There's often a debate among "watch people" about the appropriateness of a sports watch with various outfits. For instance, the long running argument of the acceptability of wearing a dive watch with a suit or a wristwatch in general with a tuxedo will probably never be settled. Watch nerds will be arguing that shit until the heat death of the universe. However, I think one thing that everyone can agree on is that an understated sports watch makes for a versatile addition to anyone's wardrobe.
Timex's Waterbury series of watches is the brand's attempt to draw from their own heritage (which dates back to the 1860s in Waterbury, CT) and to make a watch that sticks to their affordable roots but looks and feels a bit higher end than a Weekender or Easy Reader. The Ref. TW2P75100ZA, or The Waterbury for the sake of brevity, accomplishes this goal handily even if there are a few small missteps that were made in an attempt to cut cost.
The first thing you notice when you take The Waterbury out of the box is its big, easy to read face that gives it a sporty look without being too big in the wrist. The 3, 6, 9 Arabic numerals on the dial are reminiscent of the classic dial on the Rolex Explorer without coming across as a blatant ripoff (someone will find that debatable.) I don't think anyone will ever mistake this for a Rolex even at a fast glance so it passes the homage test for me.
The dial itself has a bit of an aged look to the indices that accentuate the retro vibe without giving it a faux patina that so many throwback watches go for these days. Continuing the vintage theme, the mineral crystal is slightly raised which looks great. My fear is that the raised crystal will be even more of a magnet for scratches. Although, on a watch with tool styling like this that may actually give it some character.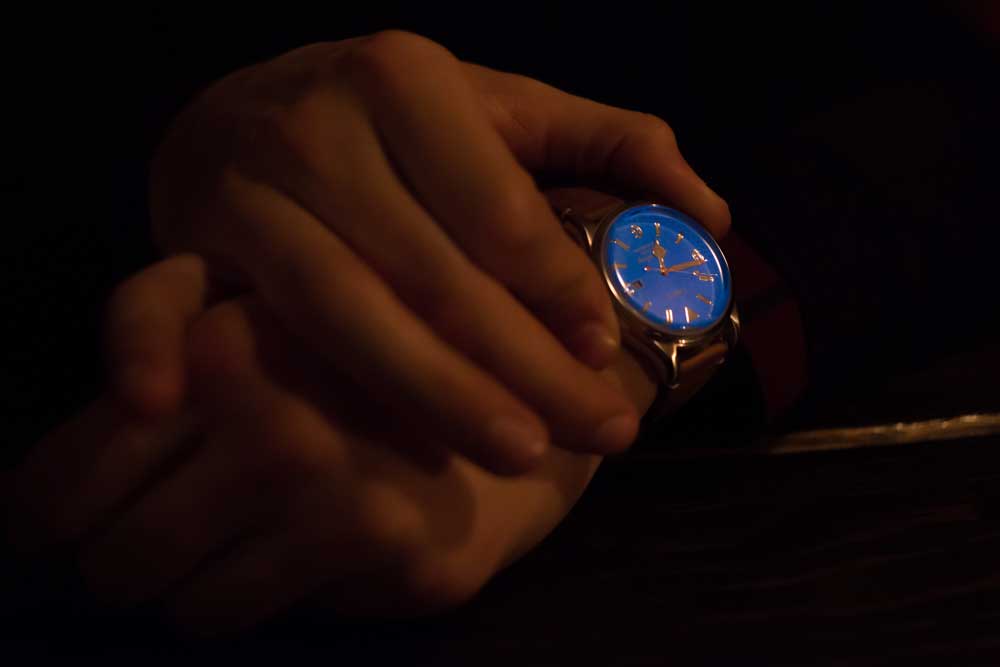 While the dial has an aged lume look to it there is not actually any lume to speak of on the indices. Instead low-light capabilities are provided by Timex's Indiglo technology. Indiglo has been a mainstay on Timex watches for as long as I can remember. You press the crown in and the whole dial lights up a light blue color. I personally prefer lumed indices that absorb light but I may be in a minority of Timex fans on that one. There is no doubting that the Indiglo is very easy to read.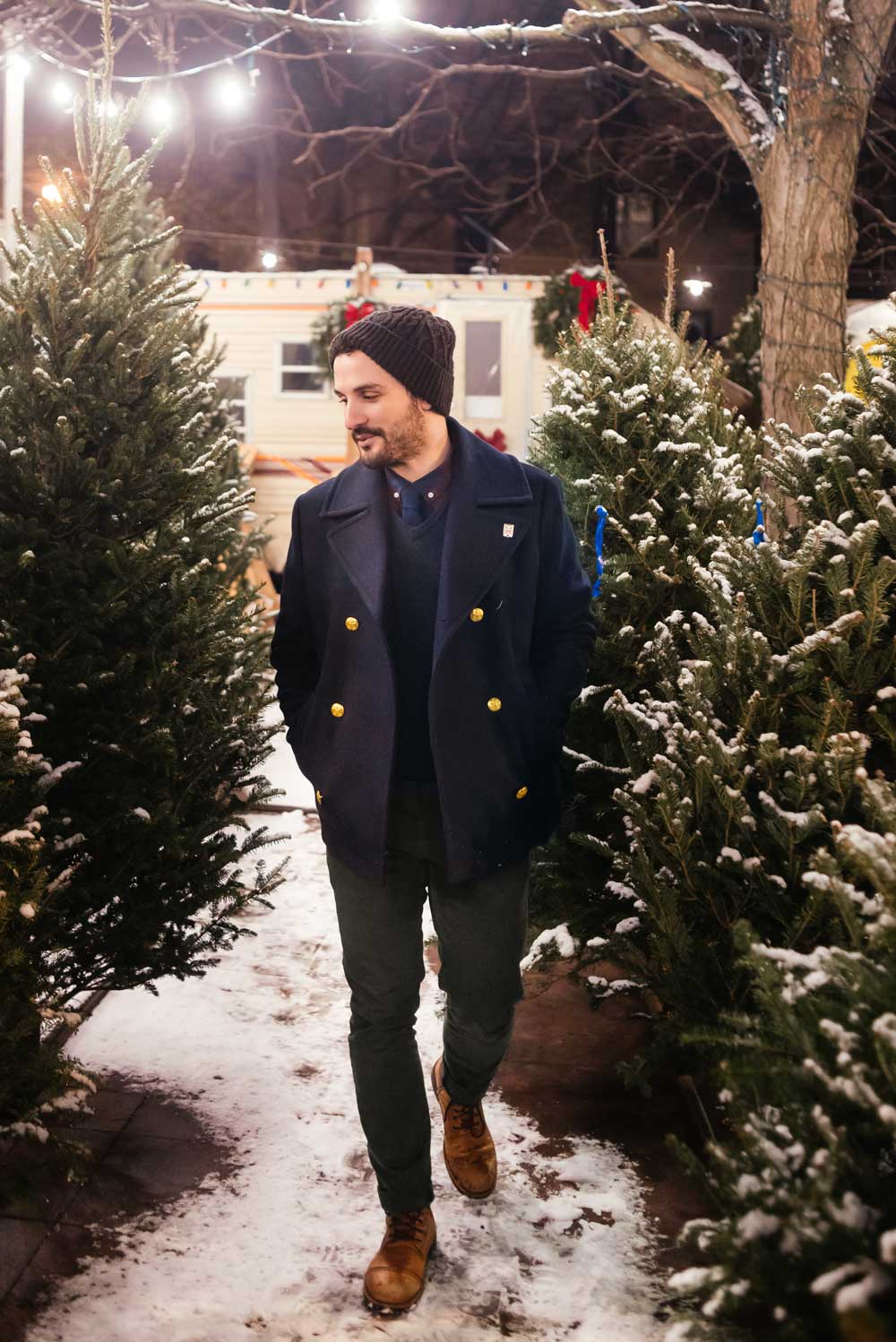 Watch: Timex Waterbury, $80 on leather
Watch on metal, $105 / Similar on Timex.com, $119
Similar Strap: Cheap NATO Straps, $16
Wool-blend Peacoat: H&M, $99
Shirt: Target, $22 (Red/Navy Plaid)
100% Silk Knit Tie: Amazon, $20
Chinos: Target, $23
Cap: Amazon, $12
Boots (Similar): Topman, $99
The movement in the Waterbury is the typical Timex quartz movement which is absolutely rock solid in its timekeeping (as are most quartz watches.) But as with most Timex watches it does suffer from the Timex TICK. If you've never owned a Timex before the TICK is the best way to describe how loud a Timex quartz movement can be. You can hear the damn thing from across the room in some instances and while The Waterbury seems quieter than my old Weekender it's noticeably louder than my quartz Omega Seamaster.
With a 40mm stainless steel case The Waterbury is very wearable on my 6.5" wrists but it's hefty enough that it won't be out of place on someone with larger wrists. Timex has seemed to pick a good size here that is a bit bigger than a Weekender but not absolutely massive and still very wearable on most wrists.
The water resistance is 5ATM which is 30m/150ft which is not great for a tool watch but it's not terrible either. With that type of rating you can go participate in most outdoor activities with no issue but I wouldn't go swimming for long periods of time.
The only major flaw I've found in the Waterbury is with the included bracelet. While the case of the watch itself is stainless steel the bracelet is an alloy and it feels, to put it bluntly, cheap as hell. As with most entry level watch brands, bracelets are where they cut the most corners and Timex is no exception. I instead put the watch on a leather strap from a Timex Expedition and I think that is where The Waterbury's look really shines. It looks rugged but still sleek enough to wear out on date night.
Honestly, my only complaints about the Waterbury are the bracelet and the lack of lume on the dial. That being said straps are easily changed and Indiglo is an acceptable substitute for most people. For a street price of less than $100 you get a classic inspired, well-made watch that will go hiking or out to dinner and not be out of place.
When it came to building an outfit around the Waterbury I wanted to do something a little different than just an outdoor look. A watch like this is equally at home on a smart casual date night as it is hiking.
For dinner and picking out Christmas trees we went with a plaid shirt, grey v neck sweater, and a navy knit tie to add a bit of texture. Pair that with olive green chinos, tan boots, and a peacoat and you've got a smart look that might turn a few heads without looking overdressed.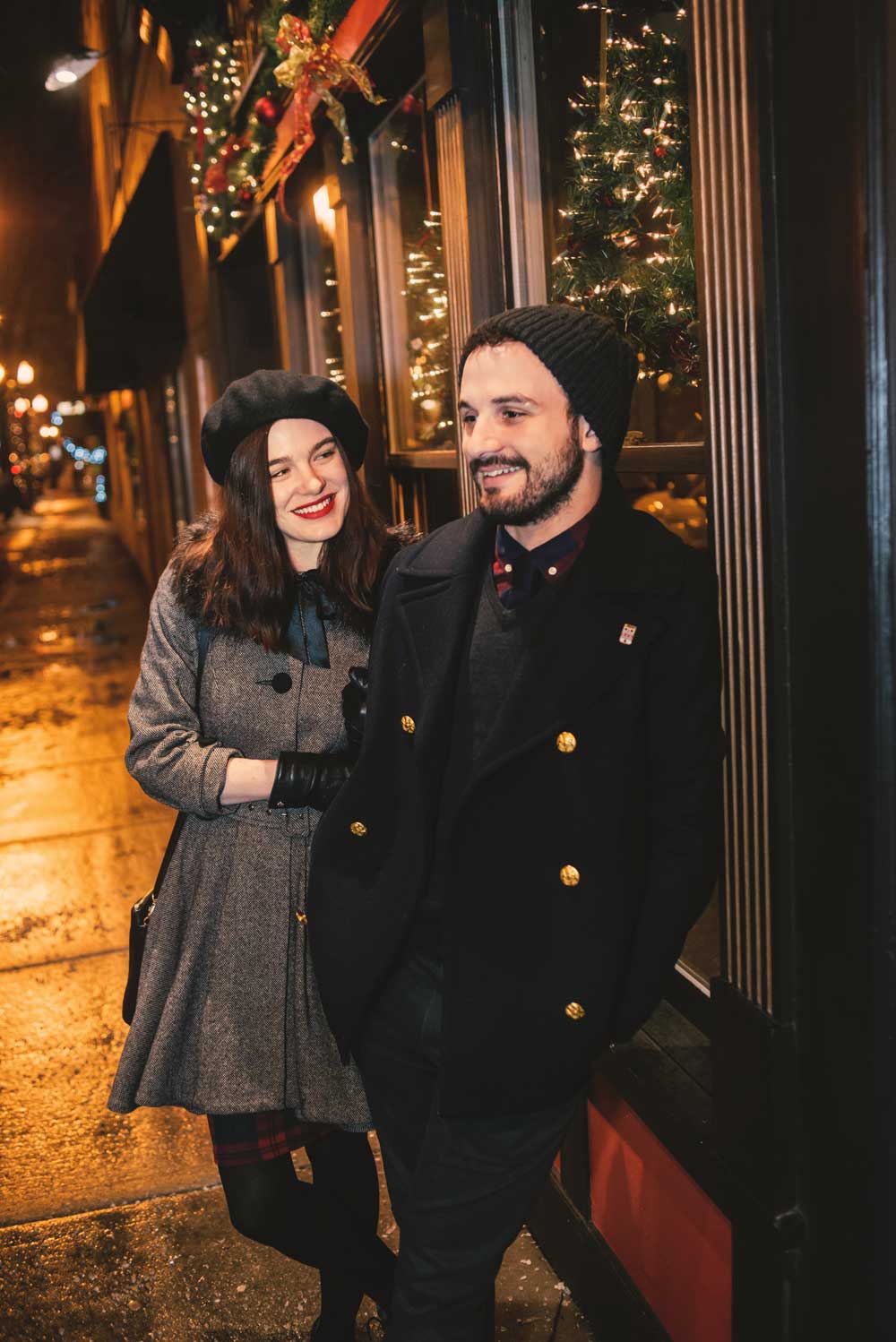 Check out the Timex Waterbury on Amazon