The future is clean and casual.
There's an anxiety when starting out with dressing better that simple is bad: Good style means bright colors, plenty of patterns, lots of variation. But as great artists have been espousing for centuries – and as this outfit exemplifies – mastery comes from subtracting, not adding. Neutral tones with a play on shades create a classy, put-together style that invites us to ask, "Is it casual? Is it dressed up?"
The truth is it's just intentional. And that's the most important lesson you can learn when starting out.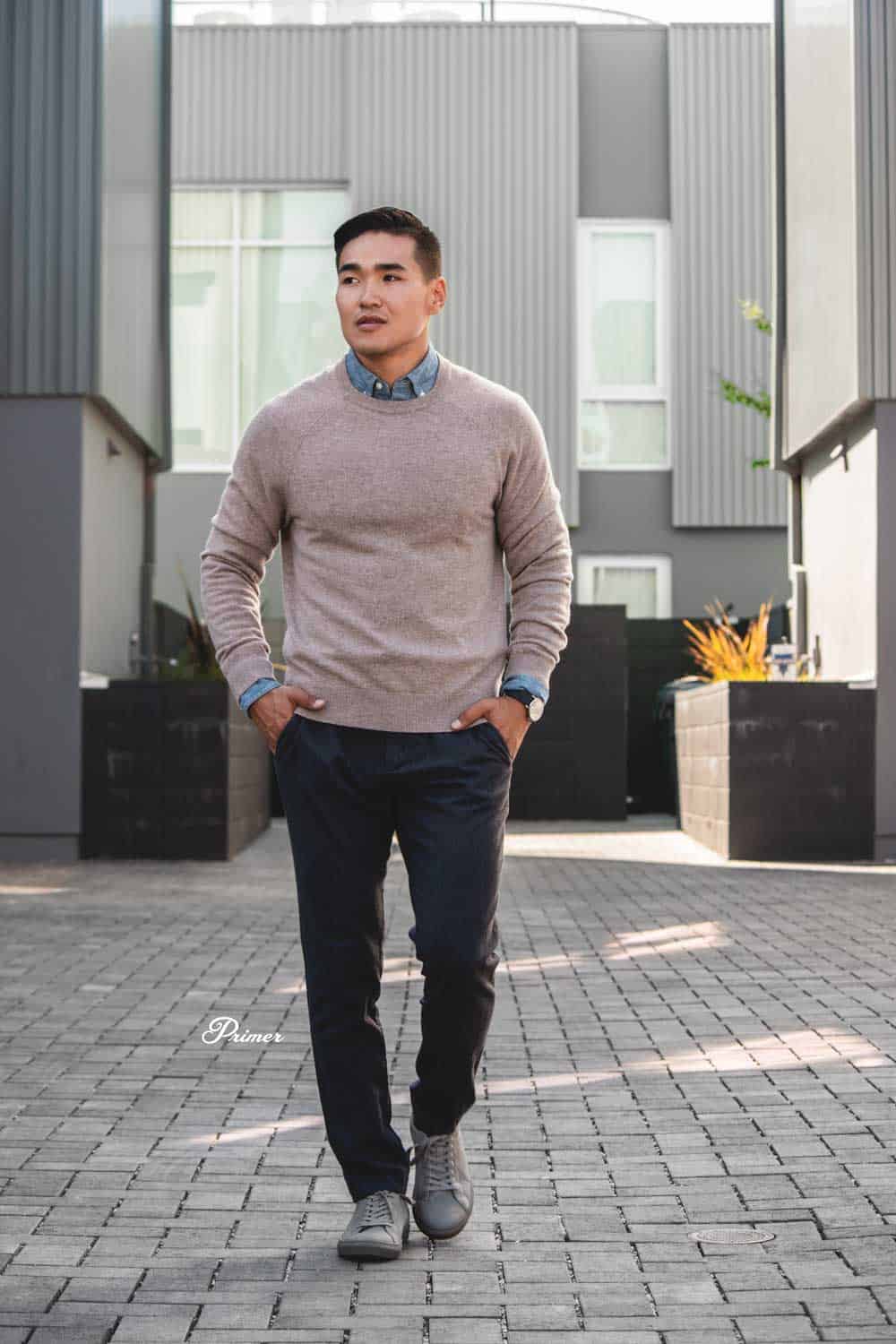 Get the Look
Sweater (shown): Amazon, $89 / More sizes: H&M, $49.99 / Cashmere: J.Crew, $98
Chambray shirt: Amazon, $30
Watch: Todd Snyder for Timex, $119
Textured pants: Target, $29.99
Sunglasses (similar): Carfia, $23
Sneakers: Target, $29.99
Want more minimalist style? Check out our complete guide: