1500 Years of Innovation in 8 American Companies
Let's face it: when it comes to consumer brands, endurance has gone out of style.
Billion dollar tech giants like Tesla, Uber, and Apple get a ton of attention, but a lot of people don't realize some of America's most innovative companies have been around for a few years…or a few hundred
New, digital, and on-demand doesn't necessarily mean best and brightest. There are a handful of American brands that paved the way for our modern way of life and continue to shape it today.
What unites these brands? They've been in continuous operation for 100+ years, and in that time have racked up some remarkable firsts in American history. But just as important – they continue to innovate and bring useful, affordable products to market.
So what does exactly 1592 years of innovation look like?
Primer Partner Pick
1. Aqua Velva (1917)
Created exactly a hundred years ago by the JB Williams company, Aqua Velva was the first consumer aftershave in America and was quickly adopted by guys as a staple in medicine cabinets and ditty bags. Already a name in men's grooming products, JB Williams extended the ritual of shaving with a scented product that men could apply after their shave for a fresh scent and invigorating feeling (helped by a dash of alcohol that gave it a distinct zing).
A huge commercial success, Aqua Velva came to be associated with GIs in WWII and big name athletes in the 70s and 80s.
Fast forward 100 years and the Aqua Velva brand continues to innovate with a new 5 in 1 after shave product that is affordable ($5-8), non-burning, moisturizing, and works to prevent bumps, and redness. It's also formulated to fight ingrown hairs, the scourge of any man who has to shave with regularity.
When I applied the Sensitive 5 in 1 After Shave Balm following a recent shave, it went on clear and left my skin feeling moisturized, refreshed and – somehow – fortified. I definitely felt a smooth, firm quality that isn't there after a regular shave without it. Additionally, there was none of the greasy-feeling residue imparted by many moisturizers.
While the Aqua Velva legacy was built on a classic after shave, they've brought the brand into the 21st century with a product that fulfills a lot of roles in your bathroom cabinet without the insane markup.
2. Jim Beam (1795)
In 2005 Jim Beam shipped their 10-millionth barrel of Kentucky Bourbon. It's a feat difficult to imagine from Beam's humble origins over 200 years ago.
Bourbon was born in the 1770s when corn farmers in the Kentucky region of Virginia distilled excess crop into a more malty, palatable whiskey. Original Beam patriarch Jacob Beam sold his first barrel of whiskey under the name "Old Jake Beam Sour Mash;" and the present company name of Jim Beam didn't appear until 1943, named for the 4th generation of Beam men to run the company.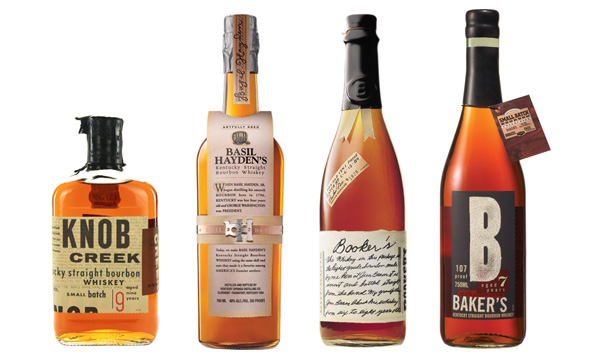 Even though it's remained family run for nine generations now, Beam has innovated in the spirits sector, bringing to market brands like Knob Creek and Basil Hayden's, both consistently well-regarded whiskies.
3. Ames Tools (1774)
Started by blacksmith Captain John Ames in Massachusetts in 1774, Ames lays claim to the first shovel manufactured in America. Since then Ames tools – and specifically their shovels – have been used in a crazy number of American firsts: the installation of the Statue of Liberty; Admiral Byrd's exploration of Antarctica; the building of the Hoover Dam and more.
The list goes on: Ames is granted a patent for the trip hammer by James Madison himself in 1810; Ames shovels break ground for the B&O railroad in 1873; in 1879 Ames shovels represent 60% of the world's production of shovels. You have to ask: what's more American than doing one thing really well and then scaling it up to world-conquering levels (ahem, Google…)?
Ames isn't done innovating. They've created a double-tined rake that solves the problem of bunched leaves and have a hose designed to never kink. It may be less sexy than the Ames used to build the New York City subway system and the Empire State Building, but who else is out there making a better rake? We say: bravo Ames.
4. Brooks Brothers (1818)
Long before all 50 of our American states even existed (Hawaii was admitted to the union in 1959) Brooks Brothers had invented the off-the-rack suit and two-button polo, a pair of menswear innovations that catapulted it to greatness that endures today.
The oldest clothing retailer in America, the first Brooks Brothers store opened in New York on April 7, 1818. In 1849 the company introduced its first ready-made suits, and in 1896 Brooks Brothers released their first button-down polo shirt, bringing two icons of men's fashion within reach of the common man.
This innovator of American fashion is still alive and well today, continuing as a standard bearer for a refined, classically American look. Perhaps their greatest innovation is continuing relevance, with over 250 retail locations in the US and another 250 abroad.
5. Pabst Brewing Company (1844)
The first Milwaukee brewery named it's iconic Pabst Blue Ribbon beer not for all the blue ribbons it received in competition but for the pieces of blue silk tied around bottle necks as a way to separate it from local competitors, and it's a marketing gimmick that's worked for over 200 years.
Even though the blue silk ribbons are gone (thanks WWII silk shortage), Pabst is a company with staying power. Despite a series of takeovers, near-deaths, and byzantine financial arrangements Pabst is contracted to brew over a dozen different makes of beer from Colt 45 to Lone Start to Old Milwakee.
Continuing the Pabst legacy, the company won 2015 Brewer of the Year at the Great American Beer Festival.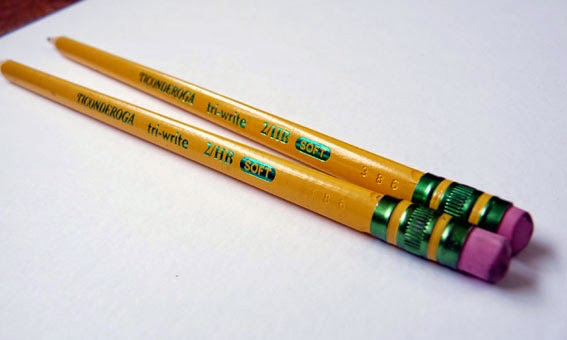 6. Dixon Ticonderoga (1795)
If you've ever used a #2 pencil, there's a good chance it was made by Dixon Ticonderoga. Though founded in 1795, it wasn't until 1830 that the company started making graphite pencils.
Their far-sighted innovation was finding a use for a little-known, soft allotrope of carbon known as graphite. By placing it in a wood exterior, it was a versatile, inexpensive tool for writing and drawing. Nowadays pencils are so ubiquitous it's easy to forget what an enormous commerical possibility this ingeniously simple device opened up.
Throughout the 80s and 90s Dixon Ticonderoga underwent a series of mergers and acquisitions and has emerged as one of the world's leading  – you guessed it – school supply companies.
7. Crane and Co. (1799)
The 1976 political drama All The President's Men created the phrase "follow the money." They may as well have been talking about Crane & Co.
Founded in 1799, this Massachusetts paper mill – the first in the state, and it's a very old state – still makes all the custom, top-secret paper on which US currency is printed.
Eight generations of Crane men have seen US currency evolve from primitive to the most high tech in the world. As an excellent profile from NPR's Planet Money put it:
As keeper of perhaps the ultimate secret recipe, the company carries the institutional memory of those who've made the paper for paper money since Thomas Edison was fiddling in his lab.
Utilizing a highly proprietary blend of cotton and linen fibers, Crane paper – and American dollars – are considered the most durable paper money in the world.
8. DuPont (1802)
Perhaps no other company in our roundup has had such a profound impact on American consumer life as chemical/industrial/technology giant DuPont.
Founded in 1802 DuPont got its start making gunpowder, but have since expanded into amazing and improbable areas, including film for Hollywood cameras, kevlar armor, and no-stick Teflon coating.
Like Crane and Co, DuPont has been the beneficiary of its own deep institutional knowledge for generations and its enabled them to come up with a raft of world firsts in chemical engineering. DuPont inventions include polymers such as Vespel, neoprene, nylon, Corian, Mylar, Kapton, Nomex, Tyvek, and Lycra. DuPont created Freon. In other words, DuPont – for better or worse – has made modern chemical life possible.
Did we miss any vintage American innovators? Let us know!
Special thanks to Aqua Velva for making this post possible! We're honored to be supported by a company that the men in our lives have trusted going back generations. Pick up some on Amazon or at a local retailer like Target for less than $5.