Love Killshots? Get a load of these.
When I was studying abroad in France in 2015, everywhere I looked people were wearing the same chunky high-top sneaker. Six years later, the trend gods have worked their magic and brought that same shoe, the Nike Blazer Mid '77 back to the U.S.
In all fairness, the Nike Blazer is far more than a simple trend. The shoe was one of Nike's first big hits and a pioneering basketball sneaker in a time when sneaker technology was still in its infancy. Named for Portland, Oregon's team, the Portland Trail-Blazers, the Blazer should probably have been called the Spur – as it was a player on the San Antonio Spurs that cemented the sneaker's place in the pantheon.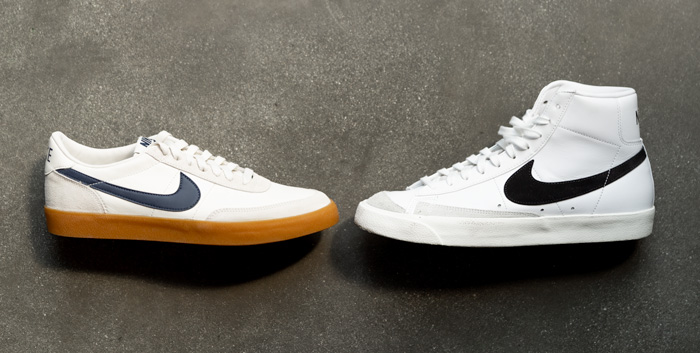 George Gervin, "The Iceman," was approached by Nike, who offered "much more money," than his previous shoe of choice, Adidas. The decision to court Gervin was an auspicious one and it helped cement the brand's relationship with the sport long before Michael Jordan arrived on the scene. Eventually, sneaker technology progressed to a point where the heavy leather shoe with its vulcanized rubber sole was no longer cutting it. Despite this, the Blazer remained an important cornerstone of the Nike lineup.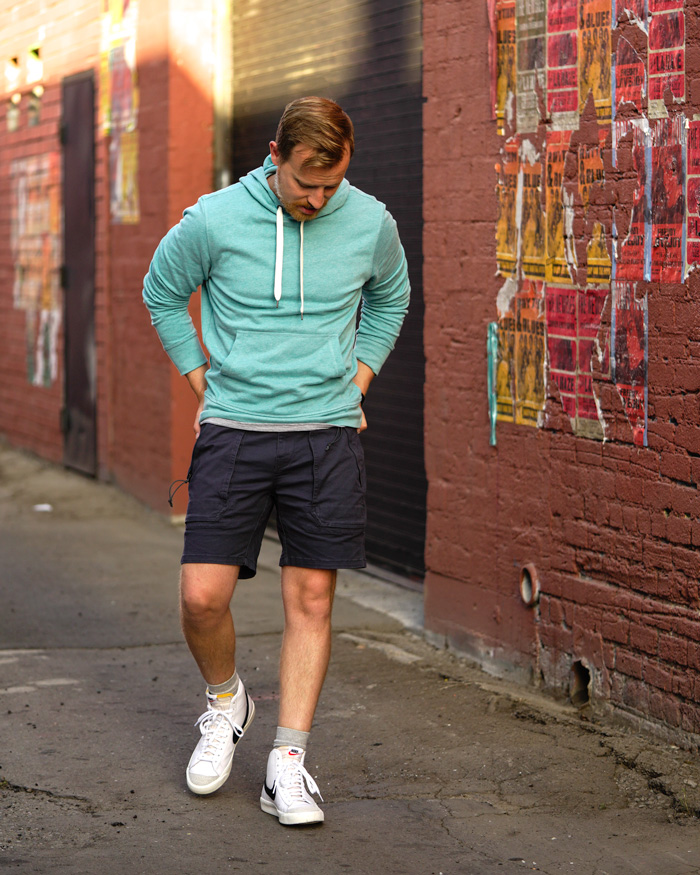 The heavy high-top might not have been especially fleet of foot on the court, but it was perfect at the skatepark. Skaters began adopting the shoe for its durability and heavy construction. It provided grip, stability, and protection; what more could you want?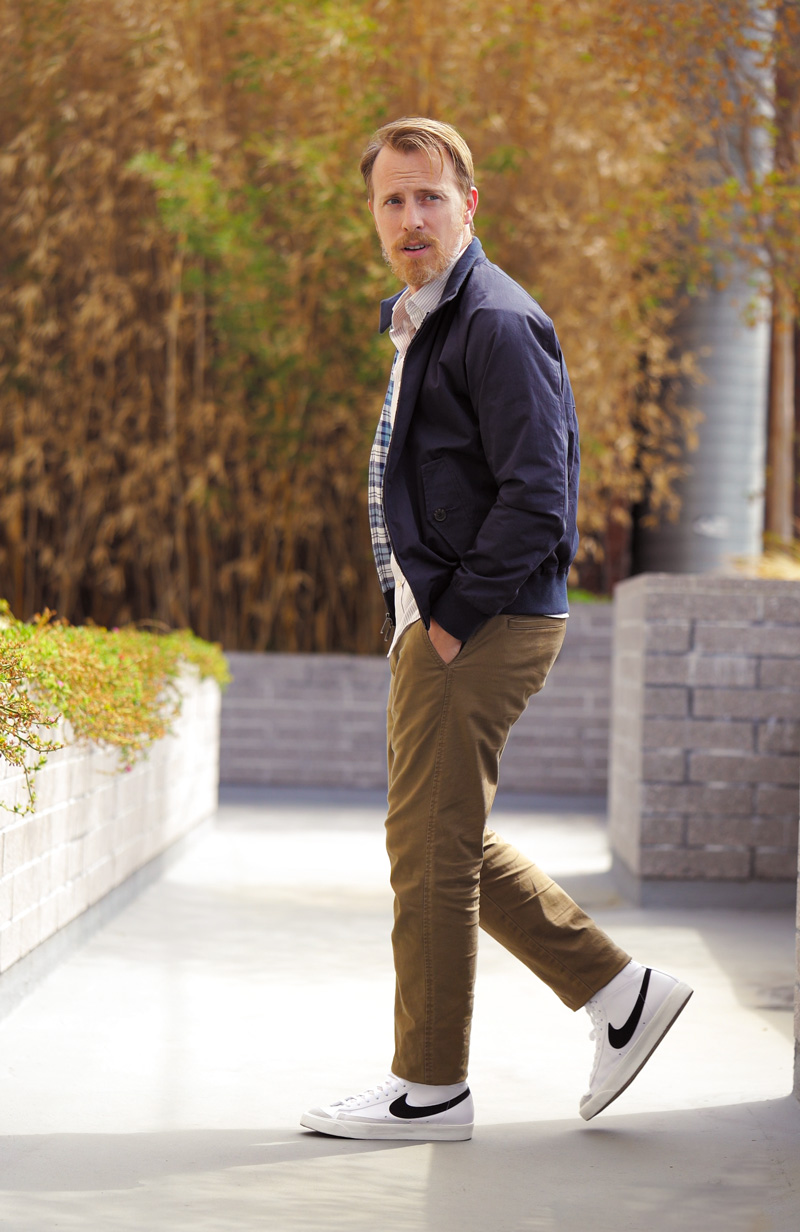 The simple, hard-wearing shoe is a great choice for a new sneaker pickup this season. With its bulky silhouette, you may find it pairs with pants and outfits that might normally call for a boot. Its vintage-finished midsole, suede detailings, and retro font are incredibly classic and speak for themselves.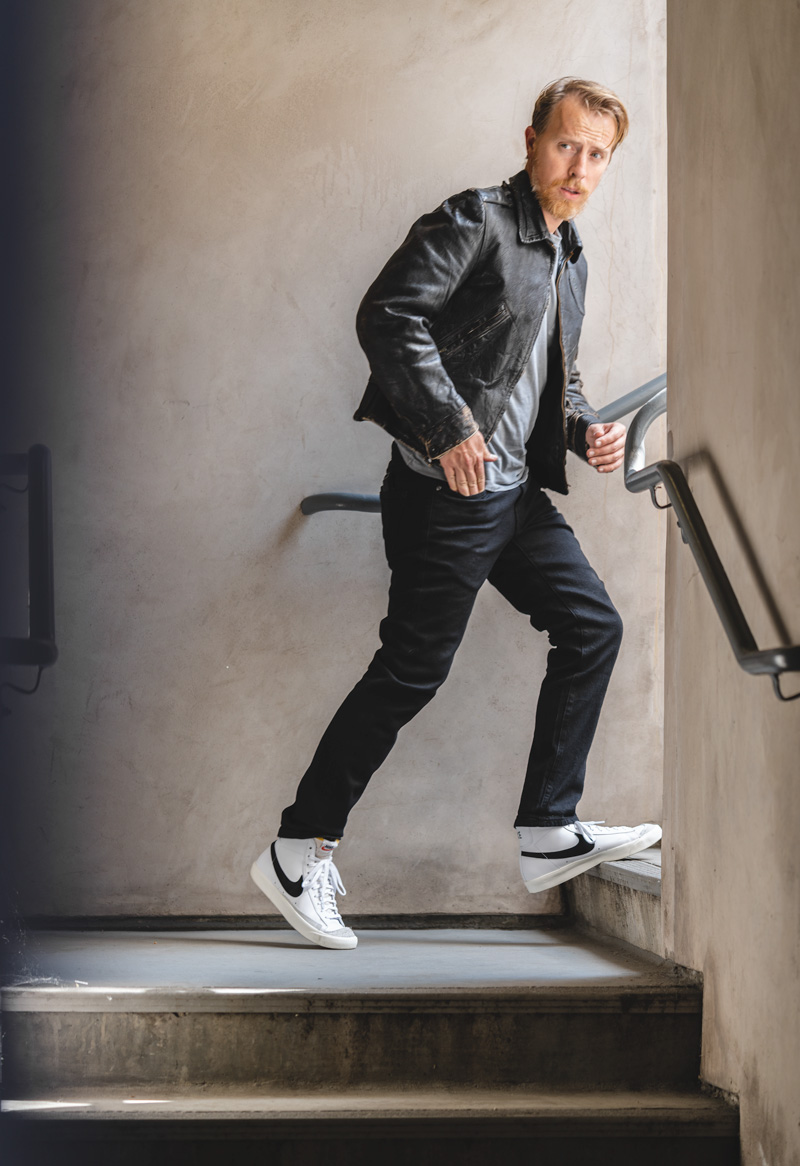 Best of all, you're owning a piece of sports history, a sneaker that opened the door to the modern era of hype, collabs, and comfortable footwear.
→ Pick up a pair for $100 at Nike / Additional styles & colors at Nordstrom