Here's to melting some hearts.
A lot of men don't do cards. Sure, there's the hassle of actually going to a card store and reading through 25 of them until you find both a design and an inside sentiment that gets the job done. But more so, it just feels…unnecessary. Like an add-on – a read, a smile, a thank you – all just a delay until the real show begins by opening the present.
But these men have it wrong, but through no fault of their own. You can't compare the cards you received from extended family for birthdays and holidays when you were 12 to the ones you should be giving to the love of your life. The first set of cards are a kind notion, a mere Newsfeed post in an age before Facebook. The latter, should be a poetic gesture of your love that outshines any gift opening that follows it.
The problem is, being able to formally get your love, thoughts, and emotions down into a concise paragraph that fits on a 5×7 Hallmark card is nearly an impossible task.
Great poets have a gift – the ability to take a succinct amount of words and evoke an overspill of passion and emotion.
Featured below are 19 romantic quotes and passages you can use as a powerful introduction or closing in your Valentine's Day card. Which one you pick depends on both of your personalities and the nature of your relationship, but whichever one you choose, it will surely help share your adoration with your partner.
May an abundance of love and happy tears come your way,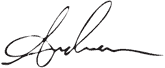 "You don't love someone for their looks, or their clothes, or for their fancy car, but because they sing a song only you can hear."
"I'm not choosing you because our being together makes solid sense. I choose you because you make me forget there's a choice."
"How do you know it is true love?
Because you feel free and at home at the same time."
"I read once that the ancient Egyptians had fifty words for sand and the Eskimos had a hundred words for snow. I wish I had a thousand words for love, but all that comes to mind is the way you move against me while you sleep.
And there are no words for that."
"I want everyone to meet you. You're my favorite person of all time."
"He stepped down, trying not to look long at her, as if she were the sun, yet he saw her, like the sun, even without looking."
"Being deeply loved by someone gives you strength, while loving someone deeply gives you courage."
"If I know what love is, it is because of you."
"Only once in your life, I truly believe, you find someone who can completely turn your world around."
"So, I love you because the entire universe conspired to help me find you."
"I love her, and that's the beginning and end of everything."
"I love you not because of who you are, but because of who I am when I am with you."
"Love is when you meet someone who tells you something new about yourself."
"My most brilliant achievement was my ability to persuade my wife to marry me."
"This morning, with her, having coffee." – Johnny Cash, when asked for his definition of paradise.
You want my opinion? We're all a little weird. And life is a little weird. And when we find someone whose weirdness is compatible with ours, we join up with them and fall into mutually satisfying weirdness–and call it love–true love."
"I love you without knowing how, or when, or from where. I love you simply, without problems or pride: I love you in this way because I do not know any other way of loving but this, in which there is no I or you, so intimate that your hand upon my chest is my hand, so intimate that when I fall asleep your eyes close."
"For you see, each day I love you more
Today more than yesterday and less than tomorrow."
"I love you the way a drowning man loves air. And it would destroy me to have you just a little."
Worried about the rest of the day? Our fool-proof visual guide, "How to Nail Valentine's Day Without Dropping a Ton of Money" will make you look like the most romantic man in the world: