You're getting married. Or you know someone who is getting married. That can only mean one crucial thing.
There's a bachelor party coming up.
But what does a "bachelor party" even mean these days?
By Stillman Brown
The Interesting Evolution of Bachelor Parties
The bachelor party has been around since at least the middle ages when Chaucer first used the term "bachelor" to mean an unmarried gent. In the old days (circa 1800s) it was typically a somber affair full of stern toasts in coattails.
By the Madmen era, things got a bit more debauched. The most legendary tale from this era involves little people popping out of cakes at Jimmy Stewart's stag party the night before his wedding to Gloria Hatrick McLean.
Like everything else in American culture, things reached a pinnacle of excess in the 1980's. This is when the trope of the all-out, all-night, marriage-threatening escapade was born. Vegas, strippers, booze, trashed hotel rooms … you get the idea.
Do You Know The "New" Bachelor Party?
These days, people are getting married later in life, friends are more far-flung, and just getting soused isn't enough proof of a good time. Millennials want everything to be more meaningful and more entertaining than in generations past.
When I got married, I knew exactly what I wanted: go karts (#36), lunch at my favorite sandwich shop (#26), a crawl through my favorite local breweries (#2), and an early bedtime (not on the list, but totally OK if that's what you want). But more than that, I wanted time with my favorite people. It's probably the only time my brother-in-law will hang out for an entire day with my best friend from college, and I'll remember it forever.
Without even realizing it, I had a new, 21st-century style bachelor party. One that focused on a few key things and left a lot of the stereotypical tropes behind.
Which begs the question…
What makes a great bachelor party?
Four elements … and a little something extra:
Fun. First and foremost, the party needs to be fun. Without fun, no other piece matters. Whether it's the hugeness of the budget or the dedication to the Lord of the Rings theme, there needs to be an element of playfulness … even absurdity.
Fellowship. Camaraderie within the group is as important as celebrating the groom. Whether the groom wants a big, sloshy bash or an intimate gathering, choosing the attendees carefully can make or break the vibe.
Food. Good food can elevate a solid hang-out to a memorable one, but that doesn't mean you need to blow your budget at a Michelen-starred hotspot. Beer and take out can still be a party if there's also awesome stories about the groom and an epic game of capture the flag.
Ceremony. It doesn't have to be ostentatious, but marking the significance of the occasion will go a long way toward making a party into a lifetime memory. My best man made t-shirts and forced me to wear a captain's hat all day. It was a small ritual, but it meant a lot.
A great bachelor party combines all these elements to make something truly special: an unforgettable experience. And it's the focus on experiences – rather than consumption – that defines the new bachelor party. 
Into motorcycles? Have your core group of buds do a track day and learn how to drag a knee from professional racers.
Love role-playing games? Assemble the ultimate quest for an epic 12-hour D&D marathon.
Passionate about food? Hire a master chef to teach you and your buds how to grill the perfect steak.
How to Plan a Bachelor Party: 6 Steps to Start
If you're in charge of planning the party, here's a quick how-to that will ensure that you're ticking all the right boxes.
Determine the groom's expectations for the party. This doesn't mean fulfilling every item on a wishlist, but get a real sense of what vibe the groom wants
Set the budget. This is second on the list because, for most people, it's a huge factor in deciding what can happen. Be reasonable from the outset, and consider the financial situations of the people you'll be inviting
Figure out early on what the groom will be responsible for financially, and what you're willing to ask the other attendees to contribute
Pick the guests and determine their availability. Refer to #1 on this and go with the groom's wishes. If he wants a small group, facilitate his wishes
Communicate dates, expectations for costs, and whether any part of the day/weekend will be a surprise for the groom to attendees. And do it in a timely fashion, especially if it involves travel. Send a Doodle request with options for proposed days or weekends to determine availability
Give yourself plenty of time for things like having t-shirts made or custom posters for the Airbnb. Even in the age of 2-day free shipping, these things take time to design, order, and ship
That covers the basics, but for a truly next-level bachelor celebration it's worth adding a few touches for some memorable polish…
Come Up with Some Thoughtful Touches
Whether you're a best man planning a big weekend or the groom putting together an afternoon get-together, it's often the small things that leave the biggest lasting impression. In fact, you can pick literally anything on this list … as long as you make it your own with a few meaningful touches, it will be unique and memorable. 
My best man made me a custom t-shirt for my bachelor day. Every time I wear it I remember how much fun we had and the feeling of all my best dudes in one place. Other than the high-end Norwegian skillet we got as a wedding gift it's probably my favorite thing from the whole weekend.
So how do you add thoughtful touches?
When in doubt, go personal. Custom t-shirts are always a fantastic keepsake. Or engraved pocket knives. Or it could be having everyone's favorite micro-brew on hand. Or a mix you put together on Spotify and share with the whole crew.
It also doesn't have to be strictly physical objects. Take some time to reminisce. The blend of people that gathers for a prenuptial party is a unique crowd, and there are bound to be some awesome stories about the groom that not everyone has heard.
A well-timed, serious and loving toast to the groom and his new marriage may be the most thoughtful thing a guy can do at a bachelor party.
The point behind thoughtful touches is this: Making a big deal out of the fact that you're getting together at all. Unless the groom is a cold-hearted reptile person, he'll appreciate the significance and the effort you put into making his ultimate party both fun and memorable.
For more on this, take a look at our 12 Sacred Best Man Duties for some great pointers on how to do the job right.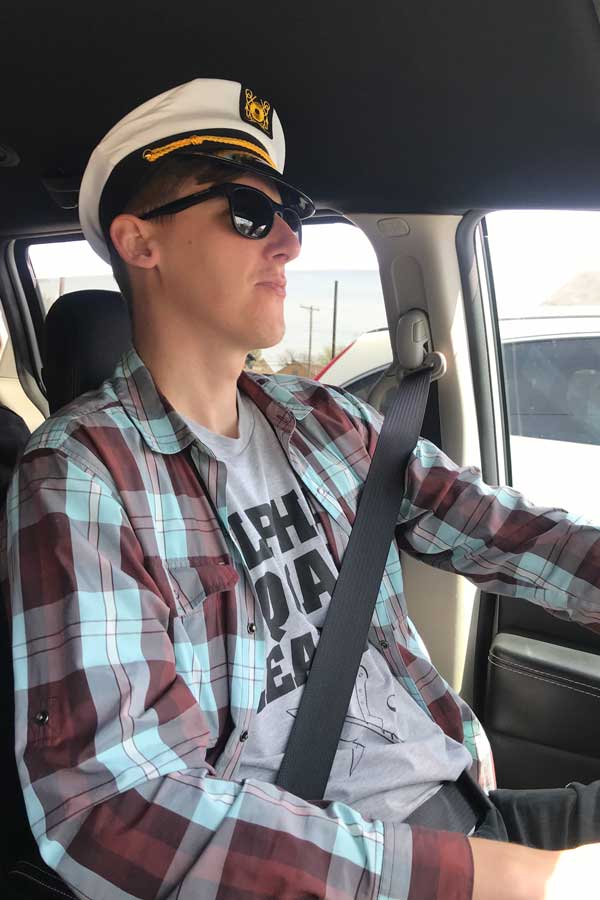 The captain's hat and t-shirt my groomsmen had me wear for my bachelor party
A fun poster greeting a groom at the entrance of the AirBnb where the bachelor party was based.
The Ultimate List of Bachelor Party Ideas
Some people want a blowout to celebrate their last days of unmarried independence, but for some it's a chance to chill out amid the craziness of wedding planning. Take some time to figure out what you (or your friend) really wants.
Some of these ideas are enough stand-alone, but really they're meant to be mixed and matched. We've divided the list into a few categories. If you know generally what you want to focus on, this can be a great way to start building your night (or weekend).
One example bachelor party scenario:
Get an Airbnb downtown in a cool city (#64), do a VR experience (#44), followed by drinks at a cocktail bar (#5). Next, head back to your Airbnb, set up your old N64 for a Mario Kart tournament (#31), order pizza, and tell stories. The next day, go to lunch at a brewery (#1) and an NBA game (#57). Or rent canoes. Or play kickball (#32).
The combinations are endless, so dive in!
Pre-Marriage Mixology
1. Brewery Crawl
Most mid-to-large sized cities in the U.S. have a few (or more than a few) breweries popping up, so this makes for a fun, laid back day full of tasty suds.
2. Distillery Tour
You'll want to look into this one to find a distillery with a tour that's fun, interesting, and includes enough booze to make it worth your while, such as the "Bourbon Legacy Tour" at Woodford Reserve.
3. Beer Making Workshop
Learn how to set up, start, and polish a home-brewing rig.
4. At-home Cocktail How-to
Hire a bartender for the night to show you how to make a great Sazerac, Old Fashioned, or vodka martini (stirred, not shaken, of course).
5. Tell The Groom's Life Story In 8 Cocktails
Use the places he's lived, visited, important people, and inside jokes to craft a tour through the groom's biography in booze.
6. Dinner At A Winery
If you favor grapes over grain, hit up a winery for a long dinner and let the sommelier set you up.
Choose Your Own Adventure
7. Axe Throwing
Absurd and trendy as it is, axe throwing is serious fun. It's also having such a moment that there are no less than 5 in the mid-sized suburban city where I live, so there is surely one near you.
8. Shooting Range
Nothing says "Hey man, you're doing something really big here and I'm really proud of you" like shooting some targets together.
9. Shuffleboard
If you happen to live near a kickass shuffleboard club, such as the Royal Palms in Brooklyn, that game is a surprisingly excellent way to spend 4 hours.
10. Archery
11. Fly-tying And Fishing Experience
I was not aware until recently how complex and borderline magical fly-tying is. There are a lot of places that will do weekend workshops on tying flies and fly fishing, but if you happen to live in the Minnesota region, North House Folk School looks incredible.
12. Paintball War
13. Charter A Boat
Where there's water, there's a boat to rent and a captain to hire.
14. Hot Springs
15. Dude Ranch/Herd Cattle
Just like City Slickers. Start your research with the Dude Ranchers' Association.
16. Overnight Rafting Trip
17. Skydiving
18. Trampoline Park
19. Survivalist Experience
For a weekend, you can learn how to build fires, craft shelters, and hunt for food from seasoned survivalists. Check out Coalcracker Bushcraft for a start.
20. Epic Capture The Flag Game
With a catered dinner afterward.
21. Disc Golf With A Mobile Bar
Gastronomy For Guys' Night Out
22. Burger Crawl
Burgers are the perfect high/low food to build a day around: smash-patty diner style for lunch … high-end steakhouse for dinner.
23. Make A Feast At Home
Keep it super local and put on a feast of the groom's favorite foods.
24. Hire A Sushi Chef
Gorge on tempura shrimp and sake
25. Travel The World In Your Town
Find the best restaurants to represent the continents.
26. Tell A Story With Food
Using food, craft a meal where each course or dish references the story of the groom's relationship, or the story of how he met each of his groomsmen. For a truly profound melding of biography and cuisine, combine with #5.
27. Go Camping, But Take The Food Very, Very Seriously.
What's the absolute best campfire food imaginable? Start here.
28. Childhood Favorites Food Tour
Find the best cheeseburgers, donuts, mac 'n cheese, and fish sticks in town. And by "best," I mean worst.
29. Go Full Medieval
Get the groom a crown and an awful, giant goblet to drink out of. Or, better yet, make him drink out of this ox horn tankard at your local Ye Olde Dinner Theater
30. Cheese-making And Pizza Night
Get 3 of these, 5 of these, 2 pounds of pepperoni, and a couple bricks of beer.
You're welcome.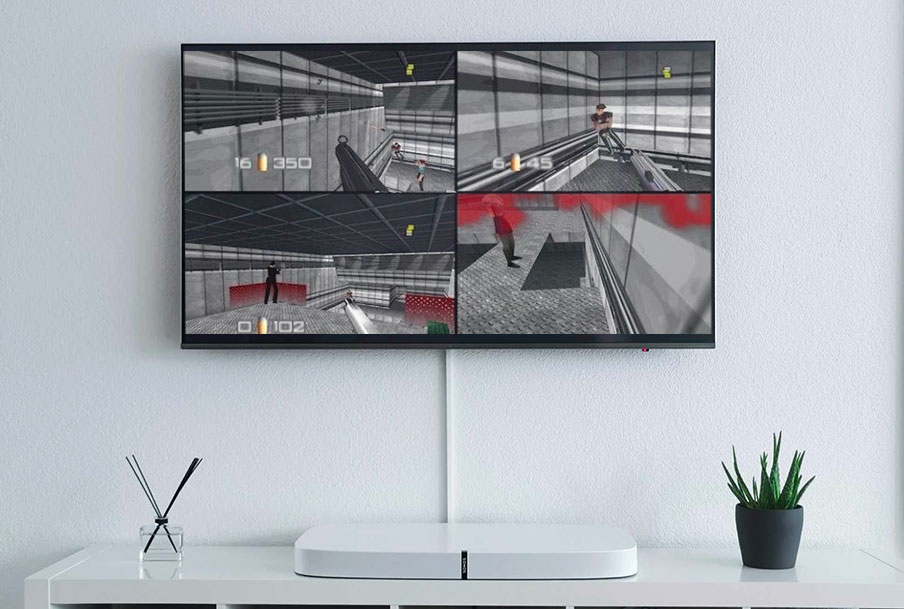 It's All About Nostalgia
31. Vintage Video Game Night
Nothing beats sourcing an old N64 for a night of Goldeneye or Mario Kart.
32. Field Day
Four square, kickball, ping-pong, cornhole – rent a local park shelter or gym and have the ultimate day of games and competition!
33. That Epic Spring Break
Remember that utterly gnarly trip to Cancun that almost went bad but turned out amazing (especially with in the run-soaked sepia tone of memory)? Recreate it with a return to the scene of the crime(s); update it by picking a more dignified list of activities (and alcohols).
34. That Epic High School Party
Mexico or Florida not in the travel budget? Crash your buddy's house for beer pong and war stories about the most epic high school parties you shared together.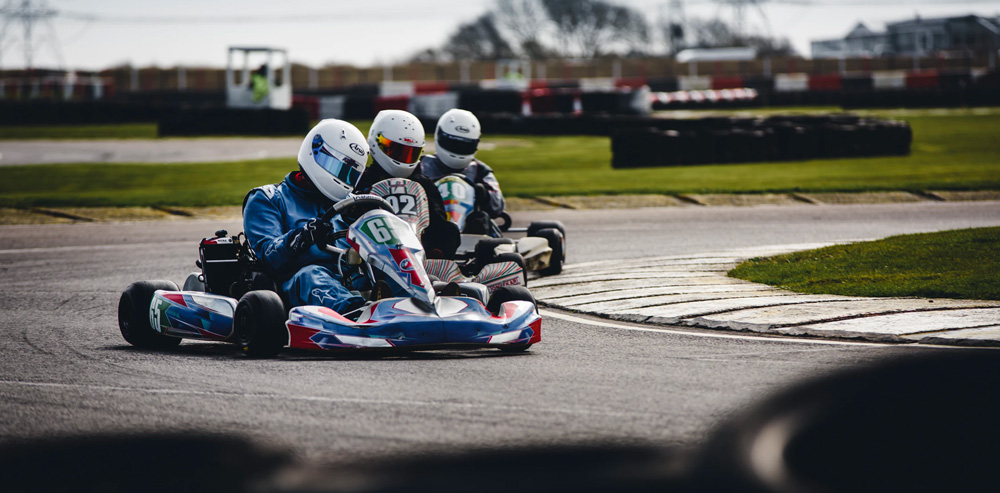 Start Your Engines
35. Exotic Car Experience
Most cities have someone who'll let you rip around in a Ferrari. Find them, and kill tires.
36. Karting
Whoever said go karts are for kids hasn't driven one lately.
37. Car Repair Lesson
This could be especially fun if you have a whole weekend to kill and want to take a Saturday to learn something next-level, like changing the drive belt.
38. Go To The Drag Races
There is probably a drag racing event near you. Where I live, they happen every Saturday night at midnight through the summer.
39. Ride Trikes Down Route 66
Ok, I struggled with this one because trikes are WAY less cool than motorcycles, but not everyone rides! Suck it up, rent protective gear, and hit the road.
40. Travel To A Race
Whether it's the Indy 500, Formula 1 in Austin, or NASCAR in Daytona, make the race the destination and build a weekend around it.
For Movie Fanatics
41. Rent An Indie Theater
Screen the groom's favorite movie in your very own movie house (for the day).
42. DIY Movie Night
The budget option of renting your own theater: rent a nice projector and have a movie marathon.
43. Dinner Theater
If there's an Alamo Drafthouse in your town or where you're traveling, hitting up dinner and a movie could be a great prelude to the evening.
High Tech Experiences
44. VR Experience
45. Watchmaking Workshop
Go big and check out these classes in Switzerland.
46. Drone Racing
This is a great add-on activity because you can rent drones just about everywhere.
47. Model Rocket Building And Launch
48. Private Observatory Time
A lot of non-profit observatories, such as the Robert Ferguson Observatory in Sonoma County, will let you rent the space for the night to check out the wonder of the night sky.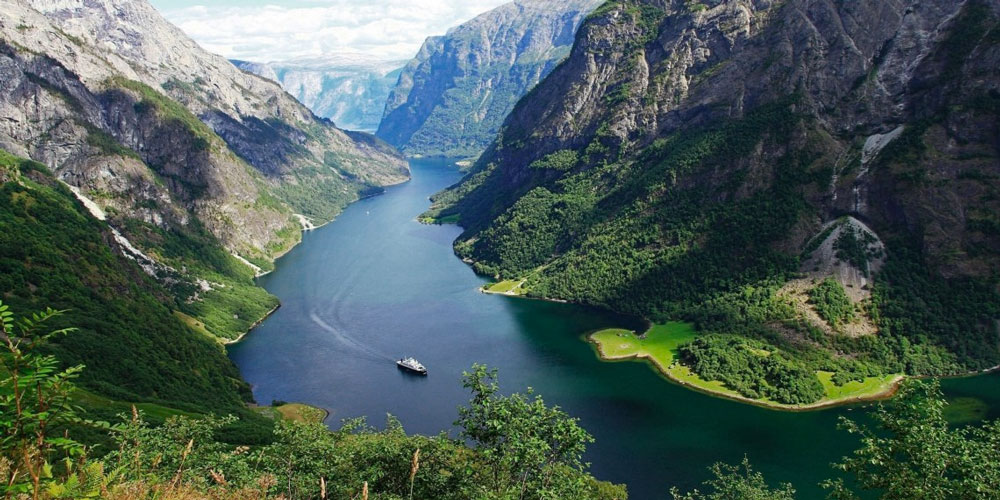 Get Out Of Town (Or Country)
49. Fjord Tour In Norway
50. Rv Through Iceland
51. Coffee And Wine Tour In Italy
52. Beer And Waffles In Belgium
53. Summer Hike On The Muir Trail
Whether it's for a day or a long weekend, take some great food and get to Washington.
54. Northern Lights in Sweden
Abisko National Park in northern Sweden is one of the best places to see the aurora borealis in the world. If you're planning a winter bachelor party, you could do worse than spending a few days skiing, watching for northern lights, and relaxing in the sauna.
55. Cigar Trail Through Cuba
56. Beach House In Belize
57. The Big Game
Build a weekend around whatever sporting event the groom loves. Splurge on great tickets, rent the most obnoxiously large truck to tailgate (even if it's tennis), and everyone has to be megafans for the day.
58. Sample Weed Farms In Colorado
59. Rent Scooters In Montreal
61. Mountain Biking In Arkansas
Surprise! One of the best mountain biking parks in the country is in Bentonville, AR.
62. Surf Camp In Porto, Portugal
Even if you're a beginner, you can learn to surf over a weekend. The protected beaches in Porto, Portugal are considered some of the best in Western Europe, and a great place to learn.
63. Rent An Estate In Scotland
64. Check out Airbnb or Cottages n Castles for estate rentals.
Get Your Hands Dirty
65. Metal Working
There are a lot of metalsmithing workshops out there, especially for small projects like rings and cups.
66. Woodworking Workshop
North House Folk School does weekend Adirondack Chair workshops.
Spicy Ideas For Homebodies
67. DIY Brazilian BBQ
Who doesn't love meat on a spit?
68. International Cigar Tasting
Gather the best cigars your group can afford, hitting the different regions, and do a serious tasting. You'll need bourbon as well.
69. Get Spiritual
If the groom is religious or spiritual, take some time to mark the occasion with a ritual or token.
70. At-home Poker Game and/or Lesson
Hire a card shark to show you some poker tools. Then get ready to lose some money to the groom.
Bachelor Party FAQs (That We Get A Lot)
Now that you've got a dozen or so truly excellent ideas kicking around, what about some common questions and pitfalls? We've got you covered.
When should you have a bachelor party?
This is pretty open-ended these days. I had mine two days before my actual wedding because I just didn't have time to do one earlier.
If you're going to do a whole weekend, we recommend 2-3 months before the wedding so that you have plenty of time to decompress afterward and avoid any scheduling interference with the wedding itself. .
Who should be invited to a bachelor party?
This is entirely up to the groom and no one else, unless he delegates that responsibility. If he wants his dad there, his dad is invited. I'm personally a fan of the "no older relatives" rule because no olds = truly cutting loose. But that's just me.
Do groomsmen pay for the bachelor party?
The rule of thumb is that if there's travel involved, the groom pays his way to get there and chips in for accommodations, but the groomsmen pay for the drinks, food, and entertainment. It's a big ask, but just remember – he'll do it for you someday.