What our favorite movie and TV characters wear on their wrists can speak volumes. And, we've included some affordable alternatives for the everyday hero who doesn't have a blockbuster budget.
Product placement aside, the wristwatches selected for movies and TV show characters tell us a considerable amount about their natures and personalities, working in tandem with costume design to communicate factors like their backgrounds, hobbies, financial status, occupations, motivations, and more. Sure, the leading man may be wearing a Rolex, but is it an 18-karat gold President or is it a weather-beaten vintage Submariner? And what does it say about him either way?
Rolex Submariner – The Workhorse
"I looked over and saw the most beautiful watch I had ever seen," Sylvester Stallone recalls in Matt Hranek's recommended tome, A Man and His Watch, referring to his first look at a Rolex Submariner. "The strength, the simplicity, the masculine shape—it was perfect."
In the more than 40 years since Sly first spotted one on Gregg Allman's wrist, the venerable Rolex Submariner has grown in reputation and recognition to become one of the most recognizable watches in the world, familiar even to non-enthusiasts. Much of this pedigree no doubt comes from its ubiquity on the wrists of some of the most iconic and stylish stars of cinema.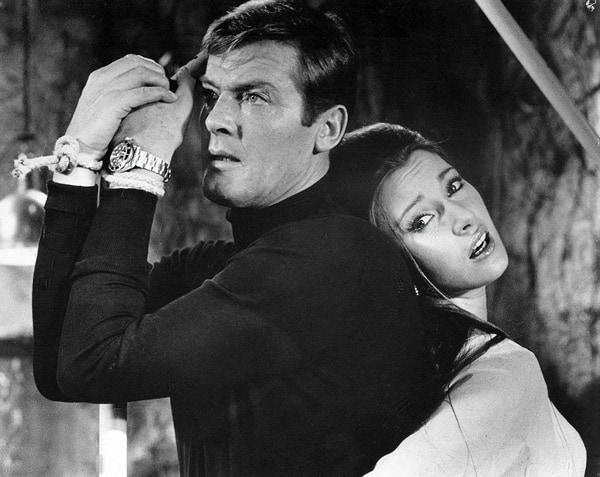 The Submariner was almost a decade old by the time it was introduced on Sean Connery's wrist in the inaugural 007 big-screen adventure, Dr. No (1962). The Submariner would be James Bond's watch well into the Roger Moore era in the 1970s, by which time it had also been adopted by the likes of Robert Redford (who, like Moore, wore a ref. 5513) and Steve McQueen (who sported a somewhat rarer ref. 5512). The actors wore their Submariners off- and on-screen, with McQueen famously wearing his in The Hunter (1980) while Redford rocked his Rolex in the political-oriented films The Candidate (1972) and All the President's Men (1976).
Although it's a classic dive watch, the Rolex Submariner doesn't necessarily denote that its wearers spend most of their time underwater. In fact, the Submariner radiates versatility, and is appropriate with everything from a pinstripe suit to a polo shirt and shorts, indicating someone who appreciates the value of both. Forty years ago, when the Submariner dressed the wrists of guys like McQueen, Moore, and Redford, it was the watch of the honest and hardworking everyman; someone who could fight raging fires in a 138-story building, navigate the murky world of politics and come out on top, and save the world from megalomaniacs.
After decades as the work horse's watch of choice in various movies and TV shows, the Submariner's price has skyrocketed—which cements its place on the wrists of guys perhaps more familiar with the boardroom than the beaten trail. However, every Sub wearer—no matter their occupation—appreciates its locus at the place where refined form meets reliable function.
Affordable Alternatives:
Rolex President – The Boss
There actually isn't a watch called the "Rolex President", though its executive moniker has become a convenient shorthand to refer to a Rolex Day-Date on the distinctive President bracelet, introduced in 1956. It's been reported that the watch many refer to as the Rolex President was designed for and presented to Dwight D. Eisenhower during his term as the 34th President of the United States, though the piece presented to Ike in 1951 (before he took office) was actually a plain Rolex Datejust on a Jubilee bracelet. "Mister President" himself, JFK, supposedly received an all-gold Day-Date President from Marilyn Monroe the same night she publicly serenaded him for his 45th birthday, but it was his successor, Lyndon B. Johnson, who was the first sitting U.S. President known to actually wear one.
In the decades since, the Rolex President has taken on a new life as the choice of ambitious and possibly ruthless individuals with their eye on presidential power… if not the title itself.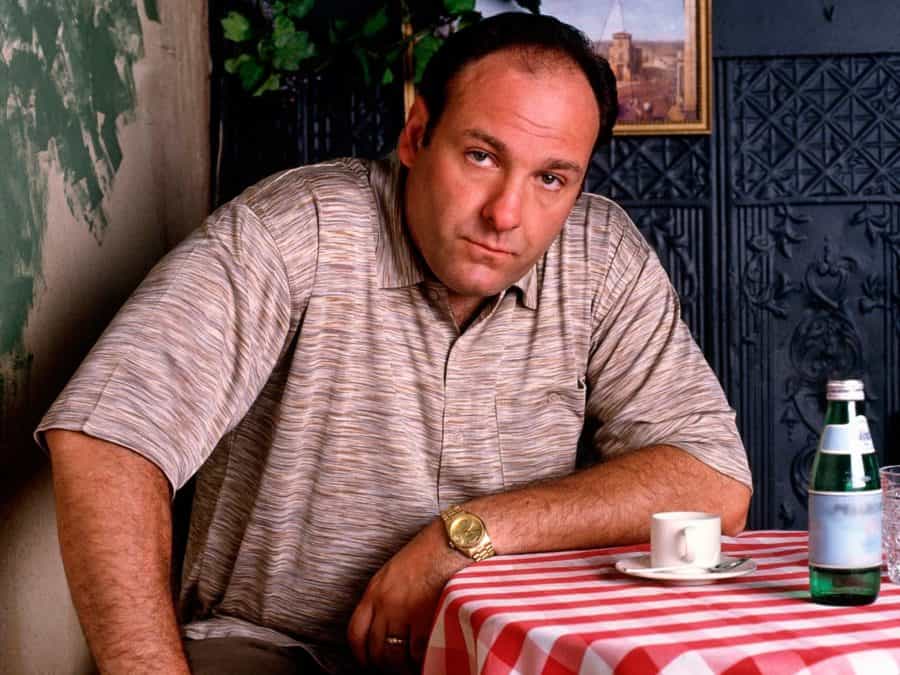 As New Jersey mob patriarch Tony Soprano on HBO's The Sopranos, James Gandolfini wore an 18-karat yellow gold Rolex President throughout the series. The current Academy Award-nominated Vice (2018) depicts Christian Bale's Dick Cheney, one of the most powerful vice presidents in modern American history, sporting a yellow gold Rolex President just as the real-life Cheney did during the Bush administration.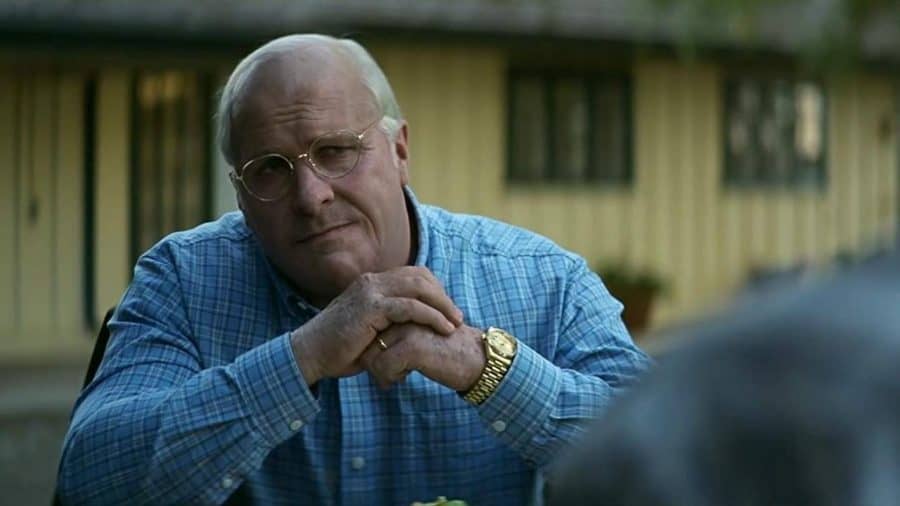 Affordable Alternatives:
Cartier Tank – The Gentleman
Few contemporary men's watches resemble the elegant Cartier Tank. Modern men may dismiss the watch's graceful design as too feminine, perhaps unaware that Louis Cartier based his innovative design on the Renault tanks he observed during World War I. Cartier introduced his watch in the years following the war; it became the first mass production men's wristwatch and broke ground over the course of the roaring twenties as men transitioned from their traditional pocket watches to the new wristwatches.
The classic Cartier Tank remained the pinnacle of opulence and class, first dressing the wrists of the likes of Rudolph Valentino before it was adopted by "golden era" gents from Clark Gable, Cary Grant, and Gary Cooper to Fred Astaire, Alain Delon, and Frank Sinatra. Like those icons, the modern man who selects a Cartier Tank is quietly confident, secure in his appreciation for elegance, tradition, and timeless taste.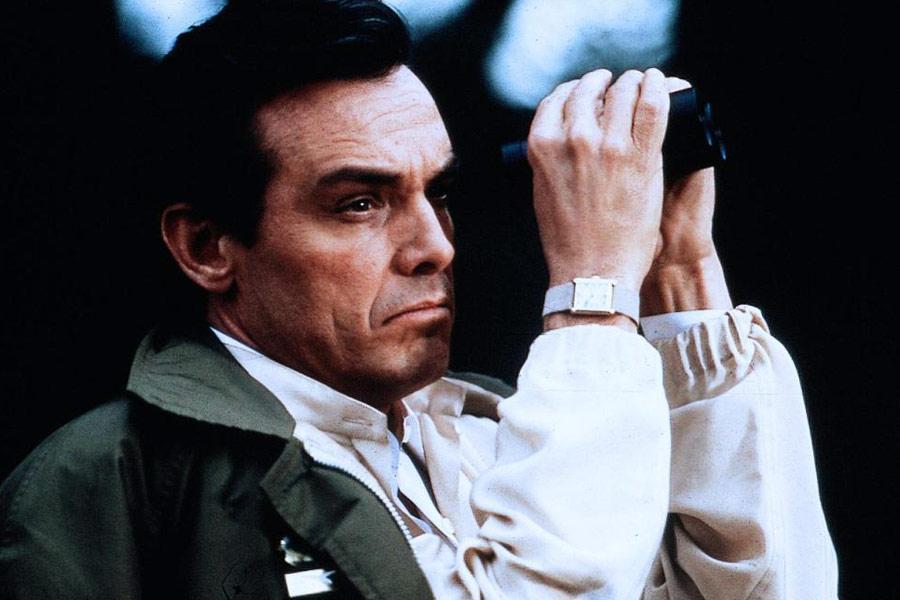 In more recent cinema, a gold Cartier Tank appeared on the wrist of the urbane Alejandro Sosa, Paul Shenar's calm, controlled yin to Al Pacino's wild, unpredictable, and ultimately ill-fated yang in Scarface (1983).
Affordable Alternatives:
Doxa Sub – The Adventurer
While more prominent dive watches like the Rolex Submariner and Omega Seamaster may be more recognizable, the venerable Swiss brand DOXA (named from the Greek word for "glory") enjoys a reputation for accurate and reliable dive watches that may be enjoyed and easily read by divers of all skill levels—in part due to the signature orange dial option that was introduced to ensure visibility underwater.
Mention DOXA watches in a group of people, and you'll soon find out if any in the group are Clive Cussler readers. Early in Cussler's writing career, he worked at a Newport Beach dive shop that gifted him a DOXA 300T dive watch with an orange dial upon completion of his book. "You were 'big-time' if you had an orange watch," Cussler recalled during an interview with Marc Levesque. When he created his now-famous character of Dirk Pitt—an adventurer, marine engineer, former Air Force pilot, and experienced pilot, modeled after himself—Cussler described Pitt as wearing an orange-dial DOXA diver. That timepiece has now taken on an almost cult-like status among fans of the novels.
Dirk Pitt wasn't the only 1970s hero with a DOXA on his wrist. Robert Redford took a break from his signature Rolex to don a DOXA in Three Days of the Condor (1975). Redford's character, an adventure-reading CIA researcher, wears a stainless DOXA SUB 300T Sharkhunter on a dark brown "bund" strap, the functional leather cuff popularized by German pilots to prevent temperature extremes of the metal watch from affecting the flier's skin. (Unlike Major Pitt, Redford's Joe Turner wears a DOXA with a more conventional black dial.)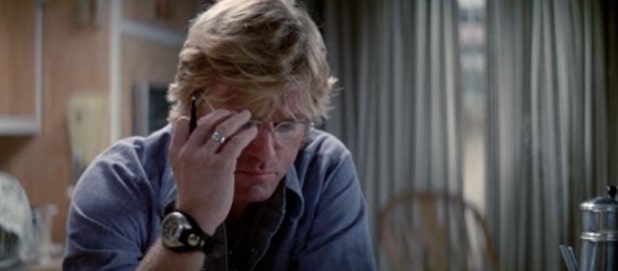 When Cussler's novel Sahara was adapted for the big screen in 2005, Matthew McConaughey's Dirk Pitt wore a stainless DOXA SUB 600T Professional with a metal bracelet and, of course, an orange dial.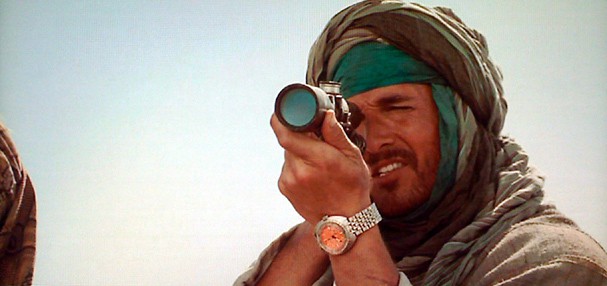 A DOXA SUB will almost always be seen on the wrist of a man who takes adventure seriously… and likely knows his way around underwater.
Affordable Alternatives:
The distinctive look of the DOXA has yet to be truly adapted by any reputable watchmaker, but you can have a decent diver with an orange dial for less than $300. Check our Primer's guide to the best affordable dive watches under $250.
Omega De Ville – The Connoisseur
After nearly a decade focusing on its all-encompassing Seamaster series, Omega branched its luxurious De Ville dress watch into its own line in 1967, horological proof of Coco Chanel's tenet "simplicity is the keynote of all true elegance." The Omega De Ville nomenclature echoes the premier Cadillac model from an era when that automotive marque was considered the height of opulence. A man wearing an Omega De Ville exudes a mature legacy.
Following four seasons of professional growth—despite personal turbulence—on Mad Men, Don Draper (Jon Hamm) strapped on an Omega De Ville (with a black dial and black leather strap) that became his timepiece of choice for the remainder of the show. Don worked his way up the automotive circuit from base-model Buicks and Dodges to a Cadillac DeVille (showing the world that he's "arrived," according to a GM salesman), and was finally ready for a watch befitting the man who's arrived. There's a reason Don's Omega De Ville is the only possession he retains after shedding the expensive trappings of his old identity (including the Cadillac itself) during the show's final season.
The Omega De Ville is frequently seen as the watch of choice for characters of considerable means but few possessions. Consider George Clooney's character in Up in the Air (2009), career consultant Ryan Bingham, who spends his life continually on the go with nary a home base as he nears his ten millionth mile traveled. True, Clooney is an Omega ambassador who is likely contractually obligated to sport the company's wares in his films, but the fact that Ryan wears a De Ville Hour Vision is appropriate for a character whose maximal budget co-exists with his minimalist lifestyle.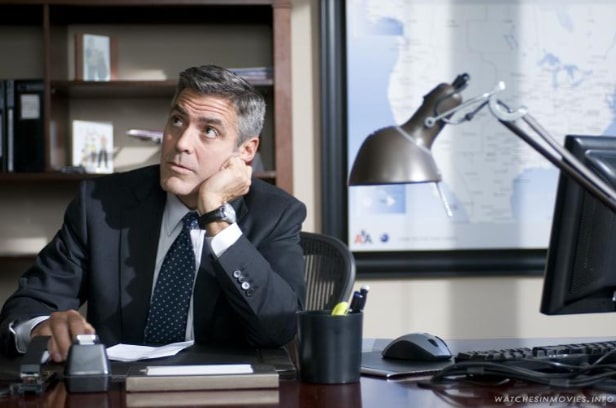 A gold Omega De Ville is also the timepiece worn by U.S. President Jed Bartlet (Martin Sheen) on The West Wing. With teams of aides, assistants, and security watching over them 24/7, presidents have little need to carry personal items like wallets or keys. The unofficial "uniform" of the office—dark suits, white shirts, and somber ties—also precludes much in the way of personal expression. Thus, wristwatches provide one of the few outlets for sitting presidents to exhibit their personal taste. Bartlet's choice of a gold De Ville explains to the audience that this president is a man of quiet but considerable taste who appreciates luxury—but chooses not to flaunt it.
Affordable Alternative:
TAG Heuer Monaco – The Fast Mover
Not only are TAG Heuer Monaco wearers curious about the time, they need to know how much time they have left. For Steve McQueen's professional race car driver in Le Mans (1971), the classic Heuer Monaco ensured that he would be fastest around the track.

For Walter White (Bryan Cranston) on Breaking Bad, the gift of a TAG Heuer Monaco was not only a symbol of friendship from his erstwhile mentee Jesse Pinkman but also a reliable timepiece for a cancer-stricken drug kingpin for whom every second counts before his own time runs out.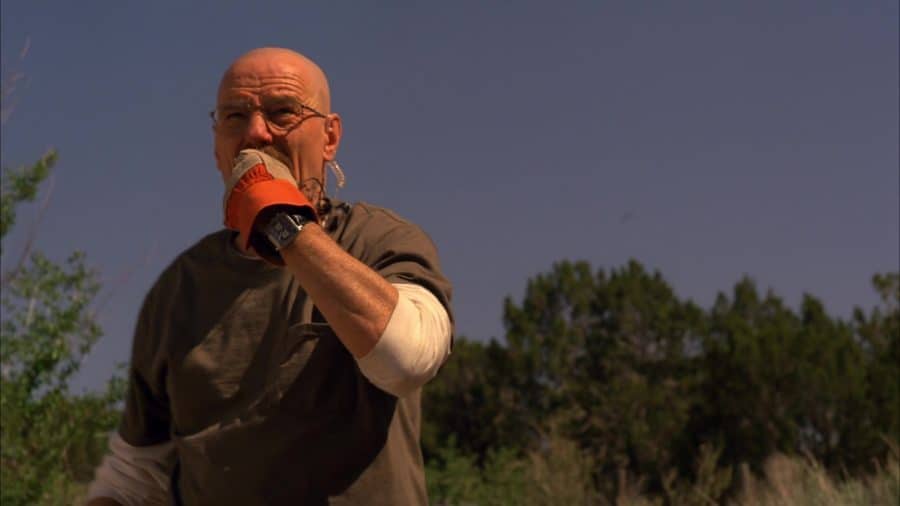 Nearly 50 years after McQueen wore a Monaco on his wrist with the Heuer Monaco logo stitched on his racing uniform, the distinctive Monaco with its hallmark squared blue dial (and two square sub-dials) remains a proud and prominent standout among TAG Heuer's offerings. "The blue-faced watch and the blue-eyed actor have been linked ever since, a timeless ode to TAG Heuer's 'don't crack under pressure' attitude," according to the TAG Heuer site.
Affordable Alternatives:
Read more:
The Best Watch Brands by Price: A Horological Hierarchy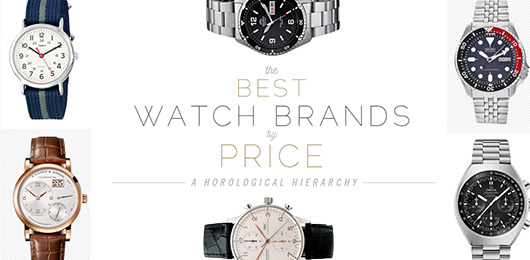 A Comprehensive Guide to Watch Straps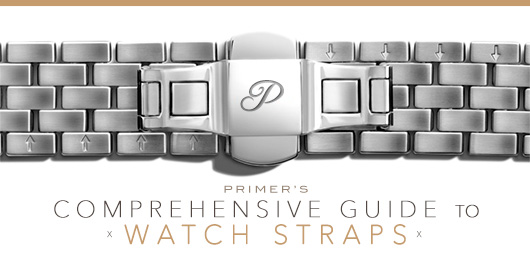 What's your favorite watch from a movie or TV show? What does your watch say about you?