A versatile spring outfit, with all items available with 2 day shipping with Amazon Prime.
The patterned short sleeve button up shirt is an absolute warm weather essential. And with reduced layers in spring, the pattern acts as visual texture.
A pair of modern loafers are a smart alternative to options like boat shoes. A slim pair will be less New England prep than boat shoes, and they can be dressed up or down. This pair from Frye has a barely-there sole, and the mid tan with the burnished toe moves them away from your dad's penny loafers.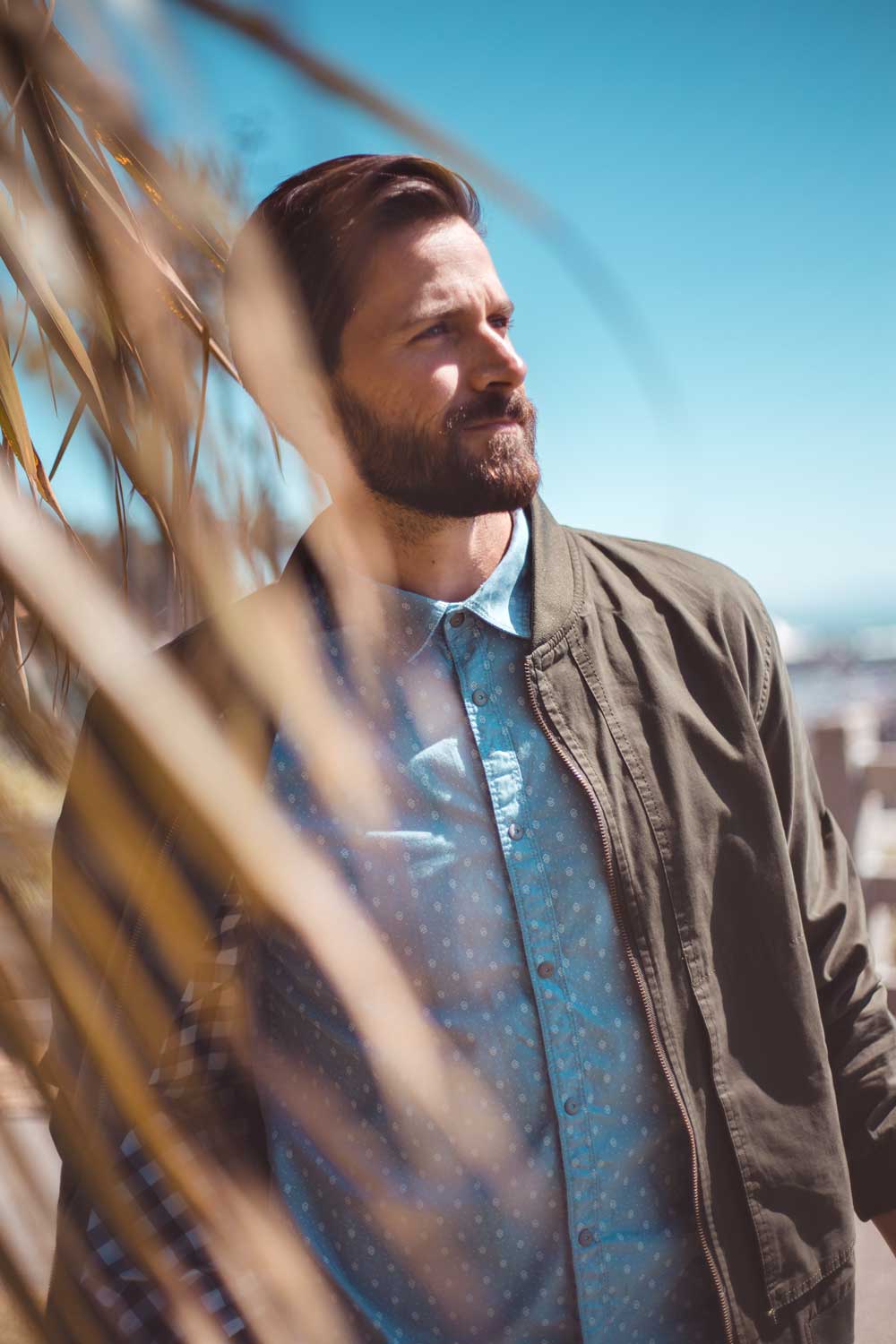 Green is one of the best choices for outerwear because it works with all shades of blue denim – unlike a blue jacket. You'll often see guys in Los Angeles choose to button their shirts all the way to the top, what is colloquially known as the 'air tie'. It's definitely a more fashion-forward option, not one I ever go for personally, but feel free to rock it if it fits with your personal style.