A fully-featured bag perfect as a weekender, duffel, gym bag, and more.
Gone are the days of your dad's ragged sports-brand gym duffel that he used for everything.
Nowadays, many guys are opting for quality, function, and a touch of style in their day-to-day carry pieces, and the venerable duffel is no exception.
We recently discovered the S-Zone Waxed Canvas and Leather Duffel on Amazon and found it to be a fantastic buy for the price. If you're looking to upgrade your gym or weekender carry, or want something with a touch more class than nylon, look no further.
Watch our full review:

Click here to subscribe to Primer on YouTube!
The Elements of a Duffel
A duffel should fulfill five basic functions to meet a threshold of versatility, form, and function:
Carry a fair amount of cargo, even if the cargo is oddly shaped or sized
Carry cargo comfortably (i.e., be fitted with shoulder strap and handles)
Carry cargo conveniently (i.e., be easy to load and unload; at or under the carry-on size limit)
Be durable and long lasting
Have an aesthetic that complements your style instead of detracting from it
The origin of the duffel bag's name speaks to the durable and long lasting requirement: The name "duffel bag" comes from the Belgian town of Duffel, where the thick cloth used in the original duffel bags was made.
Functionally, this means a proper duffel is not made from easy-fraying nylon, but something sturdier like leather or canvas.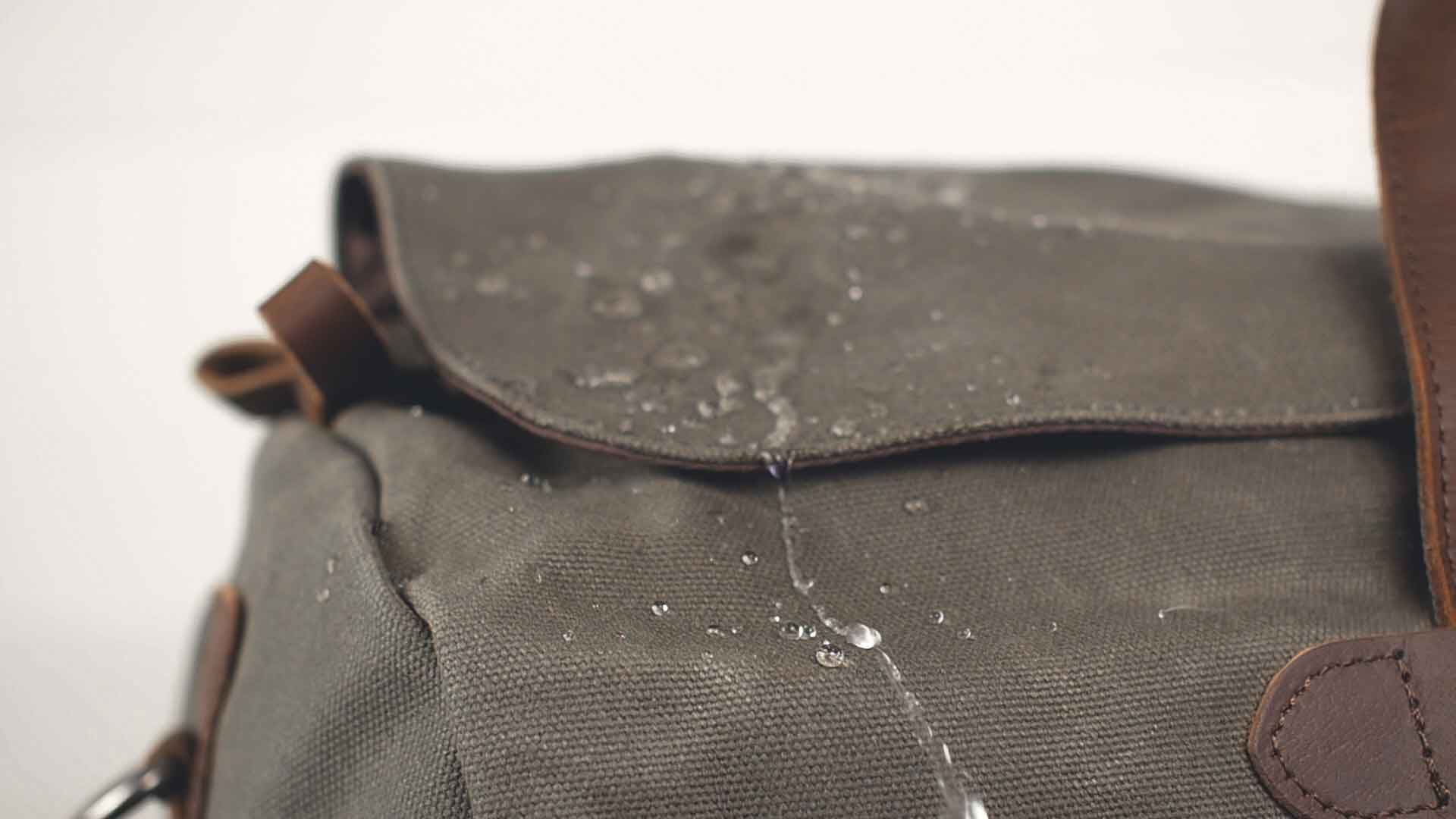 In Praise of Waxed Canvas
The S-Zone duffel fits neatly into a distinct product segment: The waxed canvas and leather bag. It's a popular style for a reason. Waxed canvas is functional, with a simultaneously contemporary and heritage connotation.
It's contemporary because modern sewing technology and quality control make waxed canvas an extremely durable and cost efficient option for water-repellency compared to leather or all-synthetic materials.
It brings an added heritage feeling because, simply put, it's been in use for nearly 200 years. Waxed canvas was pioneered and perfected in the mid-19th century by sailmakers in England and Scotland. Fast-forward to the 1950s and your grandfather likely shipped off to Europe or the Pacific with some waxed canvas gear.
After a little use the S-Zone waxed canvas will show texture and scuffing, which give it dignity well beyond its years and price point.
After using the S-Zone Waxed Canvas and Leather Duffel as a daily gym bag and small weekender for more than six weeks, we can certify it meets all the above metrics – and does it at a very attractive price point.
Fully-Featured Value at a Corner-Cutting Cost
Perhaps the best way to evaluate this waxed canvas bag is to compare its features to the premium brands it is undoubtedly meant to emulate. We're talking about well known names like Filson, Saddleback Leather Co., Frost River, Billykirk, and others.
We love these premium brands and they all make a bag you'd be happy with for decades. But with prices running into the $400s for a leather and waxed canvas carryall, it's great to know there's a quality option for well under a hundred bucks.
So how does the S-Zone stack up?
The first thing you notice is the sturdy waxed canvas material. Canvas is basically a beefier cotton and waxed canvas is infused with a paraffin or natural-based wax, either woven into or applied to the cloth, that makes it highly water resistant. On the S-Zone duffel water beads or runs off well.
While the leather build quality is good, leather is one feature that noticeably separates the  S-Zone from it's more expensive cousins. Basically, there's a lot less of it than on a Filson or the insanely leathered-up Saddleback models. This is almost certainly a cost-saving measure.
The bottom of the S-Zone bag does feature four metal studs, however, that provide some protection from wet floors or questionable locker room benches.
The interior of the bag features four small open pockets and one small zippered pocket. Otherwise, it's a straightforward one-chambered hauler lined with functional brown nylon.
Pick up the S-Zone Waxed Canvas and Leather Duffel:
What's your go-to duffel bag? Let us know below!