Custom designed templates exclusively from Primer.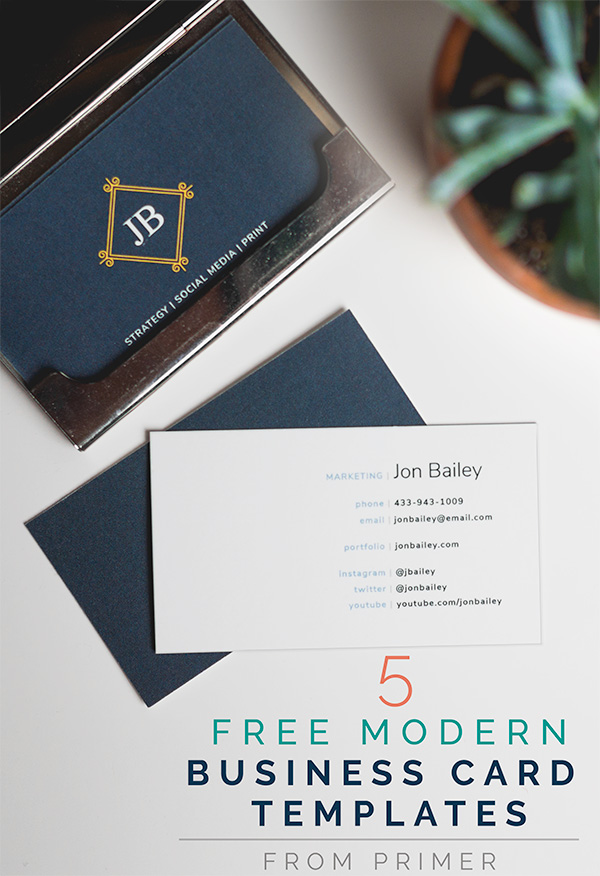 "Get yourself a card."
That's the advice I've given to hundreds upon hundreds of job seekers in my half-decade in the field of workforce development. For many of my clients, old and young alike, that recommendation comes as a surprise. In the internet age, who uses business cards anymore?
If you're smart about marketing yourself or your business, then you do.
In spite of changes in the job market, old school and upper-tier professionals still treat business cards as part of the culture. In other countries, business cards aren't just a way of exchanging info – they're a critical part of business etiquette.
On a more practical level, business cards still serve to give employers, clients, and colleagues a clear and concise way of getting a hold of you. Even now, those who are digitally literate probably won't bother sifting through three dozen LinkedIn profiles to search for your information.
Don't think you can get away with simply rattling off your information or hastily scrawling it on a scrap of napkin. Phone numbers get botched, email addresses get misspelled, and not everyone will be comfortable with creating a new contact in their phones on the fly. The effort people will put in getting back to you will be directly proportional to the effort you make presenting yourself. Being casual with your information doesn't make you look confident and laid back, it makes you look sloppy, unprepared, and even (depending on the context) disrespectful. Of course, that means not only should you have a card ready, you should have the right kind of card.
Guidelines for Business Card Design
Much like your resume, there's really no "correct" kind of business cards, only effective ones. At the end of the day, the best card to have is one that produces results. While there's always going to be some variation in what people are looking for, there are some core principles when it comes to how you should (and shouldn't) design your business card.
Be Clear
This should go without saying, but use clear, clean, legible print. If you even think about a "fun" font, I will hunt you down and recite that scene from American Psycho until you fix it.
Avoid Gimmicks
In spite of examples you might find of ridiculously creative business cards, these can often be more harmful than helpful. As memorable as it might be to have a card that folds into an origami crane, most people aren't going to make the effort. Forgetting the prohibitive cost, anything requiring your audience to put in work is risky. On that note – don't use a QR code. They're ugly, take up space, and very rarely used by anyone. There are (as with all things) exceptions, but they're few and far between. You'd be better off using a shortened vanity link.
Use Standard (3.5" x 2") Size
If your card can't fit in a wallet, it will probably fit well in the trash bin.
Presentation
Over the course of my career, I've worked tables at more conferences and job fairs than I care to count. Plenty of people have handed me plenty of business cards, and in all honesty, 90% of them wind up in the trash. Not because I didn't like the cards – because I didn't like the people.
Understand that your business card is not a substitute for human interaction – that duty still lands squarely on your shoulders. Don't expect to drop off your card and melt away into the crowd – be prepared to make an "about me" speech and be your usual engaging, charming, and charismatic self. Generating interest is the name of the game – you don't need to seal the deal, but you do need to leave 'em wanting more. Offering your card like a gift rather than a matter of routine (a powerful psychological tactic called "personalization") can dramatically increase your effectiveness. Your card is the final blow, there to give them an invitation to follow up.
Download Free Business Card Templates
To give you a great head start, Primer has designed these 5 free modern business card templates to take your business and career to the next level. They're free to download, simply pick the one that best represents your business and personal identity and add in your information. Each business card template is designed in Photoshop, with fonts that are free to download.
Then all you have to do is get them printed. Which is way less of a headache than it sounds. For these business cards, we teamed up with Staples Business Advantage, the expert office supply company's business to business program, who among an array of other services also has a great Print and Marketing Services division for business cards to brochures to signage. Staples has a huge line of business-building products, from custom print and corporate identity, to marketing collateral, customer forms and promotional products, with different programs and subscription levels to fit the size of your business.
I printed out three of the templates using Staples Business Advantage's higher-end options the luxury heavyweight, pearlized finish, and soft touch laminate. This is an important part of distinguishing and presenting yourself and your business. I can't tell you how many times I've had a really fascinating conversation with a potential employee or vendor, who then hands me a thin, floppy, too-shiny cheap-looking business card. Just like what you wear influences how others perceive your status, social fluency, and value – whether we like it or not – the aspects of your business card communicate a lot about you and your business, how successful you are, what types of clients you have, and a host of other things. That's why it's easily worth it to pay for the nicer business card options, which per card end up being a negligible extra cost.
The absolute last thing you want people to think is that you're at the stage in business that you're handing out one of the free 100 business cards you get from a run of the mill web based printer.
On top of all the other benefits, the part about using Staples Business Advantage that I like the most, is that every member gets their own account representative – with their direct email and phone number – so you have a point-man looking after your projects to make sure everything gets done fast and right the first time. The huge plus is for a lot of projects and materials you have the ability to order printed pieces online for delivery or pick them up in store. So if you could have used it, like, last week you can visit one of 1,200+ print centers inside Staples stores for same-day service. In addition to Print & Marketing services, being a member has additional benefits including customized prices, over 500,000 products, free delivery and access to workspace design and technology experts – all billed alongside your other office supply orders for pain-free expense approvals.
To print your business cards, download the template an update your information, then sign up for Staples Business Advantage and upload your modified design, or if you're feeling creative, you can create your own with their easy to use editor.
Template 1
Template 2
Template 3
Template 4
Template 5
From our editor:
I hope you find our free business card templates helpful in your business and career pursuits! I designed them to be modern, effective, and sophisticated – just like you. All my best for the amazing things to come! Special thanks to Staples Business Advantage for partnering on this piece! Follow them on Facebook and Twitter and share how your printed marketing materials drive new business with #StaplesPrint.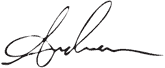 Which one is your favorite? Talk to me in the comments!