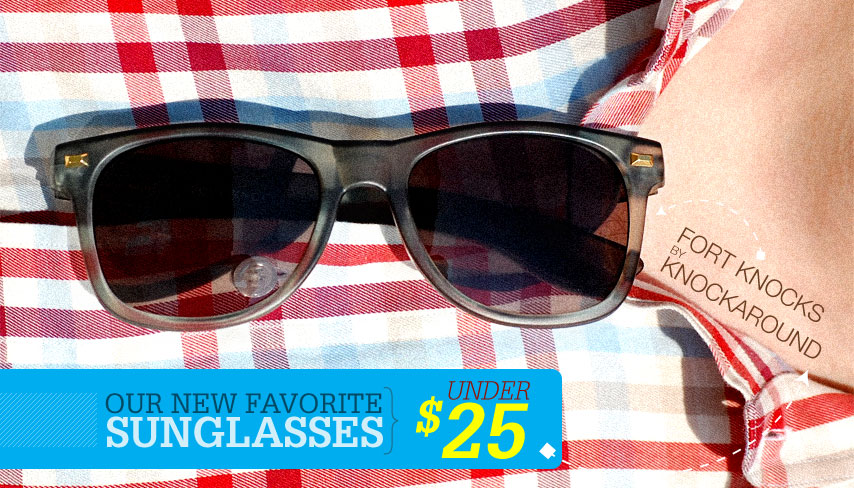 If you're anything like us, dropping $150+ on a pair of sunglasses isn't only an assault on your budget, it's impractical. Sunglasses need to be priced low enough so it isn't a nest egg emergency when you lose them, sit on them, or crush them in your messenger bag.

That's where Knockaround comes in. The San Diego based start-up offers designer-worthy shades for less than two tickets to the movies.

My favorites are the "Fort Knocks" in Frosted Grey. The translucent plastic is a welcome addition to this modern, streamlined take on the classic Wayfarer shape. The spring-loaded frames are light on your face, but don't feel chintzy in your hands.

Here's to looking great in your sunglasses on the cheap before you crush them/leave them in your friend's car/lose them to your girlfriend.

For more shapes and colors check out Knockaround's site.