Leverage Prime's 2 day shipping to build a fire costume and pick up new pieces for your wardrobe.
Every year on November 1st, still fired up from last night's party, I swear to start on my costume early for next year. Maybe I'll do some brainstorming on November 2nd. Or start combing thrift stores for good deals in the summer…
The truth is, it never happens. Halloween always catches guys off guard.
Your friends are on the fence about doing anything and then at the last minute a party comes together and you need a costume, quick. 
This year, do yourself a favor. Skip the rushed thrift store search. Definitely pass on paying top dollar for disposable junk at pop-up Halloween shops.
This year, do it all on Amazon.
With Prime, two day shipping leaves you plenty of time to put together a fire costume and return pieces that don't fit.
And we've paid special attention to choosing costume items that you can rotate into your normal wardrobe after the 31st to lessen the hit on your wallet.
This year's picks are a mix of current pop culture favorites with a couple classics thrown in the mix.
Larry David costume
Six years after its season 8 finale, Curb Your Enthusiasm is back with more of Larry David's grumpy, what's-the-deal-with-social-conventions humor. Instantly recognizable by his signature LA sitcom writer look, the Larry David costume actually provides many opportunities to add functional, stylish pieces to your closet.
Jon Snow DIY Amazon Costume
He's the King in the North and (*bites tongue to avoid spoilers*) so much more. He's also maybe the most famous leading man in the world right now, thanks to the popularity of Game of Thrones most recent season. Going as Jon Snow will set you back some coin, but with the final season still to come this could be a twofer for 2018 or 2019.
Easy DIY Ghostbusters / Stranger Things Ghostbusters costume
Instantly recognizable and – done right – a guaranteed crowd-pleaser (take it from me, I won a costume contest 90 seconds after walking in the door!), this Ghostbuster's costume is so much fun you'll want to wear it to the office.
Read Primer's complete Ghostbusters DIY costume guide with most parts available on Amazon.
Ryan Gosling Blade Runner 2049 costume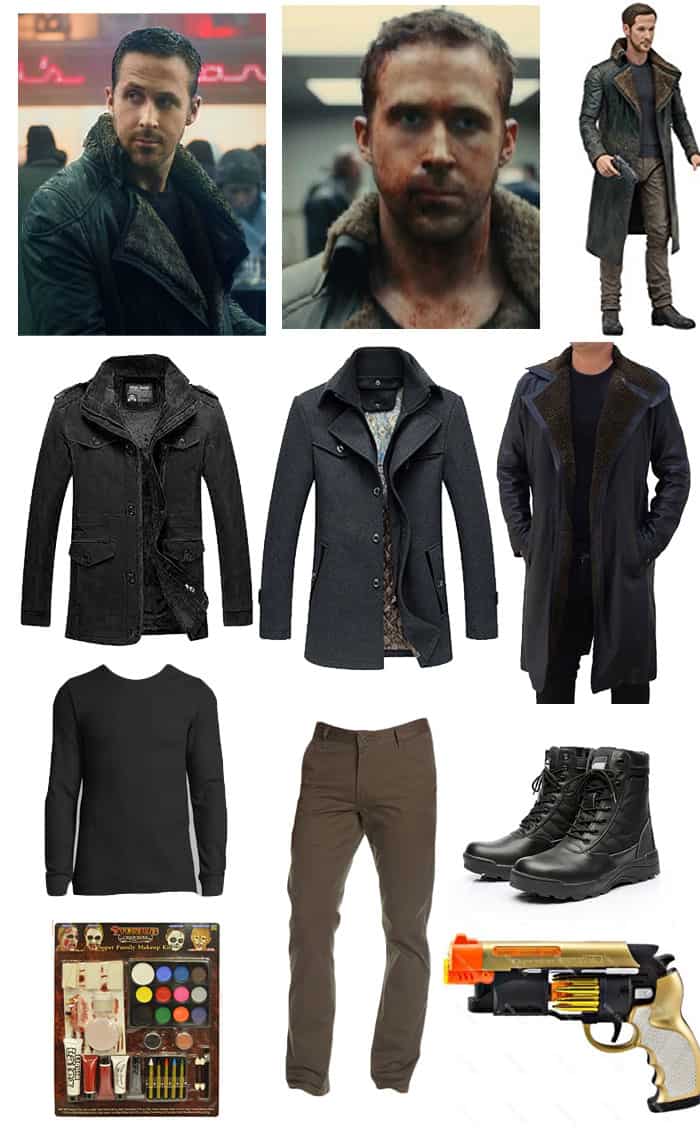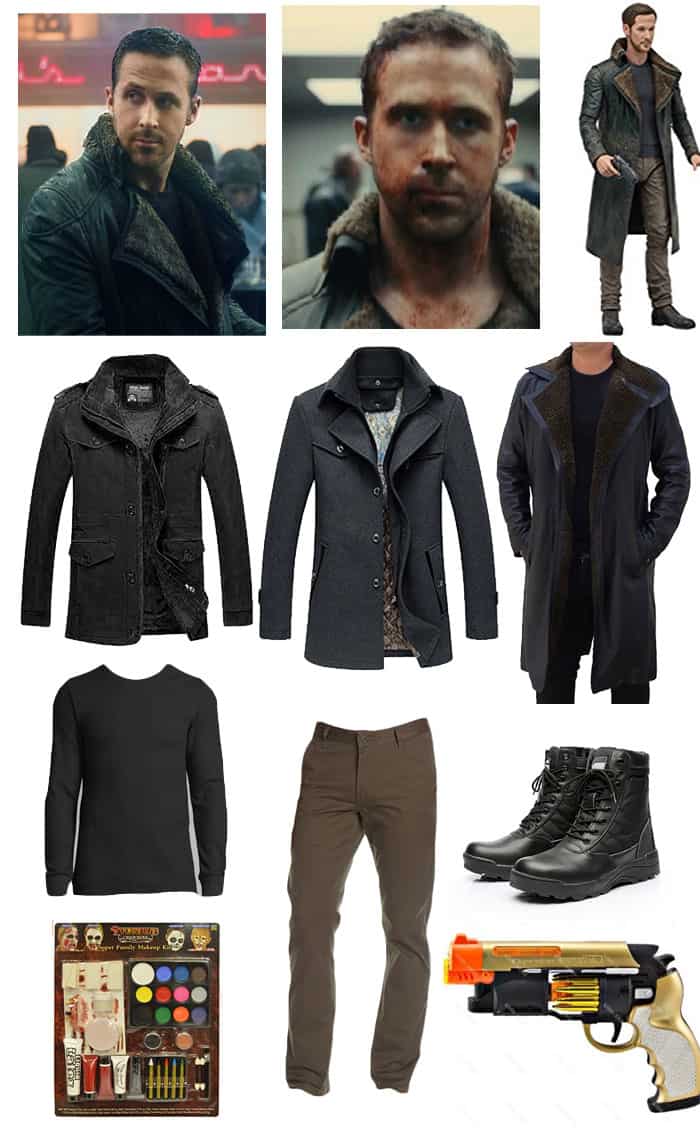 Jacket 3, screen accurate Blade Runner jacket, $200
The dystopian future looks pretty stylish in the sequel to the 1982 classic. You can shell out for the screen accurate reproduction of Ryan Gosling's shearling trench coat or opt for a more budget-friendly outer layer and nail all the details.
Rick Sanchez DIY Costume
Portal gun, $30 (cheaper at Spirit locally)
Fur for more accurately sized eye-brows, $20
Blue mustache for eyebrow (a little small but cheap), $5
Perfect for your local con and for Halloween, going as the brilliant, demented Rick Sanchez is always a good idea. Fresh off season 3 and back in the popular consciousness, you'll be ready to get rickety rickety wrecked son!
What are your favorite last-minute costume ideas? Keep the conversation going in the comments below!