You can't dress well on a budget without first knowing "what's stylish". The same goes for your place: Use these 10 paradigms of great design to inspire your choices for outfitting your home.
We've all seen them, those bachelor pads belonging to the rich and famous; you know, the ones that make you want to play the lottery? Odds are, most of them include one or two of the pieces listed below. And of course, like most things so readily available to celebrity types, these chairs and tables and sofas aren't cheap. But, just like affordable style on Primer, it's important to know what's sought after so you can find frugal versions in other places.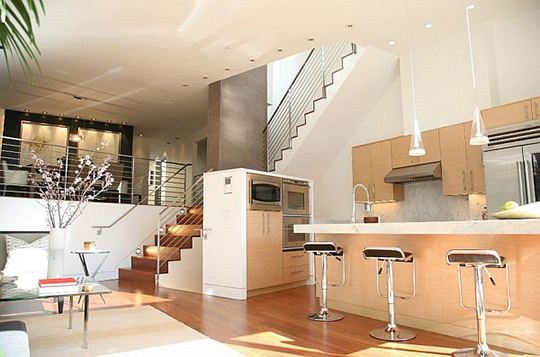 1. LEM Piston Stool
Let's begin with a classic that's relatively new to the scene, a stool designed in the year 2000 by husband and wife team Shin and Tomoko Azumi. The streamlined silhouette makes it a versatile choice for many different interiors, and the low back allows it to be easily tucked underneath the countertop. The real deal can cost $700, but cheaper ones will set you back between $100 and $200 depending on the style.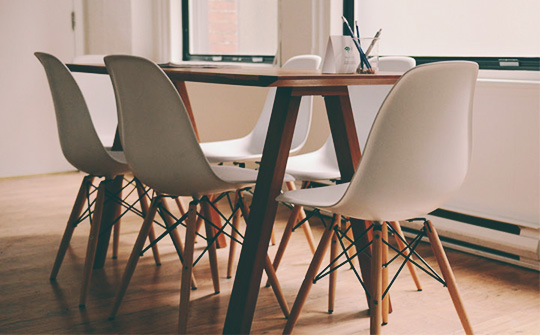 2. Eames Eiffel Chair
The Eames Eiffel Chair dates back further, to the year 1948, when another husband and wife team Charles and Ray Eames developed the Eiffel chair using the newly popular material fiberglass. They were interested in creating new shapes using updated technology, so this rounded plastic seat was born. These beauties cost $300 and up, depending on whether you get a new one or a vintage piece. Replicas can be found on Amazon for around $60.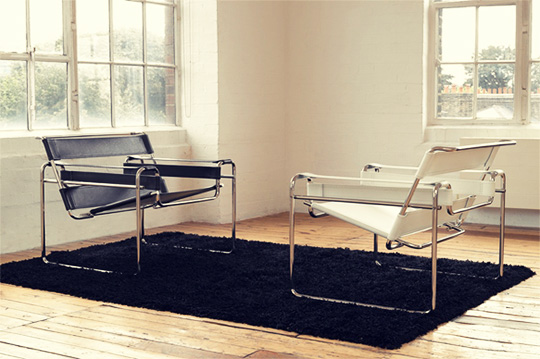 3. Wassily Chair
The chair that was later coined the "Wassily," was designed by Marcel Breuer in 1926, and produced by German-Austrian furniture manufacturer Thonet in the late 1920's. Inspired by the handlebars on his bike, Breuer used bent tubular steel and canvas fabric, which were revolutionary at the time. Like many of these iconic pieces of furniture, the Wassily chair is still in production today and an authentic one costs $2,000+. Reproductions can be had for $260.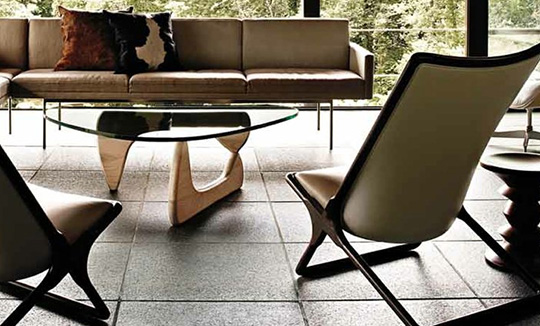 4. Isamu Noguchi Table
The Isamu Noguchi coffee table was commissioned by the design team at Herman Miller in 1947, after seeing an earlier iteration that Noguchi had created for the president of the Museum of Modern Art. The two identical curved pieces of wood used for the base gave the piece an artistic feel, so the Noguchi table was billed as "sculpture-for-use." This classic will set you back $1,600. An imitation can be found on Amazon for $260.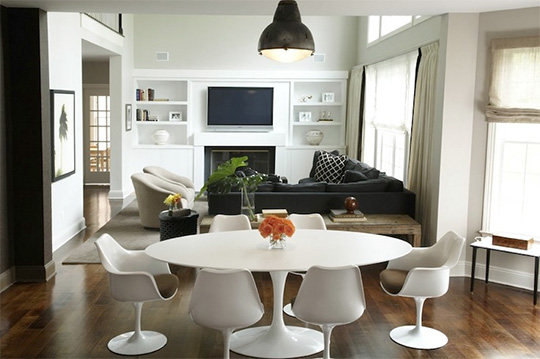 5. Saarinen Dining Table
This widely recognizable table was designed by Eero Saarinen in 1958, after five years of research and development. He was inspired to create a more harmonious table design that didn't rely on four legs. The sculptural curves give it a modern feel, while the single support makes it more functional (allowing it to provide seating for more than four people). These tables are priced between $1,000 and $2,000 depending on the style. Cheaper options can be found for $450. Ikea has a similar style for $200.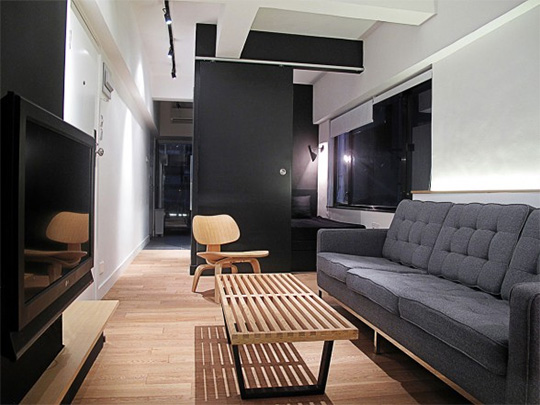 6. Nelson Platform Bench
Introduced in 1946, this bench is one of the most prominent icons of mid-century modern design. Built to be functional, it is equally useful as either a bench or a coffee table. Designer George Nelson had a background in architecture, which is apparent in the rectilinear form of this timeless bench. Expect to spend $900 on this one. Amazon has a replica for $230.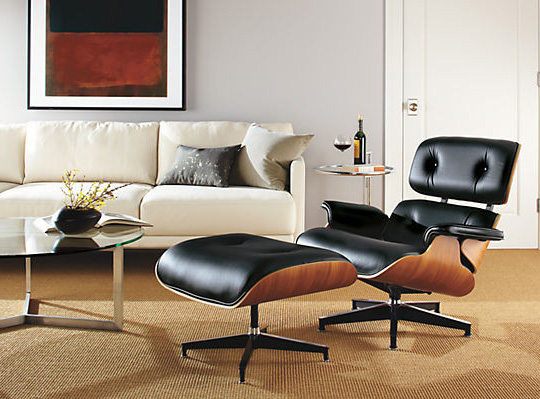 7. Eames Lounge Chair and Ottoman
One of the most well-known pieces of furniture in recent history, the Eames lounge chair and coordinating ottoman are timeless yet modern. Designed over a period of several years and released in 1956 by Charles and Ray Eames, they merged comfort with style. It has become an icon of modern style and is part of the permanent collection of New York's Museum of Modern Art. The molded plywood and leather seats are available today, but for the high price tag of over $3,000. Homage's can be found for under $800.  For something more affordable, you can find elements of the Eames in Ikea's Poang for $149.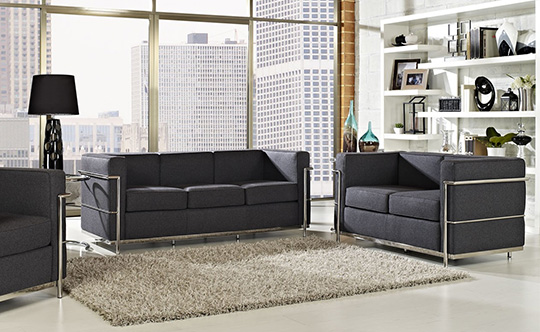 8. Corbusier LC2 Sofa
Le Corbusier, a famous architect and designer during the first half of the twentieth century, created this iconic sofa in the same style as his original Petit Lounge armchair in 1928. Rather than being positioned on the interior of the sofa, the tubular steel supports were placed on the outside, becoming an integral and memorable part of the design.
The Maxell "Blown Away" commercial that became a pop culture icon in the 80's features a Corbusier chair.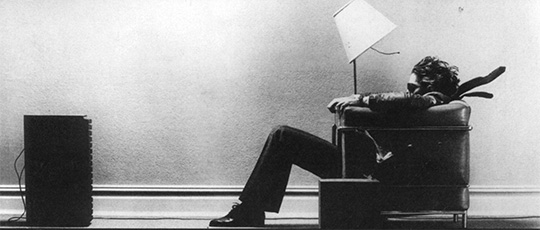 This is another investment piece, priced at about $2,000 (and more for the three seat style). Knock-off's can be found for around $800.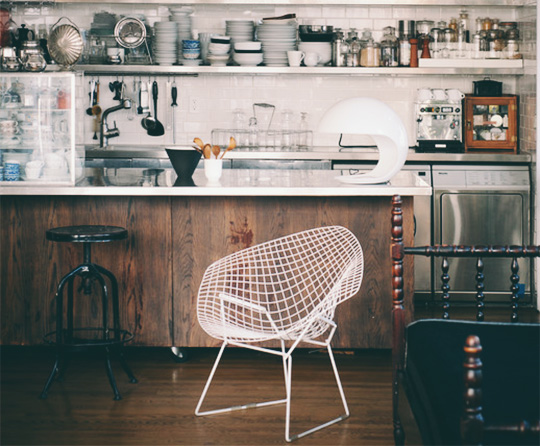 9. Bertoia Diamond Chair
In 1952, designer and sculptor Harry Bertoia found inspiration in an industrial material, turning it into a work of art that we still consider one of the most famous chairs in history. Transforming the usually angular metallic material into a rounded, almost cocoon-like shape gave the chair a most unique appearance. These chairs will set you back about $1,100 apiece. Similarly styled pieces can be found for $165.
10. Eames Molded Plywood Chair
You're probably noticing a trend by now – Eames is one of the most historically significant names in the furniture industry. Hailed by Time Magazine as the best design of the 20th Century, this unique chair was expertly crafted in 1946 to fit the contours of the body perfectly, and even has shock absorbers to buffer any jolting movement. These beautiful chairs cost between $900-$1,500 depending on the type of wood and the finish. Reproductions can be had for $130.
If you haven't noticed these pieces before, I'm guessing you will now. Thumb through an Architectural Digest the next time you're at the grocery store and I can guarantee you'll recognize at least a chair or two. This furniture has stood the test of time, both as revolutionary new products when they were originally designed, and as timeless classics since then. As you can see by the prices, these pieces are not accessible to everyone… but the style that exudes from each and every one makes them worthwhile investment pieces. After all, we need a little incentive every now and then, right?