If you're one of those rare guys who knows nothing about the Mazda MX-5 Miata, you've apparently lived under a rock for the past quarter century. In fact, the fourth generation car, unveiled in 2015 as a 2016 model, marks 25 years of Miata production, and this version could very well be its most glorious to date. Each generation of the small, zippy, toyish, impractical, beloved Miata secures its place in automotive history as the most popular roadster ever. It has sold nearly a million copies throughout its lifetime largely because it's affordable, reliable, easy on the eyes and ridiculously fun to drive, eliciting smiles from the driver and bystanders whenever it's out for a drive.
The then head of Mazda R&D, Kenichi Yamamoto (now the retiring Chairman of the small Japanese brand) was challenged to build a simple, raw roadster that captured the spirit of British roadster motoring from the 50s, 60s and 70s. Teams from Japan and the U.S. set out  to design an open top sports car. What resulted was something no one could have predicted. From the get-go, the Miata was a huge hit. Purists came out of the wood work to get one, and Mazda saw fit to continue to build them for three subsequent generations. It became the darling of racing schools and clubs largely because it was affordable, very predictable under hard driving, as fun as monkeys in a barrel and more nostalgic than just about any new car you could buy.
Base Price: $25,735
Prices as Tested: $32,950
Engine: 2.0-liter 4-cylinder
Layout: Front engine, two seat convertible
Drivetrain: Rear Wheel Drive
Horsepower: 155 hp @6,000 rpm
Torque: 148 lb-ft @4,600 rpm
Transmission: 6-speed manual
Wheelbase: 90.9 in.
Length: 154.1 in.
Width: 68.3 in.
Height: 48.8 in.
Curb Weight: 2,309 lbs
The new Miata is the fourth generation of the car but is perhaps the most significant change since, well, ever. Rather than following in the footsteps of so many new models, it forgoes more power (instead, delivering less), drops weight and actually makes a better car in the process — a methodology that virtually no other car manufacturer mimics, especially in the horsepower department. Where everybody wants more displacement or turbos or both, Mazda chose to just make a better driver's car, a truism in Miata circles if there ever was one.
But before we get to the way the new Miata drives, you first notice the design. No longer rounded and a bit on the juvenile side, the 2016 Miata gets a more mature, more aggressive and sophisticated look thanks to more angled sheetmetal – especially in the fascia hood and rear haunches,  a lower nose, a higher door sill and a beautifully crisp rear end that befits a gentleman's roadster. The car looks more resolved than even the first generation car, looking good from every angle and exuding a sophistication not present in the three generations before. The black BBS wheels with Brembo brakes peeking through set our Club trimmed tester apart from the already handsome stock Miata. It adds a level of sinister while not betraying the pocket roadster's tidy image.
The Miata's cabin has never been its strength — and Mazda knew better than to spend too much money on the interior when everyone just wants to drive the hell out of the small roadster. Customers don't buy it to have woodgrain trim, multiple cupholders and rich textures. They buy it to experience the road. But Mazda understood that for a wholly new Miata, they needed to make the interior better, and they certainly did. Seating position is far better than the previous car since you sit lower and feel less like you're riding on the car rather than in it. Visibility is untrammeled in spite of the lower seating, largely because the nose has been dropped. The supportive sport seats are superbly comfortable, even for a 6-footer. The famous notchy Miata 6-speed manual shifter is perfectly sized and a thrill to rope through the gears with no sign of vagueness. The whole cabin is ergonomically suited for spirited driving and there's really nothing superfluous about it. It feels more expansive than the last car yet still ensconcing as a small roadster should be. Twin cupholders sit on the back of the transmission tunnel behind your right arm. A terrible position for cupholders, but you won't care because you'll be having too much fun driving the damned thing.
It's hard to imagine extracting this much enjoyment from a 2.0-liter inline four-cylinder engine that spits out a mere 155 hp and 148 lb-ft of torque. Hell, a base Dodge Dart has more horses. But the Dart elicits driving desires like photos of Miley Cyrus fire up the testosterone. Rather than being bigger, heavier and more powerful than before, the new Miata combines a willing engine, unflappable chassis, near-perfect balance and excellent steering into a concoction that few cars can match for pure driving thrills. Point the Miata into a corner, and you know exactly what you're doing — the car virtually wraps around the apex and every aspect of it is intuitive, like an extension of your body. You can drive it hellishly hard, and it won't get away from you, only rewarding the effort with the kind of steering and driving feel other sports cars would kill for. The only chagrin is the overly compliant suspension that provides just a tad too much body roll for our liking. Something a bit more taut would've made this car perfect.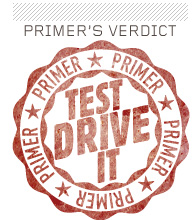 No major manufacturer makes a car like the Miata anymore. The Honda S2000 and Toyota MR2 are long gone, as are the Saturn Sky and Pontiac Solstice. The Miata has loyalists all over the world. The fourth generation car, rather than simply not disappointing fans, is truly brilliant. It reaches a new level of sophistication and beauty (and ditches the cuteness in the process) without sacrificing adherence to the Miata spirit. At some point in your life, you must own one or at least drive one. Far more than a 500+ horsepower, 4,000 pound, tech-laden sports coupe, the diminutive Miata will make you feel like a car-crazy kid again and won't completely destroy your bank account in the process.