Upgrade your quality for less.
If you're new to Huckberry, they're one of our favorite online retailers. Blending a mix of high quality in-house brands like Flint & Tinder with sturdy standards like Belstaff, Taylor Stitch, Filson, and more it's a rugged adult man's expertly curated candy store.
The only problem is, this quality gear doesn't come cheap. That's why we're stoked to feature picks from their Winter Sale that just appeared live on their site.
With 70% of the country covered in snow and Phil predicting six more weeks of winter, now's a smart time to pick up some stylishly rugged wares.
Our picks below or head over to the full sale page to view everything in your sizes.
Made in USA Tanner Goods Leather Belt, $68 $105
Made in USA Tanner Goods Leather Wallet, $41 $75
Xtratuf 6″ Boot, $98 $150
Included in our 14 waterproof boots for winter guide
LaCrosse Amber 10″ Winter Boot, $83 $150
Proof Waxed Station Jacket, $114 $228
Grayers Quilted Light Weight Jacket, $120 $185
Rhodes Wool House Shoe, $90 $135
Timex x Huckberry Cola Limited Edition Watch, $132 $189
Belstaff Racemasster Waxed Cotton Jacket, $309 $475
Proof Nomad Straight Pant, $49 $98
Astorflex Bitflex with Rubber Sole, $126 $195
mahabis Classic Slipper, $80 $114
Made in USA Flint & Tinder Western Shirt, $104 $138
Proof Rover Highlander Jacket, $139 $198
Taylor Stitch Waxed Weatherproof Lombardi Jacket, $161 $248
Raen Bastien Sunglasses, $120 $160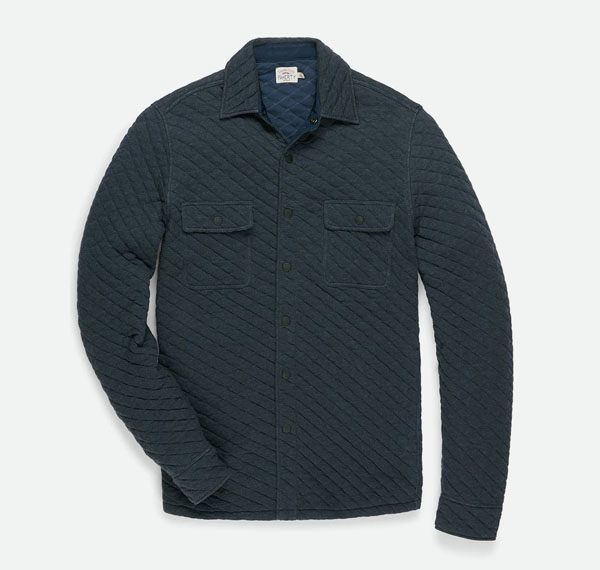 Faherty Brand Epic Quilted Fleece CPO, $139 $198
beardedgoat Northwest Fleece, $70 $128