Save on essentials for your best summer yet.
BluShark Nylon Watch Strap, $14
Give your favorite watch a summer refresh with one of our favorite bands: a nylon NATO strap. Three reasons why: It's lightweight. It's more comfortable in the heat. And it's endorsed by none other than 007 himself. Not only did Daniel Craig wear the black and gray colorway when he played Bond in Spectre, he wasn't even the first Bond to do so: the tradition of affixing a cloth strap to a dive watch dates back to Sean Connery's tenure.
Learn about the different types of watch straps in our full guide.
Birkenstock Arizona Sandal, $39 $69.50
This classic sandal is a great alternative to cheap flip flops and slides (that always seem to break at the worst possible moment). We've chosen this neutral olive green colorway to avoid any "Jesus sandal" comparisons, and the waterproof material will stand up to constant use at the beach or pool.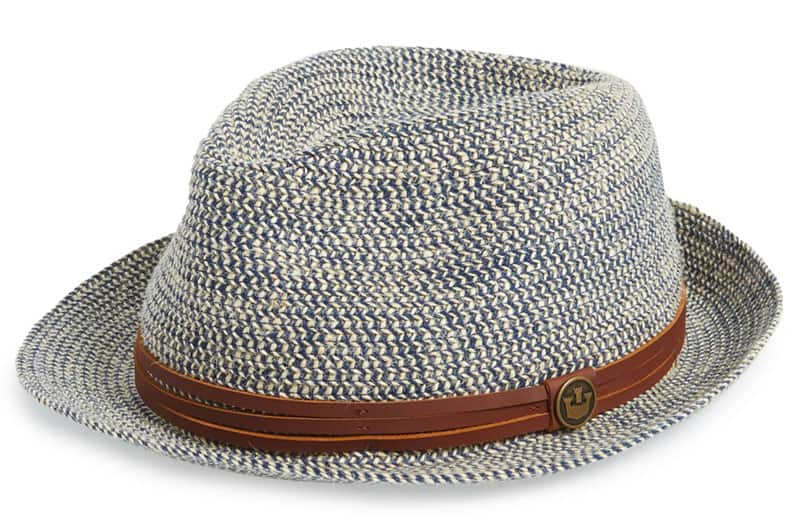 Goorin Bros. Laying Low Hat, $45 $65
Sometimes a man needs a hat for summer (or vacation, or both) that's a few steps above the trusty ol' baseball cap. Goorin Bros. is a well-known name in the men's hat biz, and you'll see their line in some of the trendier places to shop in LA and Austin, among others. Not only is this a great price for a Goorin fedora, it's much more versatile than an outback-style wide-brim hat that a) you'll only wear once or twice b) looks like you bought it last minute at the airport. Even when you're not on vacation, pair it with a short-sleeve Henley and linen pants for a sharp summer look.
Weber Rapid Fire Charcoal Chimney Starter, $17 $23
Everyone uses chimney starters, even grilling experts. Actually, make that especially grilling experts. Why wouldn't you use a tool that cuts prep time in half and heats coals faster than just piling them haphazardly in the bottom of the grill? Your dad definitely uses this, if he knows his way around a grill. And if he doesn't, it's the perfect Father's Day gift.
Zederna Cedar Insoles, $17 $23
Not a fan of loafer socks because even the "no-show" kind peek out of your favorite summer shoes? Consider this alternative: flexible cedar wood insoles. There's a cotton layer to absorb moisture, while the cedar upper controls odor and releases a fresh woodsy scent. But they're thin enough that female reviewers have mentioned wearing them with ballet flats. They won't slip around and are easy to remove and insert — no lotions, sprays, or powders required.
While you're stocking up on summer must-haves, remember to pick up some new swim trunks that look good in or out of the water.