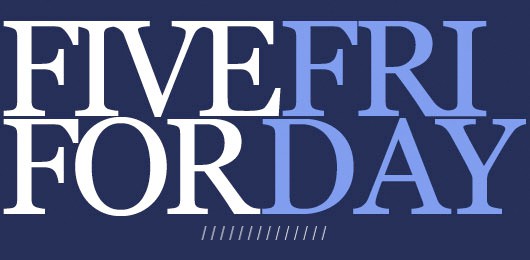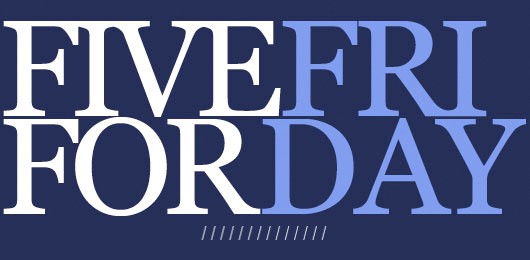 By Justin Brown
Every Friday, I'm compiling a list of five things that meet one criterion. "What is that criterion," you ask? Well, it's going to change every week and you're just going to have to try and keep up.
This week…
Five Items You'll Use Everyday That are Worth Paying For
The concept of conserving funds in all aspects of our everyday lives is one stressed on a nearly hourly basis – especially now. This notion is accurate, of course, but it is not universal law.
Assembling the material portion of your life is like building an NBA team; most of the roster has to be role players found through the draft and really cheap free agency but you can afford to seriously pay for 3-5 really special parts that will bolster your daily life's foundation. Of course, I'm not saying you should blindly run outside and pay full price for any item in the categories listed below; you still need to do research beyond my meandering feelings on the subject.
However, as you read up on the specific products, you need to be ready to spend what needs to be spent when it comes to buying any of the following…
5. Couch
Look, I love IKEA as much as anybody and I'm particularly excited when I can get a coffee table for cheap. But a couch should cost more than $150 and after a few minutes of sitting on one of the Swedish juggernaut's more affordable sofa options, this rule's validity becomes painfully obvious. For the sake of your own body and those belonging to all your guests in the future: do not skimp on the centerpiece of your living room.
4. Bag
Not every guy carries a backpack, shoulder bag, or briefcase each and every day of his life and I understand that. However, plenty of guys do require a satchel of some sort and plenty of them are wasting their time not forking over the money for a solid investment. It's easy to just rationalize "a bag's a bag – this cheap one will be fine" until the seams explode under the weight of a laptop and a half-dozen books and your stuff is strewn about the sidewalk in mid-August.
There is a world of difference between a cheap "stopgap" bag and one that a professional photographer would take on trips around the world for a decade and that's why the prices are different. Chrome and Naneu do not charge more than Urban Outfitters or Jansport because they can – they do it because their bag will still be there in ten years when the kid who sold you the $30 bag at Urban Outfitters finally realizes nobody asked his opinion on Breaking Bad.
3. Television
An entire market of "discount" high-definition televisions has emerged in the last few years. I know it's enticing to want to save a few hundred bucks with the thought process "I won't be able to tell the difference between an A-level picture and a C-level picture" but if you plan on having an HD tuner and the proper cables/calibration for your set-up, you absolutely will notice a difference. It's worth saving up a little bit more money for another month or two and spending that extra 20% to get a better TV from a more reputable company.
Additionally, if you're in the market for a nice new TV and you only visit large chain electronics stores, you're selling yourself short. There are dozens of privately owned home theater stores in most metropolitan areas that offer not only the same products as a store like Best Buy but also brands and a selection (generally consisting of higher-end models) that are not available in the big stores. Take your time and pay a little more – you'll pat yourself on the back for this decision every night.
2. Jacket
Most clothes can be approximated in a very cheap manner. There's no point in dropping $45 on an Ed Hardy or Billionaire Boys Club t-shirt when it's going to look as good as (and fall apart just as quickly as) the shirts you find at a thrift store for a handful of quarters. Jeans are jeans and slacks are slacks; the $20 varieties at Target are just as capable as whatever ridiculous designer brand that charges eight times as much for an identical pair. You can find plenty of shoes for under $100, both in terms of sneakers and dress shoes – you're not a woman and you don't need to blow a paycheck on a single pair. Ties and dress shirts are rampantly cheap at places like Marshalls and TJ Maxx.
A good jacket, however, is tough to find for cheap. You are going to have to pay retail if you want a solid outer layer that will last you for years. When you consider that you'll probably wear it five days a week from October to March, how can you defend not spending a lot of money on it? Get a cheaper one from a place like Old Navy and, yeah, you'll have more money in your pocket but that thing is not going to keep you warm or hold together after one tough winter and several trips to the washing machine and at that point, you're back to square one, anyway.
1. Cell phone
This one is the most necessary, the most obvious, and the most well-accepted. If you got your phone for a penny after your brother bought one at full price… you probably have an answer to your "why doesn't the battery on this thing last longer?" question. Blackberrys and iPhones cost more for a reason. Pay for a good phone; it's going to be your technological heart and soul.
Check out more of Justin's writing on his blog, esteban was eaten!.