Even considering all the action-packed, newsworthy events of 2008, when all is said and done, another year has come and gone. We've had an exciting first year at Primer, with the hard work of some of the best contributors around, guys all over the world have taken to the ideals of bettering themselves, returning each week with the hopes of learning something new.
As 2009 quickly approaches, we take one final look back to some of the articles that really resonated with our readers. There are definitely a lot of great pieces you may have missed, or that are worth checking out again. There are only a few from each category below; I encourage you to check the archives as well for over 130 more awesome posts.
I hope as we've accompanied you along your path to success, Primer has been able to teach, inspire, and influence your journey for the better.
I look forward to hearing any comments or suggestions you have, so please send us a note. Stay tuned for next week as our normal publishing schedule resumes to kick off the new year.

Best wishes for 2009,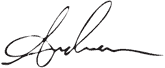 Andrew
Editor, Primer Magazine
Every girl loves a man who's good around the house. Learn to be her hero and save money on a plumber with these simple fixes to every day problems.
Don't turn blue in the face because you dyed your favorite shirt pink, sort out your laundry worries before hitting the rinse cycle with 10 things every adult man should know…but probably doesn't.
When you become the man of the house you inherit a sacred responsibility to protect your family. Former Marine Jeff Barnett gives the bottom line on the best tools for the job we hope you'll never have to use.
Rushing into a meal or stumbling through the supermarket is an easy way to mess up your diet or waste time and money. Plan ahead, follow these tips, and be amazed at the easy, delicious meals you can create with no extra effort.
In a fast paced world, it pays to slow down and take a look around. Check out what one reader came across just by taking it slow, surviving Back to the Future celluloid from the Universal Studios fire.