Surprisingly, knowing what is appropriate is harder than it should be
30% off site wide Wed, 11/21 & Sat, 11/24 – Sun, 11/25


This post is sponsored by Levi's®. Explore the Lookbook.
» By Andrew Snavely
Casual
A lot of guys assume that dressing well means dressing up, but luckily that isn't always the case.
Instead of dressing up strive to dress intentionally.
On Primer we always encourage you to dress well, even if your no-style pals drop one-liners on you, but it also doesn't make sense to wear a cardigan and dress pants when you're meeting your buddies for a few beers at a sports bar.
Here, we have layers of common casual basics that create a great, rugged look. Your friends won't hassle you, and you'll still look sharp.
Night on the Town
Lucky you, you're being dragged around town all night to clubs.
Clubs have a peculiar dress code. You have to dress to a certain level to get in, but light enough that you'll be comfortable stuck in a room with hundreds of people dancing.
In many cities you won't be allowed in with sneakers or some boots. That means footwear that is dressier than a pair of Red Wings, but less dressy than your Allen Edmond wingtips.
Men are so consistent when it comes to what style of shirts they wear to clubs that it's become a cliche: dark striped dress shirts, most likely from Express.
To ensure you look better than a stereotype, switch up the material your shirt is made with. This chambray shirt adds texture without adding the heat of something like flannel.
Finally, ditch the black square-toed shoes and choose something classic and simple.
Cocktails
So you're meeting a girl for a date at a cocktail lounge to appreciate artisan mixology, nice! But what to wear?
You could go with a suit sans tie, but it's pretty dressy, and you may be outdressing her. Never a good idea. You could wear dark jeans, but you are trying to do something nice and different, so upgrading from what you'd wear on a normal date is smart.
Opt for a texture, like this herringbone sportcoat. Pairing with corduroy pants creates something more than jeans, but doesn't dress you up.
Balance out the earth tones with a colorful checked shirt.
Our weekly recommendation.
Delicious, home-cooked meals that are ready the minute you get home.
An easy look for spring, summer or fall.
Did You Miss These?
When we don't train for the surprisingly strenuous task of controlling our own thoughts and emotions, we can't enforce any control over our attention, our reactions, and how we perceive our lives.
If 'casual' to you means old jeans and a baggy t-shirt, it means 'homeless look' to anyone who catches a glimpse of you. Keep up your appearance while staying comfortable and casual with these easy, ... [
more
]
Don't turn blue in the face because you dyed your favorite shirt pink, sort out your laundry worries before hitting the rinse cycle with 10 things every adult man should know...but probably doesn't.
A sharply redesigned sports sedan with a low $24,000 price tag.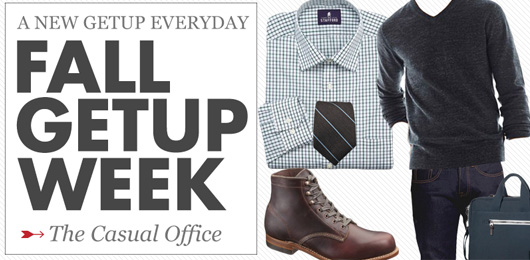 Being lucky enough to have bosses that are lax on the office dress code is no excuse for looking lazy.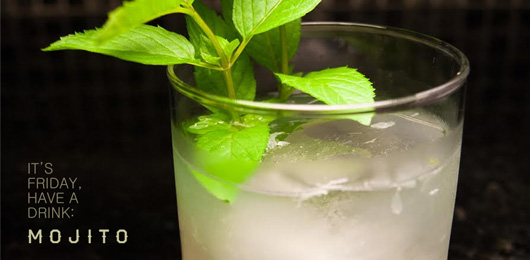 Our weekly recommendation.
This look is all about combining textures. From the herringbone sportcoat, smooth sweatshirt, thick oxford, corduroy pants, to the broguing on the wingtips, this style exemplifies the sharp style you ... [
more
]
The perfect date, whether it's the first or fifteenth.
The secret to staying comfortable (and looking great) is multiple, distinct functional layers.